Principal hosts alumni reception in Singapore
Issued: Tue, 24 May 2016 10:41:00 BST
A reception for University of Glasgow alumni was held on Tuesday 10 May at Eden Hall, the British High Commissioner's Residence in Singapore.
The evening was hosted both by the Principal of the University of Glasgow Professor Anton Muscatelli and by the British High Commissioner His Excellency Mr Scott Wightman.
It was an opportunity for attendees to network with fellow graduates and to hear the latest University news including an update on the world changing campus development.
Over 120 alumni, guests and staff members attended including UK ex-pats, Singaporeans who studied in Glasgow and more recent graduates of University of Glasgow Singapore. Guest enjoyed various treats including fish and chips in special Eden Hall paper cones!
Special guests included Professor Tan Thiam Soon, President of SIT.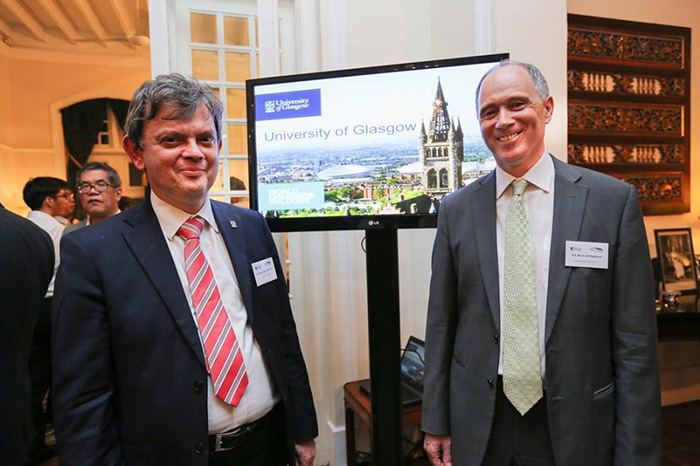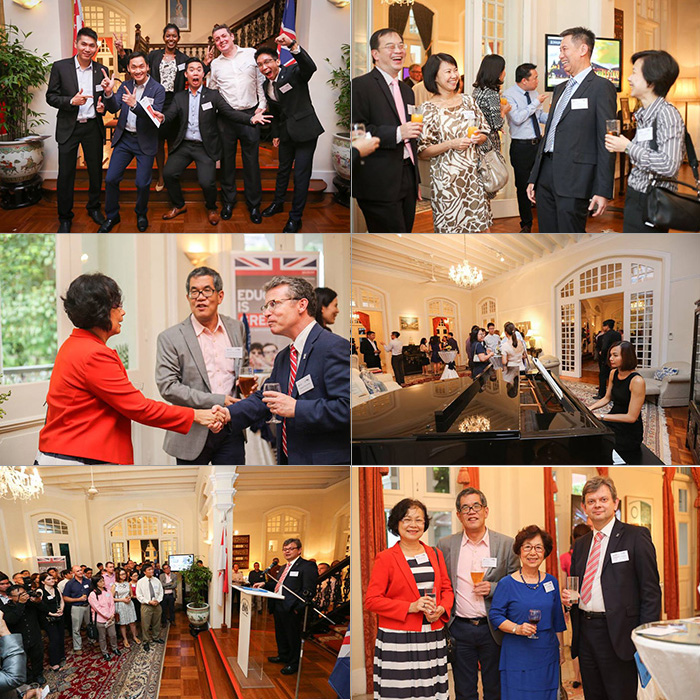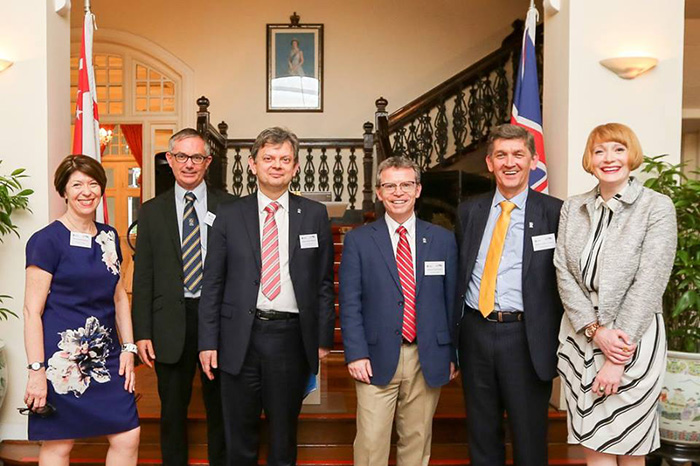 ---