News and events round-up
Issued: Mon, 16 May 2016 07:36:00 BST
Listen to The Third Degree at UofG
BBC Radio 4's quiz show 'The Third Degree' hosted by Steve Punt from universities around the UK was recorded at the University of Glasgow in March and will be aired on Monday 30 May at 3pm.
The show pits three academics against three students of the same subject with a series of general knowledge and specialise subject questions.
Competing for Glasgow's staff team were Dr Norman Gray, Astronomy; Dr Sharon Sneddon, Medicine and Dr John MacDonald, Earth Sciences. The students taking on the profs were Aditya Pokharna, Astronomy; Sarah Rae, Medicine and Chris Holdsworth, Earth Sciences.
There will be a second chance to catch the show when it is repeated on Saturday 4 May at 11pm and on BBC iplayer.
‌An experiment to eclipse all others
In March 2015 UofG researcher, Richard Middlemiss, attempted to re-create the experiment that gave us the first evidence for Einstein's theory of general relativity. The original experiment was conducted in 1919 by Arthur Eddington and the result fundamentally changed our understanding of space and time.
To repeat it, Richard had to travel to the Faroe Islands to observe a fleeting astronomic event - a total solar eclipse. Would modern technology make this experiment easier? Would the Faoroese weather allow the experiment to be carried during the 167 seconds of totality?
Watch this short documentary to find out the answers and learn about this fascinating experiment at:
An experiment to eclipse all others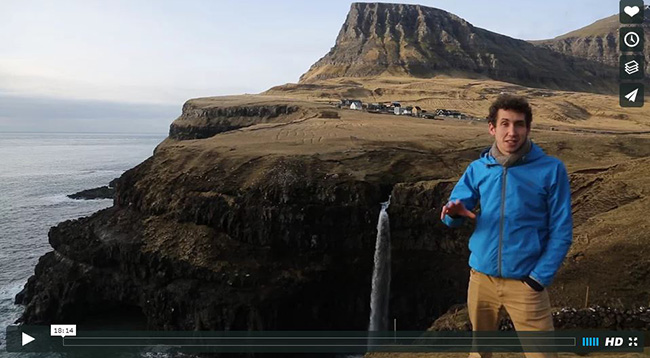 ‌‌
Visiting Professorship at LSE for Philip Schlesinger

Philip Schlesinger, Professor of Cultural Policy in the School of Culture and Creative Arts has been re-appointed to a Visiting Professorship in the Department of Media and Communications at the London School of Economics and Political Science (LSE).
Professor Schlesinger has held a visiting Professorship at LSE for the last six years which has been renewed until September 2019.
His work at LSE will be focus on contributing to the PhD workshop programme, the Media Policy project and to research exchanges in the department.
Road closures for Great Women's 10k
The Great Women's 10k Glasgow will take place in the west-end on Sunday 5 June with a start time of 10:30am.
To create a safe and enjoyable race course, The Great Run Company and Glasgow Life have worked closely with Glasgow City Council Roads to minimise the impact of the race on the city, however it is likely that there will be some disruption.
Road closures
Road closures affecting the area around the University are detailed at: Great Women's 10k Glasgow(pdf)
See the Course Map(pdf)
---