SGSAH Summer School registration now open
Issued: Tue, 10 May 2016 09:00:00 BST
The Scottish Graduate School for Arts and Humanities (SGSAH) Summer School registration is now open.
SGSAH is the world's first national graduate school in the Arts & Humanities and is based at the University of Glasgow.
All doctoral researchers attending any of the 16 Member Higher Education Institutions are part of the Graduate School and are welcome to register to attend the SGSAH Summer School.
View the programme: SGSAH Summer School Programme 2016
This summer SGSAH are offering a wide range of workshops & events across 20-23 June 2016. Workshops range from:
Broadcasting: An Introduction for Researchers
Developing and Writing a Publication Strategy in the Internet Age
Oral History
Digital Humanities workshops
To view the full SGSAH Summer School programme & find out more information please visit:
SGSAH Summer School Registration .
Registration will close on the 15 June 2016.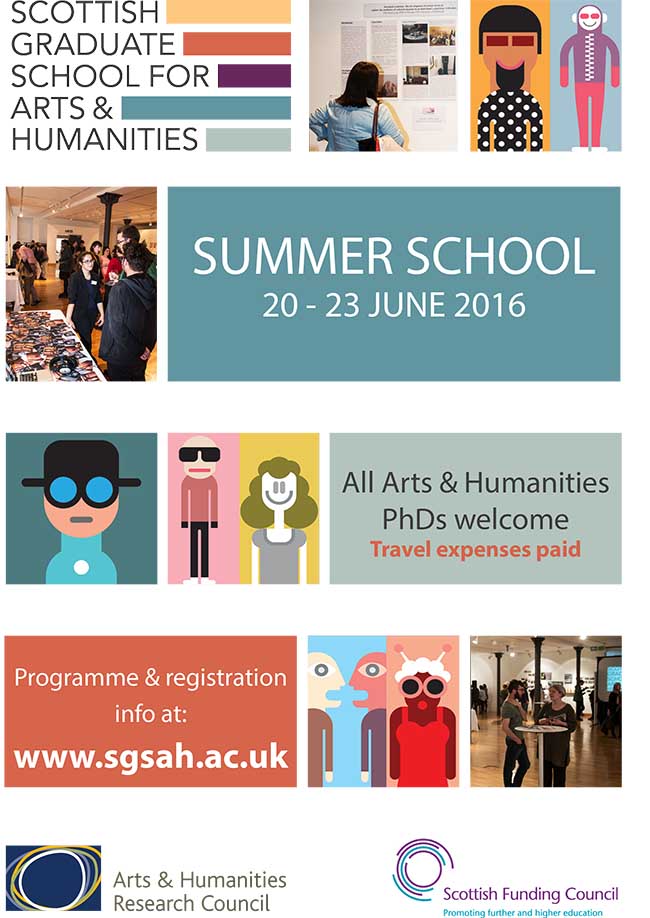 ‌
---