Commemoration Day
Issued: Tue, 21 Jun 2016 10:10:00 BST
Figures from industry, the public sector and the world of sport were awarded honorary degrees at this year's Commemoration Day celebrations. They included several UofG alumni / alumnae and the Nobel Laureate economist, Professor Sir James Mirrlees. The current Convener of University Court, David Ross, was also honoured as was Scotland's Solicitor General Lesley Thomson QC.
The President of Nankai University and former President of Tianjin University, Professor Ke Gong, was presented with the Degree of Doctor of the University by the Principal, Professor Anton Muscatelli.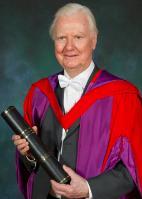 From the world of sport, the tennis coach Judith Murray was presented with the Degree of Doctor as were the rugby professionals Gregor Townsend and Alastair Kellock.
In his address the Principal, Professor Muscatelli, highlighted the UofG's committment to research and innovation. He said the development of Gilmorehill, incorporating the Western Infirmary site, was an opportunity for a renewed drive to draw business and enterprise onto the campus.
New Campus
The Principal said: 'Universities are major drivers for Research & Development, and so absolutely core to the economic strength of our country.
'Glasgow is no different. We want to encourage business to see potential in investors working with us. And so the opportunity for establishing incubator space, for start-ups and SMEs, is being woven into the fabric of our new campus. The development itself, offers unprecedented opportunity to work with businesses delivering information and communication technologies to construct a SMART campus, equipped with the latest technologies to harness, deliver, store and share the information we need for research, for effective communication and efficient management.'
'It's estimated that the redevelopment has the potential to contribute an extra 2,500 jobs to the local economy and £130M of Gross Value Added (GVA). That's in addition to the fact that we already account for 15,000 jobs and more than 0.5% of Scottish GVA.' ‌‌‌
Watch Judy Murray, Gregor Townsend and Alastair Kellock give their reaction to receiving their honorary degrees:
Picture gallery of the day with thanks to the UofG Photo Unit.
‌‌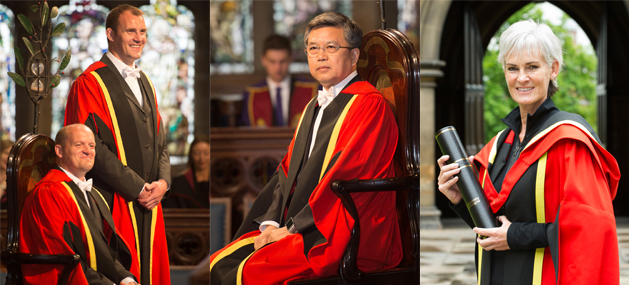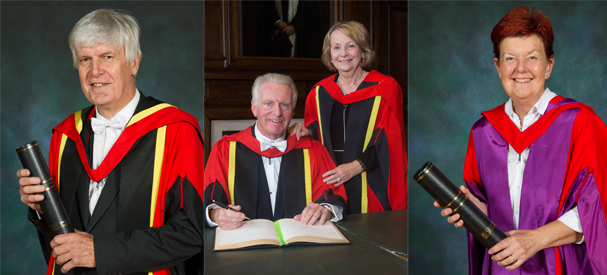 ---