Display at your own risk
Issued: Thu, 02 Jun 2016 16:53:00 BST
DAYOR is a research-led exhibition experiment concerned with the use and reuse of digital surrogates of public domain works of art produced by cultural heritage institutions of international repute.
Please join us at The Lighthouse in Glasgow for the Display At Your Own Risk exhibition opening. The exhibition opens on 8 June 2016 for one night only.
A number of exhibition prints will be given away by raffle at the close of the evening.
Refreshments will be provided.
There's much more information available on the Display At Your Own Risk website.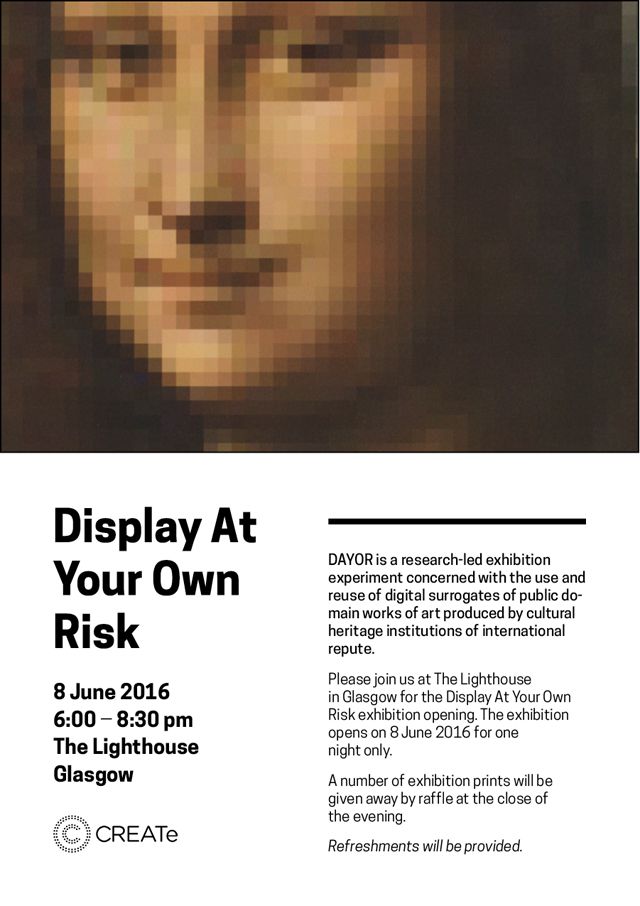 ---