Septuagenarian swimmers raise £7,000+ for UofG
Issued: Thu, 02 Jun 2016 15:58:00 BST
The University of Glasgow Swim Team from the 1960's returned to UofG on 4 June to help raise money for the Institute of Health and Wellbeing (IHW).
This team, who are now based all over the world, were a close-knit group that studied a wide range of academic disciplines.
Having kept in touch over the years, they have had numerous reunions in Glasgow and last week got back together to take part in a sponsored swim at the University.
18 swimmers, all now around the age of 70, swam one mile each to raise more than £7,000 for the Institute of Health and Wellbeing (IHW).
Philip Leckie, who graduated in 1969, said: "The swimmers enjoyed University sport all those years ago, and greatly benefitted from it. Now we want to 'give something back' to our alma mater".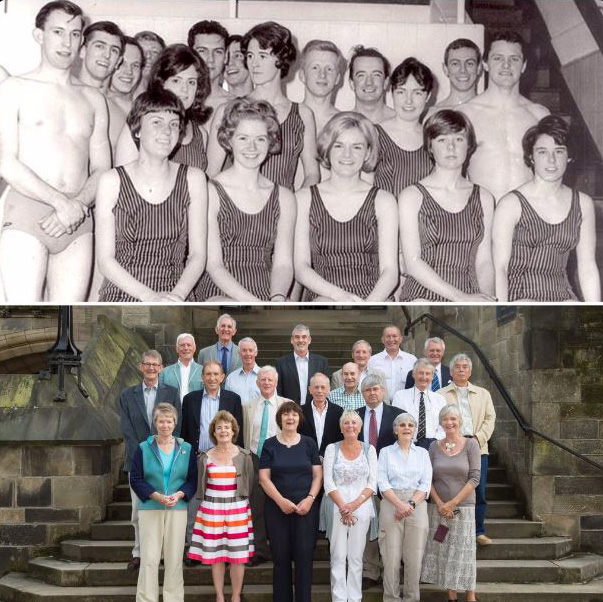 About the Institute of Health and Wellbeing
Research taking place in the IHW is wide ranging and interdisciplinary, including studies into mental health, obesity, smoking, and community health. It is recognised that the IHW continues to make an important contribution towards improving public health and wellbeing in Scotland and further afield.
All funds raised by the 1960s GU Swim Team will go towards the ground-breaking priority projects within the Institute.
Support the swim team
You can still help the team reach their goal of raising £10,000 by visiting: GU Swim Team 1960's Sponsored Swim
---