Hunterian staff on the move
Published: 5 July 2016
From 28 July the staff of The Hunterian, the University of Glasgow's museum and art gallery, will begin their move to new offices at Kelvin Hall -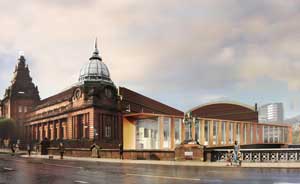 From 28 July the staff of The Hunterian, the University of Glasgow's museum and art gallery, will begin their move to new offices at Kelvin Hall - the newly refurbished Glasgow landmark transformed by a partnership between the University of Glasgow, Glasgow City Council, Glasgow Life and the National Library of Scotland.
The Hunterian staff move will take place between 28 July and 5 August and The Hunterian offices will be operational from Monday 8 August.
The new offices will place Hunterian staff at the hub of the Hunterian Collections Centre, located at Kelvin Hall, which will allow much improved access to the collections for research, teaching and learning.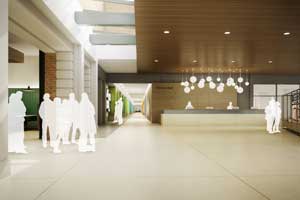 While the displays in the Hunterian Museum, Hunterian Art Gallery, Mackintosh House and Zoology Museum will remain open as usual on the main University of Glasgow campus, around 1.5 million of the items from The Hunterian collections will move to bespoke storage facilities at Kelvin Hall.
The newly refurbished Kelvin Hall will officially open in September. The historic venue will be transformed into an exciting new centre of cultural excellence providing collections storage, teaching and research, alongside a state-of-the-art Glasgow Club health and fitness centre.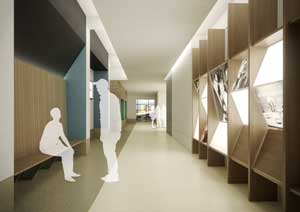 From 5 August, mail should be sent to the following address:
The Hunterian (Kelvin Hall)
University of Glasgow
Glasgow G128QQ
Hunterian staff can be contacted on their usual extension numbers of via the University switchboard:
Tel: 0141 330 (2000) or usual staff extension number
Visitor enquiries about our venues on campus should be directed to our general telephone number as usual:
0141 330 4221
Address for visitors to Hunterian Offices:
Kelvin Hall
1445 Argyle Street
Glasgow G3 8AW
---
The new facilities at Kelvin Hall will allow much improved access to Hunterian collections for research, teaching and lifelong learning:
• The state of the art Hunterian Collections Study Centre, supported by a conservation studio, search rooms, conference suite and teaching labs, will significantly enhance the University's reputation for collections based research and teaching.
• A digital portal, Open Collections, will help forge new academic and educational practices.
• 12 new postgraduate programmes offered by the Colleges of Arts and Social Sciences will be delivered in the new Hunterian teaching and conference spaces.
• An innovative lifelong learning programme will be offered by the University's Centre for Open Studies.
• Training and Continuing Professional Development opportunities for those working in the cultural and heritage sector will be established by a new Academy for Cultural and Heritage Skills
Find out more about Kelvin Hall.
---
First published: 5 July 2016