Teaching Excellence Awards
Issued: Tue, 05 Jul 2016 11:17:00 BST
The winners of this year's University of Glasgow Teaching Excellence Awards were presented with their prizes during last week's graduations. This year's award winners were:
Graeme Pate, Interdisciplinary Studies
Matthew Barr, HATII
Joanna Tucker, History
Dr Jo-Anne Murray, MVLS
The Dental School TELT Team: Dr Ziad Al-Ani, Dr Andrew Crothers, Wendy McAllan, Robert McKerlie, Zayneb Makki and Dr Carlos Miguel.
Last week also saw an Excellent Service award being presented to Kenny Roberts, Field and Workshop Technician with the School of Geographical and Earth Sciences Administration team. Kenny joined the University 35 years ago as a youngster. Now he contributes across many of the activities of the School, in both the laboratory and the field, supporting both teaching and research. Consequently, he is highly appreciated by his colleagues and his nomination for the Excellent Service award came signed by no less than 23 individuals, both staff and research students.
In her oration, Dr Dorothy Welch, Deputy Secretary of Court, said:
'The shared motivations and beliefs that bring our University community together are our published values: passionate, professional and progressive. Mr Roberts espouses all of these. He is dedicated to our students, actively seeking to develop their skills, knowledge, understanding, and sense of citizenship. He is highly professional, striving for excellence in all that he does and undertakes his work with pride and care, offering the very best service to our students, partners and colleagues. And he demonstrates that vital social and environmental responsibility to undertake our work in an ethical and sustainable manner.'
Not all this year's winners could be present for the awards ceremonies, but we are happy to share some of the photos with you, courtesy UofG Photo Unit.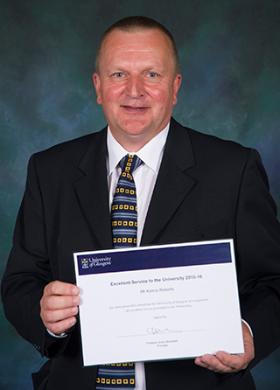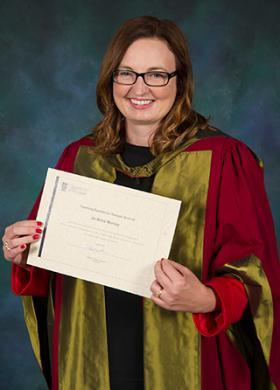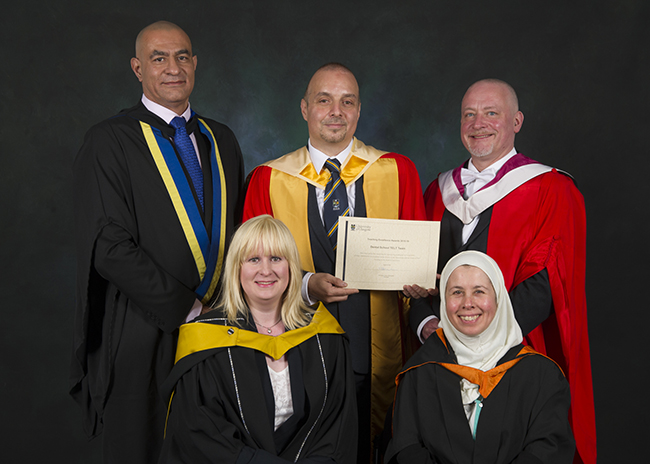 ---