Nancy Donald to be Head of the ACO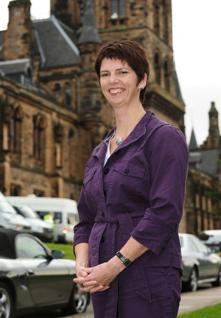 Nancy Donald has been appointed as Head of the Academic Collaborations Office.
‌She will move from her current role as College Secretary in Social Sciences to take up the post from 29 February.
Dorothy Welch, Deputy Secretary of Court, said: "Nancy brings with her extensive experience in the University - from the College of Social Sciences and from biological and life sciences before that as well as the many initiatives that she has been part of.
"The movement of staff within the University is very much encouraged so I am pleased that the Academic Collaborations Office, the Senate Office and University Services more widely, will benefit from Nancy's experience and knowledge."
---
First published: 26 January 2016