Visit History of Musicians' Union exhibition
The Mitchell Library is hosting a free exhibition on the history of the Musicians' Union
The exhibition is part of University of Glasgow research project Musicians' Union: A Social History project. The project is run by Professor Martin Cloonan and Dr John Williamson of the School of Culture and Creative Arts.
The exhibition will run until the end of January. Visit the exhibition before it goes!
About the Musicians' Union
The Musicians' Union is the only trade union representing musicians in the UK.
It was formed as the Amalgamated Musicians' Union (AMU) by Joseph B Williams in 1893 in Manchester, becoming the Musicians' Union after a merger in 1921.
The Union has organised in a variety of musical workplaces and has represented musicians' interests when faced with a diverse range of employers.
To do so it has used traditional trade union methods - collective bargaining, the creation of closed shops and occasional strikes/ threats to withdraw labour - but the most interesting aspects of the MU's history are those that are unique to the music profession and music industries.
This exhibition looks at some of the people, places, themes and issues that have shaped the Union's history.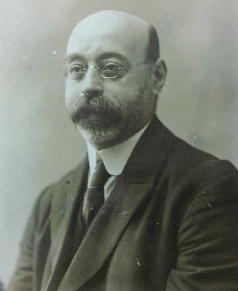 The Union began following an incident at Manchester's Gaiety Theatre which prompted Williams, at the time a 21 year old clarinettist at the city's Comedy Theatre, to produce an anonymous circular, suggesting a meeting of musicians with a view to forming a Union.
It read:
"TO MANCHESTER MUSICIANS...
Gentlemen, The phrase "WE OUGHT TO HAVE A UNION" is often uttered by musicians especially when they are compelled (for want of society) to rehearse etc without remuneration. Unfortunately, with the phrase the matter drops. No-one seems inclined to start a Union, yet on all sides it is admitted that one is necessary.
The Union we require is a Protecting Union, and one that will protect us from amateurs, protect us from unscrupulous employers and protect us from ourselves. A Union that will guarantee our receiving a fair wage for engagements. A society that will keep the amateur in his right place, and prevent his going under prices. A Union that will see you are paid for extra rehearsals, and in time raise salaries to what they ought to be."
The meeting took place on 7 May and was attended by around twenty musicians from the city's various orchestras. Having revealed his identity, Williams became the leader of the Union, and violinist J.T. Carrodus became its President.
Find out more at Keeping Music Live
---
First published: 18 January 2016