Boost for online learning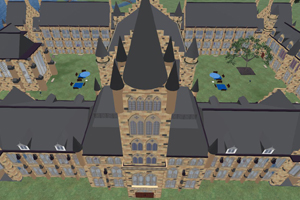 The College of MVLS has obtained funding from the University for Online Learning Developments allowing us to build on the success and experience of delivering on-campus programmes to create a new Digital Education Unit (DEU) writes Associate Dean, Dr Jo-Anne Murray, who is leading the project.
In addition to Jo-Anne joining MVLS, the DEU now comprises three learning technology specialists (Neeraj Bhardwaj, Jenny Crow and Lynne Kelly) and a senior administrator (Angela Irvine). Read more about the DEU team here.
The team have successfully launched four new online distance learning programmes and have developed innovative technologies to facilitate the effective delivery of these:
• Sports and Exercise Science and Medicine
• Health Professions Education
• Wildlife and Livestock Management
• Health Technology Assessment
In addition to developing these online programmes, the DEU have created an online student induction course that all distance learning students participated in prior to starting their chosen programme of study. The team have also designed an online Academics Study Skills course to support online distance learners with developing their research and study skills. An online induction course for staff has also been created to support staff in developing and delivering online learning.
The DEU are also developing blended learning courses for both undergraduate and postgraduate programmes in MVLS to ensure that we are at the forefront of online teaching, learning and assessment by delivering world-class education that makes effective use of educational technologies. Preview our Virtual Campus on Second Life here.
---
First published: 12 January 2016