Magda wants you to Teleport
Issued: Mon, 22 Feb 2016 13:21:00 GMT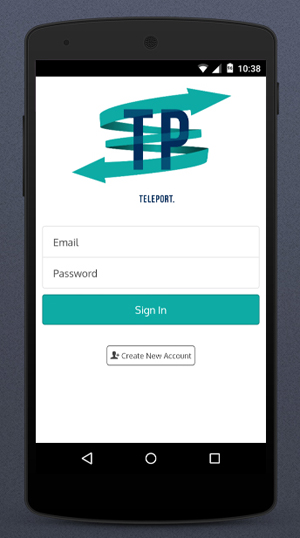 Fourth-year computing science student Magda Kowalska has successfully taken her final year project - a photo-sharing App called Teleport - to the Google Play Store.
Magda told Campus e-News: "Teleport is a location based photo sharing app that introduces a new way of ephemeral communication. You can request to see any place in the world and receive back unique photos from the Teleport community.
It's safe to use. No information about your location is stored, so there is no fear of being tracked. And it's free!"
To send a request, the App user navigates in the map to their desired location. The circle on the map has 200m radius and that's the area your request will be active in. Once the user has found the location, they press a button, enter a message detailing their request and then just press 'OK' to finalise the request. With the Android version in the store, Magda is now working on the Apple iOS version of her App. The App is currently in Beta testing mode and the evaluation phase will help Magda fix any initial bugs.
To find out more, visit Magda's Teleport website.
You can find this latest University of Glasgow-inspired product on the Google Play Store.
---