Volunteer teachers needed
Issued: Tue, 16 Feb 2016 07:10:00 GMT
The University is looking for staff to volunteer to teach in some of the new active learning teaching rooms that will be renovated over the summer.
Active Learning Spaces allow students to engage with learning material and with one another during a lecture in ways that traditional room layouts do not typically allow.
In the new Learning & Teaching Hub, we hope to provide a number of these spaces and so in the meantime, the University is piloting layouts and technological support in some existing teaching space to learn from experiences and to make such spaces as effective as possible.
These pilot spaces will be available for the start of next academic year and so we are looking for volunteers to try out different approaches to learning and teaching in these rooms and to help us evaluate the experience for staff and students so as to inform future teaching space design.

If you are interested in finding out more or having an opportunity to teach in them please contact timetabling@glasgow.ac.uk as soon as possible and certainly by the end of April 2016.
If you would like support to help you adapt your teaching to take advantage of these spaces, please contact your Dean of Learning and Teaching.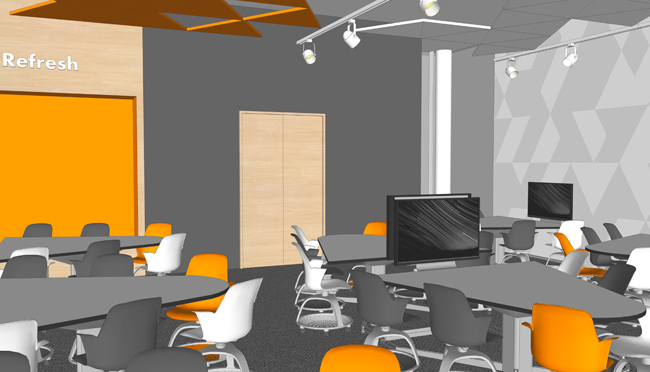 ---