NHS is first paying customer for MindMate
Issued: Mon, 04 Apr 2016 14:13:00 BST
An app to help people living with dementia developed by four graduates from the University of Glasgow and Strathclyde University is to be used by the NHS.
MindMate won the business with NHS Greater Glasgow & Clyde after a two month trial with the trust's post-diagnosis dementia support group.
The interactive app – which comes in three versions for patients, carers or family members, and care homes – includes brain training games, reminder tools, advice on nutrition and exercise, music, patient information and a reminiscence timeline called 'My Story'.
Staying independent and improving communication
"Our aim is to help people especially in the early stages of dementia to be more independent, and in the later stages to improve communication between family members, carers and the patient," explained MindMate's co-founder and chief executive Susanne Mitschke, who studied business and economics in Vienna before completing a Master of Science in international management and leadership at the University of Glasgow.
"We find in the early stages that our users especially use the reminders, to do list, notes section and also the brain games to stimulate cognitive abilities. And in the later stages to trigger communication we have sections on nutrition, physical exercise and music.
"Also very importantly we have a reminiscence section with a photobook and a getting to know me section where carers can insert information about the patient and their family members.
"That's particularly important if someone is moving from home to a care home or between care homes and hospital, because this is the information that a carer or nurse needs."
NHS Greater Glasgow & Clyde has bought the care home version of the app to run on 60 iPads.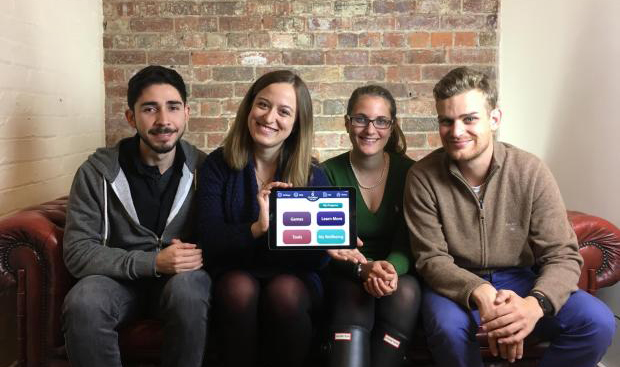 ‌
---