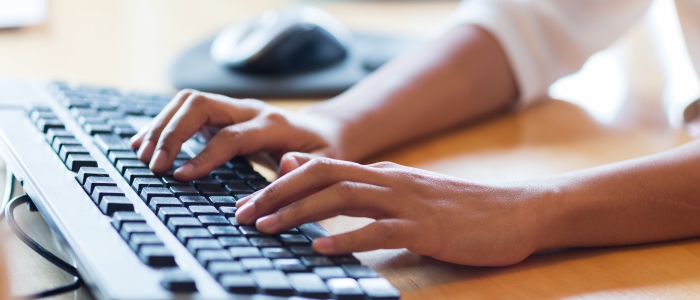 Software and online tools for learning and teaching
These are software and online tools and technologies centrally supported by the University for learning and teaching.
Virtual Learning Environment
Blackboard Ally (Moodle plug in) - Blackboard Ally assesses course materials' accessibility in Moodle and provides recommendations on to improve accessibility and alternative formats of your files.
Turnitin Helps students develop good academic practice. When enabled via Moodle assignment submissions Turnitin checks student work against a large database of sources (textbooks, websites, other essays) to assess how similar work is to information already written by others.
Mahara - E-portfolio system to support the curation and presentation of course-related work (essays, videos, images etc.), useful for continuous assessment or reflective work
Classroom voting, live surveys and polling
Mentimeter - Adds interactivity in the form of questions, quizzes and polls to live presentations.
Creating, reading and sharing files
Teaching resources
Reading Lists at Glasgow - Digital teaching resources compiled on a course-by-course basis made available to students via the library.
Video
Video tools in this section can have many different uses. The descriptions below highlight the primary use for these tools in the University. All video tools below provide automatic captions, accuracy of captions will vary on each platform.
Synchronous
Zoom - Host and capture live online lectures, host online meetings or use as a screen capture solution.
Echo360 - (see also Lecture recording) Lecture capture tool, primarily used to capture and share on-campus lectures, but can be used on personal devices as well.
Teams - Host and capture live online lectures, host online meetings.
Asynchronous
Stream - (login required) Host videos for sharing internally with staff and students.
Kaltura - Primarily for hosting and sharing videos with staff and students. Can also be used for creating screencasts, interactive videos, and editing. Allows peer to peer video comments and personal note taking.
Camtasia - Video editing software with content creation tools, audio editing and screen and camera recording facilities.
See Using video for teaching for more information.
Online courses
LinkedIn Learning - LinkedIn Learning has over 12,000 courses, broken down into three key areas: Technology, Business and Creative.
FutureLearn Campus - Free access to Glasgow's live MOOC portfolio as well as a large range of MOOCs from other institutions. Sign up with your UofG account.
Coursera Partner Consortium - Access online courses and earn certificates through our partnership with Coursera.
See also Training, upskilling and CPD
Statistics, analysis and visualisation
Bibliographic
Endnote - Organise references, search online bibliographic databases and create bibliographies instantly and automatically.
See also