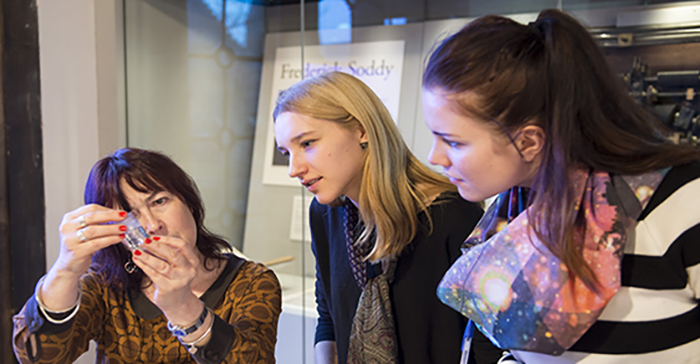 Collaboration at Kelvin Hall
The Kelvin Hall development provides the space and facilities to enable collaboration across disciplines.
This will give experts in individual domains the time to interact and work on projects together. It will also enable communication between the sciences, arts, humanities and social sciences.
The co-location of university, civic and national cultural heritage partners at Kelvin Hall will also help forge new practices and opportunities for academics and professionals in the arts and heritage sector.
Kelvin Hall facilities include:
Research and teaching labs
Advanced conservation studios
Research and seminar rooms
A digital film archive
A dedicated postgraduate space and library