Quick Links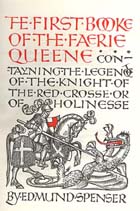 Title page of Shakespeare Head edition of the "Faerie Queen" (Stone q244)
Stone Library
A collection of some 600 books donated by Sir Alexander Stone (1907-1998), the Glasgow solicitor and bibliophile.
Comprising mainly 19th century publications, this library is particularly strong in the fields of English Literature and Scottish history. Many of the volumes are finely bound.
NB. The Stone Collection is housed in the Library Research Annex Items should be ordered for consultation in Special Collections by using the Research Annex request form: please note that requests submitted by 10am will usually be available in Special Collections after 3pm that day; requests made after 10am will be available the next day after 3pm. Items may also be consulted in the reading room at the LRA between 9 am and 5 pm.
How to find material in the Stone Collection
Quick Links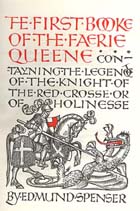 Title page of Shakespeare Head edition of the "Faerie Queen" (Stone q244)