New two-venue exhibition reveals rarely seen masterpieces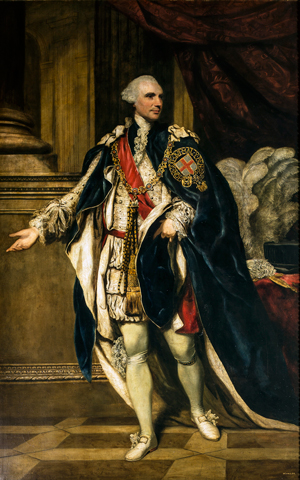 A new collaborative exhibition opening later this month will bring major paintings from the Bute Collection at Mount Stuart, Isle of Bute, to The Hunterian, University of Glasgow.
Art of Power: Masterpieces from the Bute Collection offers a unique opportunity to see a selection of European and British masterpieces from the Bute Collection at Mount Stuart, one of the foremost private collections of artworks and artefacts in the UK.
Mount Stuart, Britain's most spectacular Victorian Gothic house, is located on the Isle of Bute, some 90 minutes from Glasgow.
Art of Power is split across The Hunterian and Mount Stuart and the ticket price covers admission to the exhibition at both.
Many of the works on display have not been on public view in over a century. Visitors to The Hunterian will get a flavour of the collections at Mount Stuart and the concurrent exhibition at Mount Stuart presents works not normally seen as part of the tour.
The project is driven by new research on the outstanding collection of Old Master paintings at Mount Stuart and reflects the collecting tastes of John Stuart, Third Earl of Bute (1713-1792), one of Hunterian founder Dr William Hunter's most important contemporaries at the Hanoverian Court.
The Bute Collection was largely formed in the 18th century by the Third Earl, who was the first Scottish-born Prime Minister and 'favourite' of George III. Bute is a compelling figure with a colourful, and at times, scandalous political career, however, he was also an important and influential patron of the arts. After retiring from politics he amassed one of the greatest art collections in Britain, which was distinctive for the quality and quantity of its Dutch and Flemish paintings.
At The Hunterian, highlights include works by Claude Lorrain, Jan Steen, Aelbert Cuyp, and Jacob van Ruisdael. These are displayed alongside a selection of works on paper, including botanical illustrations and satirical prints.
At Mount Stuart, highlights include works by Veronese, Rubens (and workshop) and Frans Snyders, Pieter van Slingelandt and the stately portrait of the third earl by Joshua Reynolds. These are accompanied by historical artefacts, such as costume, letters, and rare books.
Art of Power opens at both the Hunterian Art Gallery and Mount Stuart on 31 March and continues until 14 January 2018. Please note that from 30 October the exhibition at Mount Stuart will be available by appointment only.
The exhibition is accompanied by a book of essays and catalogue written by Bute Fellow Dr Caitlin Blackwell with contributions by Dr Peter Black, curator at The Hunterian and Dr Oliver Cox, Heritage Engagement Fellow at the University of Oxford.
Art of Power: Masterpieces from the Bute Collection
31 March 2017 – 14 January 2018
Hunterian Art Gallery and Mount Stuart, Isle of Bute
Admission £6.00/£3.00 (ticket price includes admission to exhibition at both venues)
Hunterian Art Gallery
University of Glasgow
82 Hillhead Street
Glasgow G12 8QQ
Open Tuesday – Saturday 10.00am – 5.00pm and Sunday 11.00am – 4.00pm
www.glasgow.ac.uk/artofpower
Mount Stuart
Isle of Bute
PA20 9LR
Open daily 24th March – 29th October 2017
House and Exhibition open daily (opening hours vary)
On occasional dates Mount Stuart may be closed for private events, please check before travelling. From 30 October the exhibition at Mount Stuart will be available by appointment only.
www.mountstuart.com/artofpower
---
First published: 16 March 2017