Head of Student Recruitment Marketing and Insight
Job purpose
The Head of Student Recruitment Marketing and Insight reports directly to the Director of Marketing and Communications, working closely with senior colleagues within the University of Glasgow, leading and managing the team to carry out market analysis, develop insight and deliver integrated campaigns to shape and ensure delivery of the University's Recruitment and Conversion strategy.
• Provide leadership, expert advice and support for the successful implementation of Recruitment and Conversion strategic plans in support of institutional ambitions for student recruitment. • Lead a wide range of strategic marketing projects influencing the Recruitment and Conversion strategy for the University of Glasgow • Work with the Colleges' Recruitment & Conversion teams to ensure coherent and consistent messaging across all marketing channels and identify and develop subject-focused content for use in campaigns • Manage the Student Recruitment Marketing and Insight team and External Relations/College Recruitment and Conversion Task Group framework to deliver high-level engagement across university projects.
Main duties & responsibilities
Knowledge and qualifications
Essential
Ability to demonstrate the necessary strategic competencies required to undertake the duties associated with this level of post having acquired the necessary professional knowledge and leadership experience in a similar or number of different specialist roles. Or: Scottish Credit and Qualification Framework level 9,10 or 11 (Ordinary/Honours Degree, Post Graduate Qualification), or equivalent, including being professionally qualified in relevant discipline, with a broad range of professional leadership experience in strategically important specialist areas.

Demonstrable knowledge and experience of current issues, priorities and good practice in Recruitment Marketing and Market Insight.

Highly financially literate with an emphasis on rigour and precision

Knowledge of planning and forecasting tools

A high degree of commercial acumen and strong drive for results

Knowledge of advanced marketing principles; knowledge of predictive modelling techniques

Thorough knowledge and understanding of work practices, policies, and procedures relevant to the role.

Clear understanding of the pre-determined standards and regulations for the conduct and output of research and business reports in a Higher Education institution
Desirable
Thorough knowledge of the higher education sector including current trends.

Relevant membership of a professional body.
Skills
Essential
Leadership skills of the highest quality with demonstratable evidence of team management.

Demonstrable ability to understand, interpret and appropriately summarise complex issues across a broad range of disciplines.

Excellent interpersonal skills, including diplomacy and discretion, and the ability to liaise with staff and external individuals at any level of seniority.

Initiative, creativity, energy, and enthusiasm, as well as excellent time management and organisational skills, and the ability to work efficiently on numerous projects simultaneously.

Excellent planning and organising ability with demonstrable project management skills and an ability to build affective networks across organisations.

Outstanding written and oral communication skills with the ability to communicate effectively with a range of audiences.

Skilled in the production and implementation of strategic policies. Highly developed influencing, negotiating, facilitating and relationship building skills

Ability to work under pressure and meet challenging deadlines

Political sensitivity and environmental awareness

Skilled creating and building mutually beneficial relationships with people within the University and across organisational boundaries

Strong sense of accountability and ownership of problems with drive to provide high quality services for the benefit of the university and resilient in the face of challenges
Desirable
Advanced IP (Intellectual Property) capability/aptitude.
Experience
Essential
Significant experience of leading and managing a Student Recruitment Marketing and Insight function, engaging with and influencing senior management directly creating, developing and delivering effective Student Recruitment Marketing and Insight strategies.

Experience of reporting concisely and compellingly to audiences with wide ranging degrees of interest and expertise.

Experience of developing and maintaining a strong and established network of national/international contacts with a track record of identifying appropriate Student Recruitment Marketing and Insight opportunities that deliver impact.

Experience of planning and managing a coordinated approach to primary and secondary customer research

Experience of setting up and managing a planning/forecasting system including leading on business planning and tracking competitor/industry trends

Extensive experience of setting and tracking targets; and managing performance feedback; interpreting complex strategic data

Demonstrable experience exercising initiative and judgement to resolve problems independently

Successful leadership and management experience creating a high performing, customer focused proactive Student Recruitment Marketing and Insight service.
Desirable
Experience of content strategy development and delivery

Experience of social media, especially for professional purposes.

Experience of digital media, and of creating and editing content.
Campus development plan
Our Vision
Over the next 10 years, the major investment will expand our campus footprint by 25%, creating a new urban quarter with the University at the heart of a revitalised west end. This is the largest development since the creation of the original campus in 1870.
This is a unique opportunity for a University to extend the boundaries of its historic core in a central city location. It will create:
New learning and teaching facilities
Refurbishment and repurposing of existing iconic buildings for specialist uses
Identification and design of social spaces that support the student and community experience.
The expansion of our Gilmorehill campus into the 14 acre, former Western Infirmary site will transform the West End of Glasgow. The Masterplan for the site will incorporate:
New learning and teaching facilities supporting our students and making sure they get the best in modern teaching and learning styles and approaches
Creation of a Research Hub, housing large-scale multidisciplinary projects and incubator space for spin out collaborations with industry. This will encourage further innovation development
New public cycle and pedestrian routes and a new central square which will link Byres Road to the up-and-coming cultural quarter for the West End, with new links to Kelvingrove and the newly-refurbished Kelvin Hall
Refurbishment of five listed buildings: The Chapel, the Outpatients building, the Macgregor building, the Tennent Institute and Anderson College
Commercial opportunities, including a hotel, restaurant, bars and cafes
The state of the art Learning and Teaching Hub adjacent to the Boyd Orr building on University Avenue will be completed next year.
Find out more
Living in Glasgow
A UNESCO City of Music, a vibrant arts and culture scene, a food-lover's delight, and a shopper's paradise. Just some of the highlights of the 'friendliest city in the world'. As well as that accolade by the Rough Guides poll, Glasgow has also been named a must visit destination by publications including the New York Times, The Guardian, and Wanderlust.
Music
The city hosts an average of 130 music events a week catering for every taste; from rock to rap, and classical to country. Glasgow also has a world class club scene playing host to some of the world's top DJs.
Shopping
Outside of London's West End, Glasgow is frequently voted the best place for shopping in the UK. A must-visit destination for any shop-a-holic, it houses high street chains, international designers, and independent retailers. The West End, home to the University of Glasgow, is bustling with vintage fashion, vinyl stores, and second-hand bookshops.
Arts and Culture
Glasgow's arts scene has gone from strength to strength, and is the base for five internationally renowned performing arts companies including the National Theatre of Scotland and Scottish Ballet. The city has several world-class museums, which are free to the public, and the city's architecture is a work of art in itself.
Food and drink
You can be in Glasgow and taste the world with its many diverse restaurants, cafes, and bars. And if you've yet to sample the delights of haggis and whisky, Glasgow is the place to be.
The City and Beyond
Glasgow has all the opportunities and excitement of a big city but its compact size means you can quickly travel from one vibrant district to the next. You could be relaxing in one of its many parks, before shopping in the quirky West End, and then dancing until the wee small hours in the Merchant City.
And when you fancy getting out of the city you can reach the stunning Loch Lomond in just 30 minutes, climb one of our many breath-taking Munros, play golf at one of Scotland's many world-class courses, visit one of our ancient castles, or go further North and search for Nessie! Scotland has also just been named the world's most beautiful country by Rough Guides.
Relocating to Glasgow
Choosing to relocate to Glasgow is a big decision. There are numerous things to be considered, such as the costs of moving, the cost of living, and where exactly to relocate to. We have created two guides to aide you in the decision making process.
The Relocation Guide identifies five of Glasgow's most popular residential areas. Alongside information detailing some of the general living costs in Glasgow, The guide also suggests which schools surround each area, how far away each area is from the University's main campus, and the average cost of housing.
The Scotland Handbook provides information about living in Scotland as a country; our cultures, our lifestyle, and our geography.
WORLD CHANGERS TOGETHER
WORLD CHANGING GLASGOW 2025
Our outstanding disciplinary breadth and expertise has enabled us to make world-changing advances in fields as diverse as medicine, physics, linguistics, public policy and global development.
The key to our success is our talented staff and students pushing back at the boundaries of knowledge and understanding together.
Our World Changers Together strategy recognises the fundamental importance of a culture of open cooperation: not just as colleagues and mentors or students and teachers, but as a community of discovery that reaches beyond its walls and draws inspiration and strength from its connections and partnerships worldwide: excellence that's part of something bigger. The strategy is articulated across three themes:
COMMUNITY
People centred, globally engaged
CONNECTIVITY
Collaboratively minded, digitally enhanced
CHALLENGES
Solution focused, impact oriented
Find out more
How to apply
Full details of the role and how to apply can be found by visiting our website:
The closing date for applications is 16 October 2022.
Terms & Conditions
Salary will be Grade 9, £54,949 - £61,823 per annum.
This post is full time and open ended.
As part of Team UofG you will be a member of a world changing, inclusive community, which values ambition, excellence, integrity and curiosity.
As a valued member of our team, you can expect:
A warm welcoming and engaging organisational culture, where your talents are developed and nurtured, and success is celebrated and shared.
An excellent employment package with generous terms and conditions including 41 days of leave for full time staff, pension - pensions handbook https://www.gla.ac.uk/myglasgow/payandpensions/pensions/, benefits and discount packages.
A flexible approach to working.
A commitment to support your health and wellbeing https://www.gla.ac.uk/myglasgow/staff/healthwellbeing/.
We believe that we can only reach our full potential through the talents of all. Equality, diversity and inclusion are at the heart of our values. Applications are particularly welcome from across our communities and in particular people from the Black, Asian and Minority Ethnic (BAME) community, and other protected characteristics who are under-represented within the University. Read more on how the University promotes and embeds all aspects of equality and diversity within our community https://www.gla.ac.uk/myglasgow/humanresources/equalitydiversity/.
We endorse the principles of Athena Swan https://www.gla.ac.uk/myglasgow/humanresources/equalitydiversity/athenaswan/ and hold bronze, silver and gold awards across the University.
We are investing in our organisation, and we will invest in you too. Please visit our website https://www.gla.ac.uk/explore/jobs/ for more information.
It is the University of Glasgow's mission to foster an inclusive climate, which ensures equality in our working, learning, research and teaching environment. We strongly endorse the principles of Athena SWAN, including a supportive and flexible working environment, with commitment from all levels of the organisation in promoting gender equity.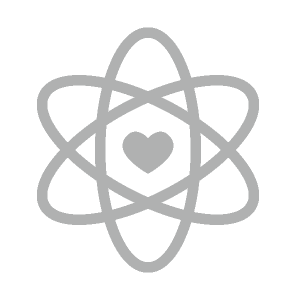 The future holds innumerable challenges for our sector, our society, and our world. We will have to adapt and change what we do and what we offer if we are to navigate these successfully. Our strategy and approach may evolve as the landscape changes, but our values will remain constant: a fixed point of certainty in uncertain times.
We have identified our values in consultation and partnership with our staff and student community. Living and upholding these values will ensure that we remain true to the spirit of our community and ourselves:
Ambition and Excellence
We strive for excellence through our work
We defend academic freedom globally
We recognise and celebrate shared success
We have an unrelenting focus on development
Curiosity and Discovery
We innovate and solve problems together
We lead by influence and example
We engage with lifelong learning and personal development
We learn from our mistakes
Integrity and Truth
We uphold honesty, integrity and fairness
We share our work widely and generously
We do the right thing, not the easy thing - or we don't do it
We take responsibility
An Inclusive Community new
We are one Glasgow team, and we care for and respect one another
We advocate for diversity and believe in variety as a vital part of a healthy university
We champion education as an engine for social progress
We practise and advance sustainability