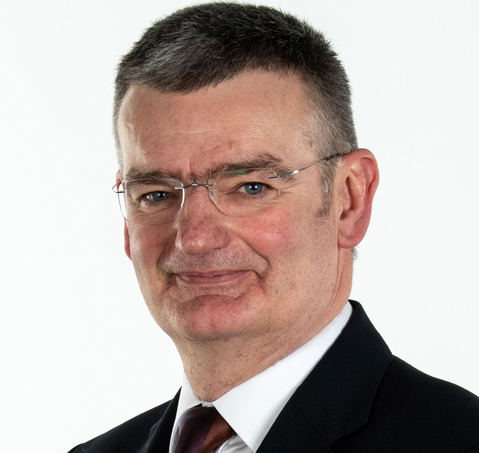 Professor Paul Garside, Dean for Global Engagement (Africa and the Middle East)
There are several ways in which African institutions can engage with us. I invite you to contact me to discuss working together in areas ranging from research to education partnerships. Email me at paul.garside@glasgow.ac.uk.
Discover more
Meet Professor Paul Garside, our Dean for Global Engagement in Africa and the Middle East
Paul discusses how his work on immunology led to his interest in partnering with African institutions, outlines some current collaborations and sets the scene for future opportunities.
My interests in Africa
I'm an immunologist who continues to work on the fundamental aspects of how immune cells communicate with each other, to be switched on to provide protection against infection, or off to prevent autoimmunity. I translate these studies to the clinical situation. However, linking my infection studies in diseases such as malaria was more challenging in Glasgow! Consequently, in 2013, I undertook two short sabbaticals of three months each in Kenya and Malawi to develop research collaborations.
Partnering with African institutions
While working in Kenya and Malawi it became apparent that in addition to the endemic infectious disease challenges being faced in many parts of sub-Saharan Africa, there was also an increasing incidence of many of the non-communicable diseases that are so prevalent in Scotland and particularly in Glasgow, eg diabetes, cardiovascular disease and autoimmune/inflammatory conditions. Discussions with colleagues in Scotland led to the development of several initiatives encompassing education and research capacity strengthening.
Following these discussions, initiatives were established that have now run for more than five years. These include an annual course and expert symposium, African Immunobiology of Parasites, Pathogens, and Pathogenesis (AfrIBOP), and the Beit Glasgow Medical Scholarship, a joint scholarship with the Beit Trust that funds postgraduate medical or biomedical training at Glasgow for two medical students per year from Malawi, Zambia or Zimbabwe.
A senior delegation from the University of Malawi College of Medicine visited Glasgow for a week and discussions led to the proposal to develop a clinical research facility in Malawi. This was subsequently funded by the Scottish Government's International Development Fund and is known as the Blantyre-Blantyre project, which will compare health outcomes in Malawi and Scotland. As covered in a previous issue of this newsletter, this partnership featured in the Africa-Europe Innovation Partnership report as an example of best practice joint work that addresses the UN's Sustainable Development Goals.
In this edition of the newsletter, we're delighted to announce the launch of the Malawi Glasgow Network for Interdisciplinary Collaboration (MaGNetIC) which will bring together colleagues involved in collaborations in Malawi. It's great news to see all of this being brought together via one forum where everyone can provide information and support to enhance our partnerships.
My objectives as the regional Dean for Global Engagement
Glasgow is a global university operating on the world stage, supporting the 17 UN sustainable development goals. As such, we aim to engage across the African continent in a respectful 'do no harm' approach with strategic priorities in research partnership and collaboration, education and recruitment.
Key strategic research collaborations, centres and partnerships will act as exemplars of our agent for positive change and development to promote further partnerships, support local capacity strengthening and recruitment efforts.
Examples of this are the symposia we have run with colleagues from the African Research Universities Alliance (ARUA) with whom we now have a memorandum of understanding.
Our first symposium in February 2020 was one of the last face-to-face meetings I attended and was themed around capacity strengthening in Africa. One year on, we held a joint virtual symposium with ARUA during which we enjoyed thought-provoking presentations and discussion sessions around knowledge exchange and transfer and innovation in African higher education. More information on the 2021 symposium is included in this edition of the newsletter.
Priorities for higher education in the region
Increasing the quantity and quality of higher education research institutions is a priority for the African Union Agenda 2063 and this has been supported by the European Union, highlighting areas including climate, sustainable growth, governance and inter-African collaboration. Key issues related to this, including capacity strengthening and enhancing knowledge exchange and transfer in African higher education were the focus of meetings we've facilitated over the last year. Critically, our symposia with ARUA have highlighted the importance of trust, listening and equity in developing partnerships with African institutions and colleagues. Therefore, I believe that symposia are key to our approach as they identify priorities that we can address together.
University of Glasgow African Excellence Fee Waiver

We're proud to offer a range of merit based scholarships to support talented students, from all backgrounds, to join our international community. As part of this offering we have dedicated African Excellence Fee Waiver scholarships which provide students from Africa with financial support to undertake a Masters qualification in Glasgow. For September 2021 entry, we are offering 10 full Masters fee waivers under this scholarship scheme, with two of these scholarships also inclusive of a £12,000 stipend to cover living costs. Applicants can apply for this scholarship until the 2nd April 2021.

To support the shortlisting process we would welcome nominations from you, our partners, to help identify recent graduates or alumni who would benefit from this scholarship. For more information or to nominate an applicant please contact our Regional Manager for Africa, Pamela Armstrong at Pamela.Armstrong.2@Glasgow.ac.uk.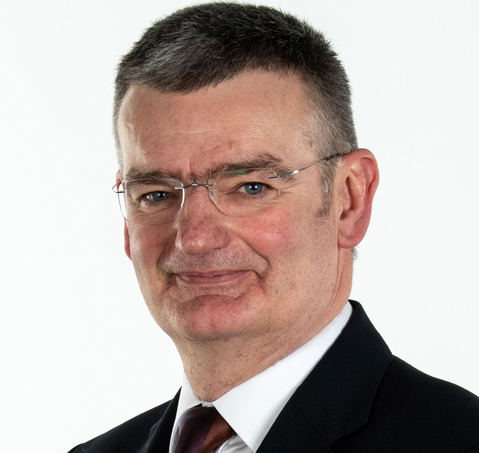 Professor Paul Garside, Dean for Global Engagement (Africa and the Middle East)
There are several ways in which African institutions can engage with us. I invite you to contact me to discuss working together in areas ranging from research to education partnerships. Email me at paul.garside@glasgow.ac.uk.
Discover more