Discover more
Celebrating 10 years of partnership with Singapore Institute of Technology
We're delighted to be celebrating a decade of partnership with Singapore Institute of Technology (SIT). University of Glasgow Singapore (UGS) was the first subsidiary outside Scotland in the University's 560-year history.
Our partnership evolution
As our first transnational education (TNE) initiative, a suite of UofG programmes were launched in partnership with SIT in Singapore from academic year 2011/12. Over the years our partnership has evolved so that today we offer joint degrees in Computing Science, Engineering and Nursing.
Our international community
We are incredibly proud of our strong partnership with SIT and of UGS and the continued success of this relationship and how it has evolved over the years, becoming a well-regarded collaboration in South-east Asia. Our students are valued members of our international UofG community and our graduates are recognised for their high achievement.
In recent times, we have faced the challenges of the pandemic together and, while there have been disappointments around the inability for us to meet in Glasgow and Singapore in person, these have been met with positivity, innovations in learning and teaching delivery, and collegiality by staff and students involved in our joint programmes. Thus, reaffirming our commitment to connectedness and global community across borders despite potential barriers.
Class of 2021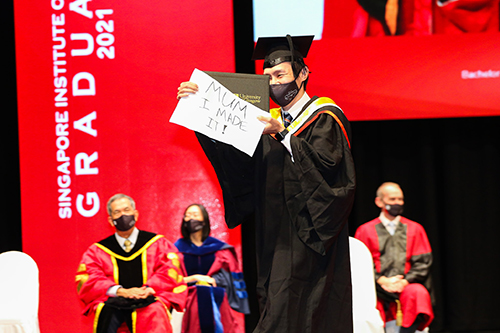 With our class of 2021 having graduated in October – a total of 158 graduates from the BSc (Hons) in Nursing and BEng (Hons) in Civil Engineering - our alumni community keeps growing. We are extremely proud of our graduates, especially in such difficult times, and we cannot wait to hear about the next step on their journeys. With pandemic restrictions having unfortunately prevented travel to Singapore from Glasgow, we very much look forward to the time we are able to once again celebrate this occasion all together in person.
Looking to the future
At this important milestone in our partnership, we celebrate our past achievements and look forward to the years ahead and all that the future holds as our joint programmes and partnership continue to evolve to meet the priorities of changing times.
"We are so proud of the success of UGS and the strong relationships we have developed here in Singapore with our SIT colleagues," explains Dr Cindy Goh, UGS Director. "My thanks to all involved in this achievement during the 10 years of UGS and for the hard work and dedication of our team in developing our programmes and delivering high-quality teaching to our students. Their success is a testament to all of these efforts."
Rachel Sandison, Deputy Vice-Chancellor (External Engagement) added: "As a University, we are incredibly proud of our partnership with SIT and, looking to the future, we hope to continue to be world-changers together, with UGS an important part of our vibrant and civically engaged global community."
Future world changers
UGS students and graduates have shown throughout our partnership how they are well-equipped and ready to change the world for the better, focussing on key areas of global concern, and developing and harnessing the technologies of the future.
Discover more
Pagadala Madhava Sai Arun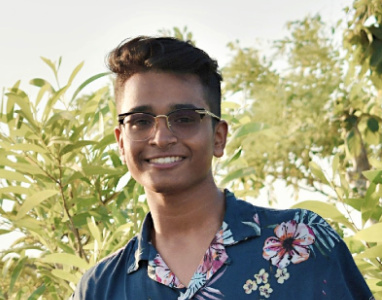 A Year 1 student on our joint Mechanical Engineering programme, Arun won second place in the IMechE (Singapore) Speak Out for Engineering (SOFE) Competition held in October and represented Singapore to compete in the Southeast Asia IMechE SOFE Competition in November 2021, where he received positive feedback on his talk. His project, "Robofarm", aims to revolutionise farming through the use of unmanned aerial vehicles and sustainable energy. By using an octocopter, which increases the efficiency of seed dispersion over large fields, and managing pest control while maximising the use of solar panels to complete such farming tasks, Arun hopes to tackle the issues of food production and the impact of agriculture on climate change.
Discover more
Discover more
Muhammad Zulhusni Jumat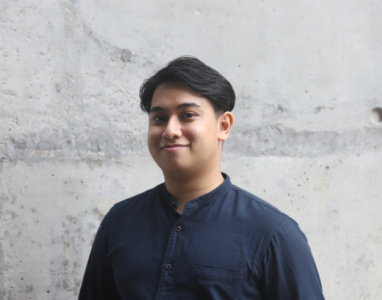 A Year 2 student on our joint Mechanical Engineering programme, Muhammad earned a place in the Top 15 finalists in the IKEA SEAsia's Young Designer Award 2021. The team's brainchild, Freshify, which integrates a mobile app, object recognition device and camera, aims to reduce food wastage through smart meal planning and real-time monitoring of fridge inventory and food expiration dates. The competition, first launched in 2014, challenges students to inspire change behaviour to help address issues around climate change and its impact.
Discover more