UMIS Trips
‌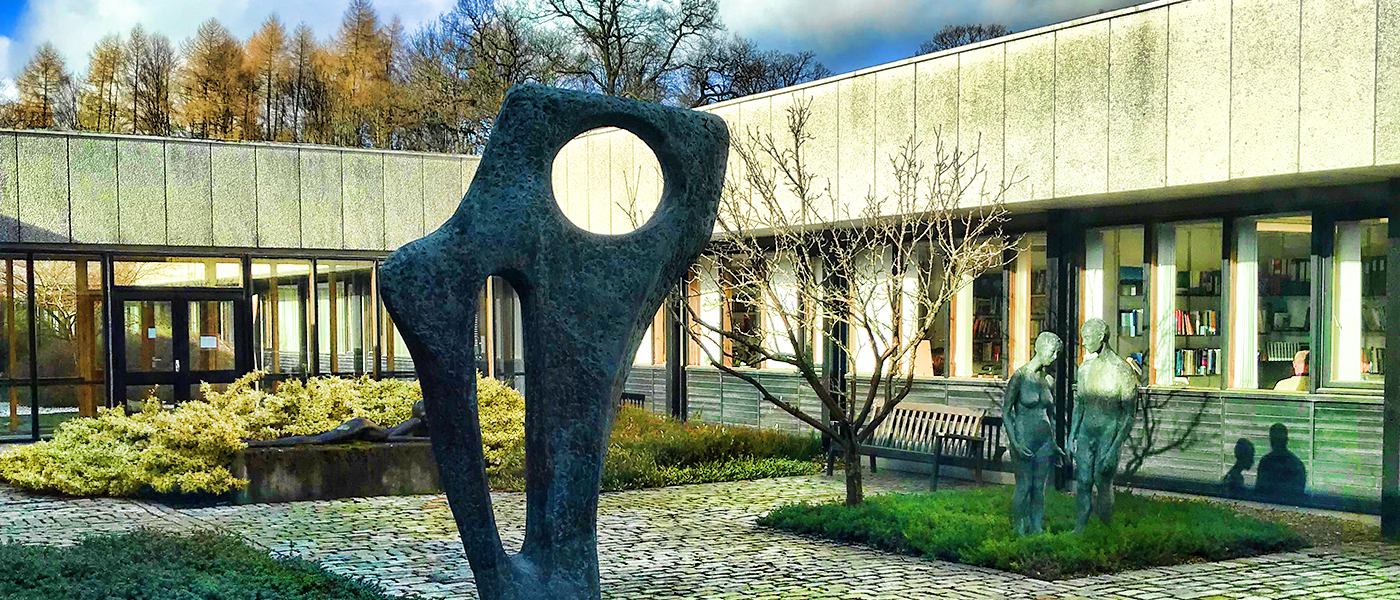 SATURDAY 16 June 2018
Bus Tour to University Museums and Collections in STIRLING, DUNDEE and ST ANDREWS
Saturday 16 June 2018
Leave University of Glasgow at 8.30am - arrive back by 19.30
[for those interested in taking part also in the Aberdeen tour on Sunday 17th who would prefer not to return to Glasgow on the 16th, there will be an opportunity to leave the tour at St Andrews at the connecting station of Leuchars nearby and catch the 17:26 train connection to Aberdeen which arrives there at 19:01]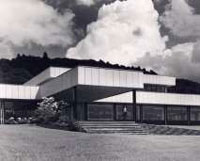 First stop is the University of Stirling, where Curators Jane Cameron and Sarah Bromage will give a tour of the Art Collection in the Pathfoot Building. The University opened in 1967 and Pathfoot was the first campus building to be completed. It has been praised as "an outstanding example of post-war Modernist Scottish architecture, of international significance" (Category A Listing). The building has hosted the Art Collection ever since that time. The current exhibition celebrates the University's 50th anniversary capturing that year's Summer of Love, the hippy counterculture and above all the revolution in popular music, with its pervading influence on media, fashion and youth lifestyles. Refreshments will be provided during the visit.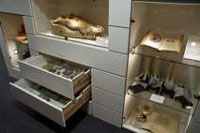 The tour will then head on the University of Dundee, where lunch will be provided. Afterwards, Curator Matthew Jarron will give a tour of the current art and design exhibitions in the Tower Foyer and Lamb Galleries, featuring works from the Duncan of Jordanstone College of Art and Design collection. Delegates will then visit the D'Arcy Thompson Zoology Museum, featuring specimens and models collected by the renowned biologist and polymath. The visit to Dundee will end with a trip to Dundee Science Centre where the Tayside Medical History Museum (part of the University of Dundee Museum Services) have created a new permanent display on the history of surgery.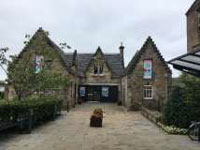 Crossing the Tay Bridge (with a great view of the new V&A Dundee, opening later this year), the tour will head on to the University of St Andrews, where delegates will be welcomed to MUSA, the Museum of the University of St Andrews, where they can examine artefacts and specimens from the University's 600 year history, in diverse fields including the sciences, art and world cultures. There will also be the opportunity to visit the MUSA Collections Centre, an open access store and research centre, before having some free time to explore this beautiful medieval town. Refreshments will be provided.
The bus departs at 5.00pm and heads back to Glasgow with a comfort break en route.
Cost £13.50.

Please register for the tours on the main conference registration page.
Visit to St Cecilia's Hall, University of Edinburgh, EDINBURGH
Saturday 16 June 2018 at 14:00
[those interested in taking part also in the Aberdeen tour on Sunday 17th who would prefer not to return to Glasgow on the 16th, can catch a train from Edinburgh to Aberdeen at the end of the tour. The 16:30 from Edinburgh gets to Aberdeen at 19:01]
Tour of St Cecilia's Hall led by Jenny Nex, Curator of Musical Instrument Museums Edinburgh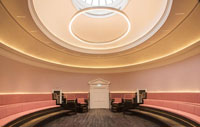 St Cecilia's Hall: Concert Room and Music Museum is home to one of the most important historic musical instrument collections anywhere in the world. Originally built by the Edinburgh Musical Society in 1762, the Georgian venue is a real hidden gem, tucked away in the heart of Edinburgh's Cowgate. It is Scotland's oldest purpose-built concert hall. Having undergone a £6.5million renovation, St Cecilia's Hall and Music Museum is now the University's finest visitor attraction and a fantastic addition to Edinburgh's offer of museums and event venues.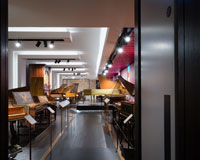 St Cecilia's Hall comprises a Concert Room, hosting a range of concerts and public events, and a Music Museum, which is open to the public and brings together the University's historic collection of musical instruments. The Music Museum displays the University's unparalleled collection of musical instruments from across the globe, including its world-famous harpsichords, some of which are playable. It is claimed that St Cecilia's Hall is the only place in the world where you can hear 18th-century music being played on 18th-century instruments in an 18th-century setting. More than 400 instruments have been conserved as part of the redevelopment project by a dedicated conservation officer. This work continues, as the building features a dedicated space for treating instruments, which is visible for those visiting to see.
Spaces are limited and must be booked in advance.
St Cecilia's Hall, 50 Niddry Street, Edinburgh EH1 1NQ

Getting to St Cecilia's Hall
Edinburgh Waverley is approximately one hour from Glasgow Queen Street by rail, and trains leave every 10-15 minutes on a Saturday. An Off-Peak Day Return can be purchased in advance for around £13.00 from the Trainline. For more information and tickets, please visit The Trainline website.

Edinburgh Waverley Train Station is less than a 10 minute walk away from St Cecilia's Hall. Exit via Market Street and follow the signs to the Royal Mile - St Cecilia's Hall is off the Royal Mile on Niddry Street. Full details available on the St Cecilia's Hall website.
Cost free - participants need to make their own travel arrangements
Please register for the tours on the main conference registration page.
SUNDAY 17 June 2018
Visit to Aberdeen Museums
Sunday 17 June 2018, 10:00 - 14:00 OR 13:00pm - 17:00, depending on demand (time of actual visit, excluding travelling time from Glasgow)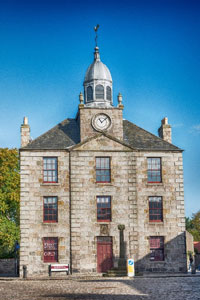 Meeting at the Marischal College in the city centre at 10:00am (suitable for delegates who will have stayed at Aberdeen the night before) or 1.00pm (suitable for the train leaving Glasgow at 9.37am from Glasgow Queen Street Train Station. Check Traveline Scotland and ScotRail), this visit will be led by Neil Curtis, Head of Museums and Special Collections.
It will include a visit to the University Museums Collections Centre with study centre and human culture stores, followed by a visit to the main University campus in Old Abderdeen.
It will also include a visit to King's Museum, where the student-curated exhibition, Growing Up: different journeys will have just opened.
The visit will end at 14:00 (if it starts at 10:00) or 17:00 (depending on demand; in the latter case, with time to return to the station for the 17.47pm train to Glasgow, arriving at 20.29). Aberdeen Museums website.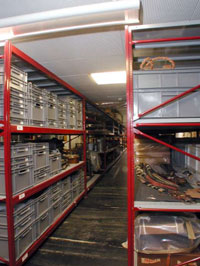 Advance booking is essential. Places must be booked by 1 June 2018.
Cost free - participants need to make their own travel arrangements
Please register for the tours on the main conference registration page.