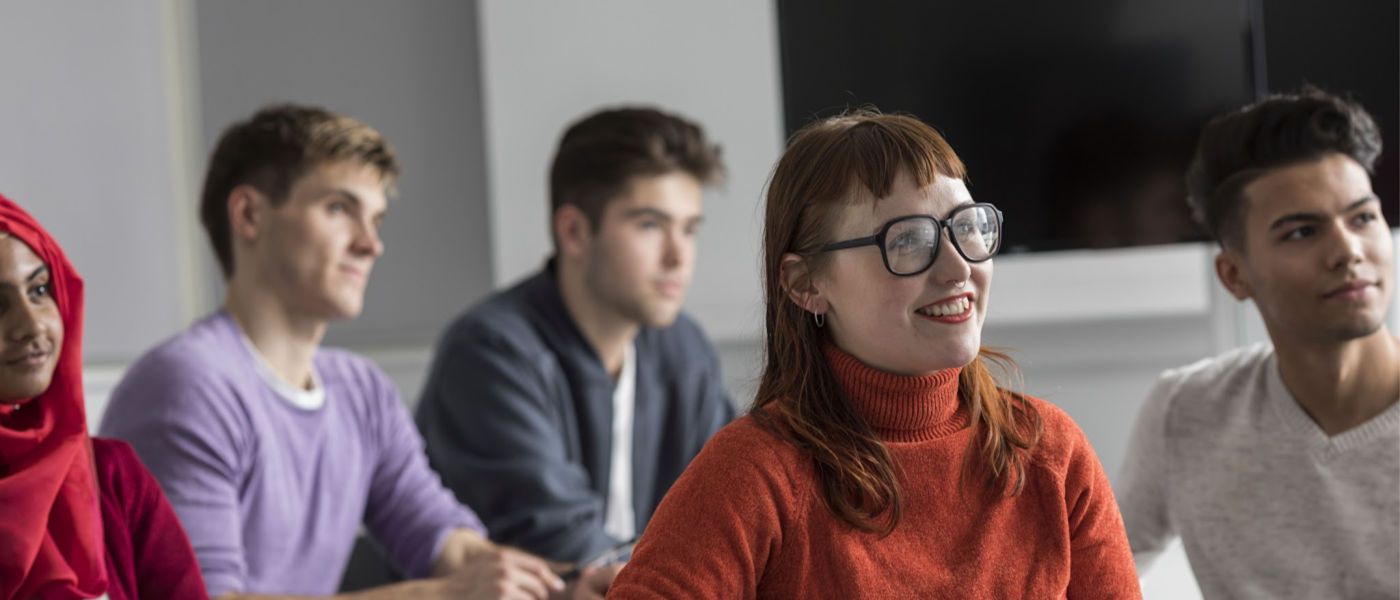 Education makes a huge difference to people's lives.
Over 25% of our students come from the 40% most deprived areas in Scotland. We are firmly committed to ensuring that financial restrictions will never be a barrier to the brightest and best succeeding with us. With your support we are able to offer all levels of scholarships to students from a wide variety of backgrounds.
A scholarship is a gift with great impact that will resonate into the future. For many of our supporters the ability to help individuals to achieve their potential is a very rewarding experience.
Scholarships can
raise the aspirations and unlock the potential of talented young people from any background, from anywhere in the world.
attract talented students who then go on to contribute to Scotland's global success, enhance the productivity of the Scottish and UK economies and increase Scotland's cultural diversity.
give students the opportunity to advance knowledge and technology for the improvement of life for everyone.
build on the great tradition of philanthropy which over hundreds of years has helped Glasgow make an impression on the world.
‌‌‌‌Supporting scholarships at Glasgow, will ensure that Glasgow continues to attract students of ability and potential from a broad socio-economic base throughout the UK. It will also provide students with the opportunity to study abroad and give them the skills they need to succeed in our new global economy.
Help today's generation of world changers to succeed.
Rowan's Story
It is hard to express my gratitude towards the generosity I have received and the opportunities it has granted me this year, and continue to do so after I graduate.
My name is Rowan, at 17 I have completed the first year of my undergraduate degree at Glasgow University studying Philosophy, Russian and German. I have always had a natural passion for Philosophy and languages, so of course I was delighted when I received my conditional offer from Glasgow last year.
However, I would be lying if I said I was not plagued with dread with the thought of attending university considering my circumstances. I am a full-time carer for my mother who suffers from schizophrenia. Since secondary school, I have cared for her. You can perhaps imagine how time consuming this role is, leaving very little room to pursue academic aspirations. Secondary school was difficult enough to cope with, so having received an offer from the university, I was left with the dilemma of whether to give up on my desire to further my education or continue as a carer for my mother.
This was until I was informed of a talent scholarship offered by the University. The stability the scholarship has provided me almost feels alien. I am now able to not only focus on my education, but have a social life again. Ever since I became a carer, I have constantly compared my life to that of my friends. Your generosity has assured that this will no longer burden me. Not only have you helped me, but also my mother. She is so relieved that her illness will not affect my academic studies as it has done in the past. It is difficult to fathom the guilt she felt during my school career, and I cannot thank you enough for lifting that off her shoulders.
With your donations I have saved up to buy a new laptop. This was a huge insecurity of mine when I was at school, as all my friends had the latest devices while I was stuck with pen and paper – not to mention the inconvenience of it! Every essay I write I cannot help but be reminded of your kindness as it resurrects my hope that things really do get better!
Knowing that I have the support of the scholarship allows me to enjoy my summer holidays with my mother without being weighed down by financial stress. I cannot wait to return to university for my 2nd year and I hope that you have a great summer! Thank you for reminding me of how to enjoy life again.
Jennifer's Story
I am writing to thank you for your continued support with my French and Italian studies at the University of Glasgow as I come to the end of my third year. This year, I have completed my year abroad as an English Language Assistant with British Council and I am delighted to tell you that I have enjoyed every minute of this experience.
Completing my year abroad would not have been possible without your generous support and I am extremely grateful for your kindness. This year I was allocated to teach in a Hospitality and Catering School in the town of Pesaro, Italy. Your support has been essential as I had to book flights and learn how to manage my finances whilst abroad.
During my placement, I worked with young people from the ages of 14-21 and helped to promote English language learning in the classroom as well as improving my own Italian. As I worked in a hospitality school, I had to learn to adapt my teaching style in order to involve all of my students and I am overjoyed to let you know that I improved my confidence and language skills throughout the year.
This year I have needed your support more than ever as the financial challenges of living and working in a new country are very difficult. With my scholarship I have been able to continue with my language learning as I have taken part in Italian lessons here in Pesaro and passed on my own passion for languages to the young people who I have worked with.
My year abroad has helped me to become fully confident in my chosen target language Italian and I look forward to returning to Glasgow to complete my final two years of studies with a renewed passion for language learning.
During the summer I have been allocated a job in an English summer camp here in Italy and I will spend two weeks working with young children in Viareggio, Tuscany teaching English. Your support has been essential in helping me to achieve fantastic opportunities such as this which I could not have otherwise experienced. I am very positive about my future studies as a result of your kindness.
Once again I thank you for all of the kindness that you have continued to show me during the course of my studies and I look forward to hearing from you very soon. I send my best wishes to you and your family and hope that you are all staying safe. Thank you very much, I cannot express the difference this scholarship has made to me.