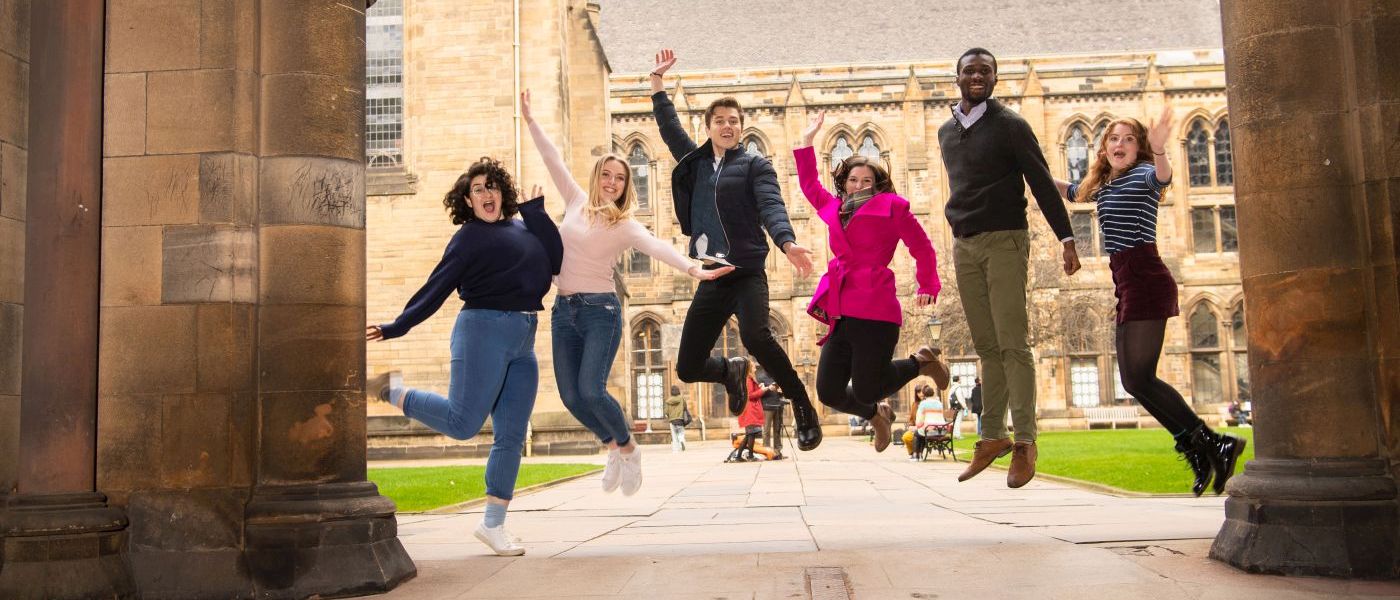 Examples of funded projects
College of Arts
The Crichton Teaching Garden: a resource for interactive teaching of ecology, horticulture and climate change impacts
In 2011 a teaching garden was introduced as an interactive resource for learning about horticulture and plant ecology for students and staff across the University of Glasgow and on the Crichton Campus. The garden is also available to local schools who are able to learn about climate change and growing plants.
Historical Conversations: the Past, Present and Future of Scottish History
Prominent historians of Scotland were brought together for a series of discussions at the University in 2017 and 2018. These events explored the past, present, and future of Scottish History in conversations between historians, specialists and postgraduate researchers, and were recorded and made available online for the use of the public and schools.
Sound Thought
In 2018 and 2019, a conference of music and sound research, composition, and performance was run by postgraduates from the University. Sound Thought encouraged collaborations between Glasgow based researchers and artists and those within the wider UK and international arts community.
College of Science and Engineering
The Glasgow University Student Environmental Sustainability Team
In 2011 the Student Environmental Sustainability Team worked with other societies on campus on a project to improve environmental practice at the University by enhancing hospitality services, recycling facilities, IT conservation and bicycle schemes for staff and students.
FemEng in Rwanda
Two teams of female engineers from both the University of Glasgow and Rwanda collaborated in a partnership, meeting in Rwanda in June 2016 to host a two-week event for schoolchildren with the aim of stimulating interest in universities and in engineering.
Glasgow Hyperloop: Student Team
In 2018 a team of students collaborated to design and build a Hyperloop Pod to compete in the 2019 SpaceX Hyperloop Pod Competition. This project encouraged students to develop knowledge of the practical aspects of engineering, as well as employability and research skills.
College of Medical, Veterinary and Life Sciences
Enhancement of Clinical Radiology Teaching: a Picture and Archiving and Communication System for Undergraduates
The Wolfson Medical Building was updated in 2007 with the introduction of a picture and archiving communication system for undergraduate students. This ensured that all medical, dentistry and nursing students were receiving the best education to prepare them for their careers after graduation.
Establishing a "Women in Research" network across MVLS
In 2014 a networking opportunity offered students and staff across MVLS the chance to hear prominent women at various stages of their research career speak about their challenges and successes. It also provided researcher development opportunities as well as fellowship and grant schemes to support and empower students.
Undergraduate Expedition Support Programme
This programme offered the opportunity for students to take part in an undergraduate expedition in 2018. These expeditions involved students carrying out research and scientific work in different countries around the world, such as Egypt, Uganda, Sri Lanka.
College of Social Sciences
Oman Summer School
Fifty students from the University of Nizwa in Oman studied at the University of Glasgow for a Summer School in 2009. Two courses were offered, and these improved the social, cultural and political knowledge of students both from Nizwa and Glasgow.
TEDxUniversityofGlasgow
A group of students brought the TEDx experience to the University of Glasgow in 2014, exploring the topic of Connectivity. This project brought together people from all over the world to share their ideas at Glasgow's campus.
Enactus Glasgow 2017/18
In 2017, Enactus Glasgow launched two projects with the goal of using entrepreneurial action to solve social problems and create positive change in the community. The projects were WEcreate in association with the Glasgow Association of Mental Health to run art therapy workshops for adults suffering from mental health problems and a Career Camp in association with the Prince's Trust to teach employability skills to youths in Glasgow not in full time education or employment.
Clubs and Societies
Chaplaincy Webcam Refurbishment
In 2013 the webcam in the Chapel was updated to allow broadcasting to continue. These broadcasts are popular with alumni and visitors across the world who cannot attend, allowing insight into the University, its traditions and heritage.
Sports Bursary Programme
The Sports Bursary Programme provides continued support for the talented athletes studying at the University of Glasgow, in their attempts to combine academic achievement with sporting excellence on a national and international stage.
Human Book Project
The University's Careers Service introduced a project to engage students and alumni in a one-day event in 2017. This has become an annual event in collaboration with the University's Library. The project offers the opportunity for students to have individual mentoring sessions with alumni who have had interesting careers.