Festival 2016

Find out about the Festival of Social Science events at Glasgow, 5-12 November 2016.
The Barras Social
Those coming to The Barras on November 12th had the opportunity to spot some new stall holders out on the market.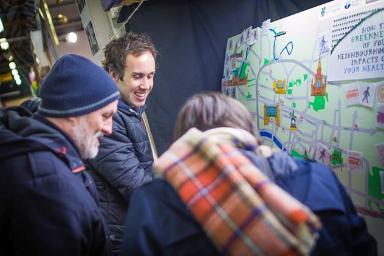 Alongside the usual Christmas bargains, researchers from the University of Glasgow were sharing their research through a number of hands on activities.
There were demonstrations, games, exhibitions, music and film throughout the day, looking into some of the big questions about equality and change in our society.
There was something for everyone, including activities for the kids such as a treasure trail and a photobooth.‌‌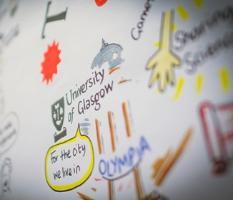 In the evening, members of the public joined us at a nearby venue from 5pm for a screening of the critically acclaimed documentary The Divide.
Inspired by the best-selling book 'The Spirit Level', the film tells the story of 7 individuals striving for a better life in the modern day UK and US - where the top 0.1% owns as much wealth as the bottom 90%.
An open panel discussion with the film's Director Katharine Round, researchers, and members of the audience about the issues raised in the film and how these relate to social justice and impact on life in Scotland followed the screening.
What does an entrepreneur look like?
The Glasgow effect explained
Leugh and Seinn Le Linda, Gaelic story session
Making a child (not literally!)
Policing and surveillance; Who's watching you?
Emissions trading games
The co-habitation hub, what are your rights?
Research and you, what's the value of social science?
Your local justice centre
Big data and big healthThe polio monologues
Living and Working Together in Scotland: Lessons for Policy and Practice
This event took place in the Credo Centre, Aberdeen, on 9th November 2016, and was organised by the SSAMIS team, in collaboration with Grampian Regional Equality Council (GREC) and Child Poverty Action Group in Scotland (CPAG). It brought together findings from research conducted by SSAMIS GREC and CPAG, and focussed on evidence-based practice and recommendations for future policy. In this blog, Moya Flynn (one of the Co-Investigator's on the SSAMIS project) describes what happened over the course of the day, which was structured around the key themes of employment, poverty and family issues, and community initiatives.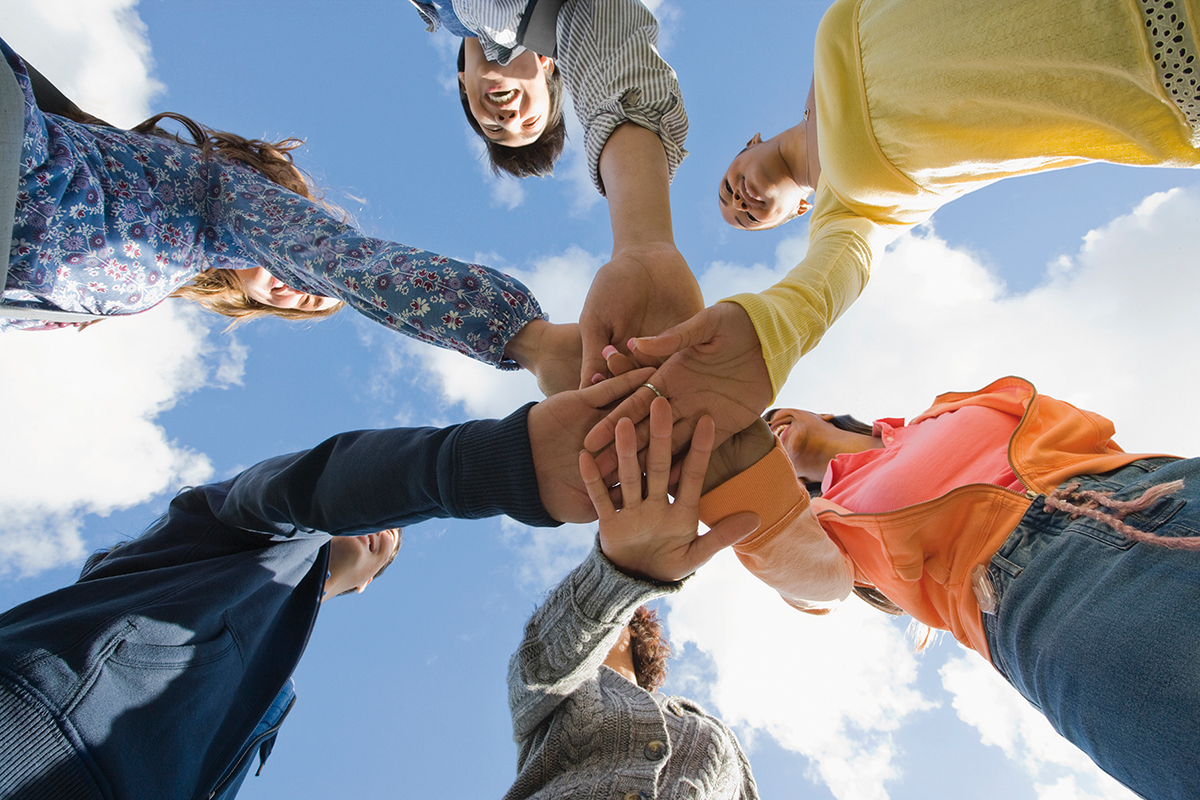 'Living and Working Together in Scotland: Lessons for Policy and Practice', emerged out of an earlier consultation event, organised by the SSAMIS team, which took place in February 2016 in the city of Aberdeen. The idea for the event was to showcase projects undertaken with, by and about migrant communities in Scotland in the key areas of employment; poverty and family issues; and community initiatives, and to then have focussed discussion on what changes were required and what recommendations could be made to inform future policy and practice.
The day began with a welcome given by Angela Scott, Chief Executive of Aberdeen City Council. Mrs Scott spoke of the value of the migrant population for the economic development of Aberdeen, and also of the importance of using evidence to inform policy and practice. She spoke of the success of the current resettlement programme for Syrian refugees in Aberdeen city, and of how it could be a model for working with other groups. Significantly, Mrs Scott pledged the support of Aberdeen City Council to host a future roundtable event to discuss the policy recommendations which were to emerge out of the 9th November event.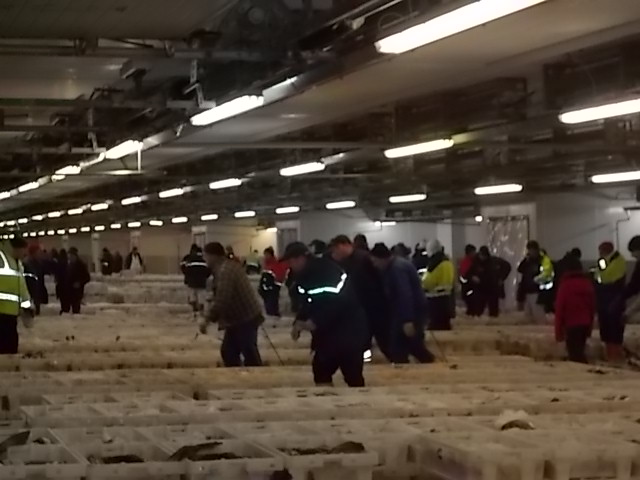 John Tomlinson, research and policy officer at GREC followed this welcome with a presentation on the findings from a three year project on employment and the migrant population, currently in its second year. Although John stressed that unemployment levels amongst CEE migrants are not as high as amongst ethnic minority communities as a whole, he pointed out the significant differences in terms of working conditions. Particular areas requiring action include tackling discrimination, including at the stage of recruitment; providing language provision which is relevant, accessible and work-related; and supporting individuals to develop a skills' set which will help them in their quest for employment.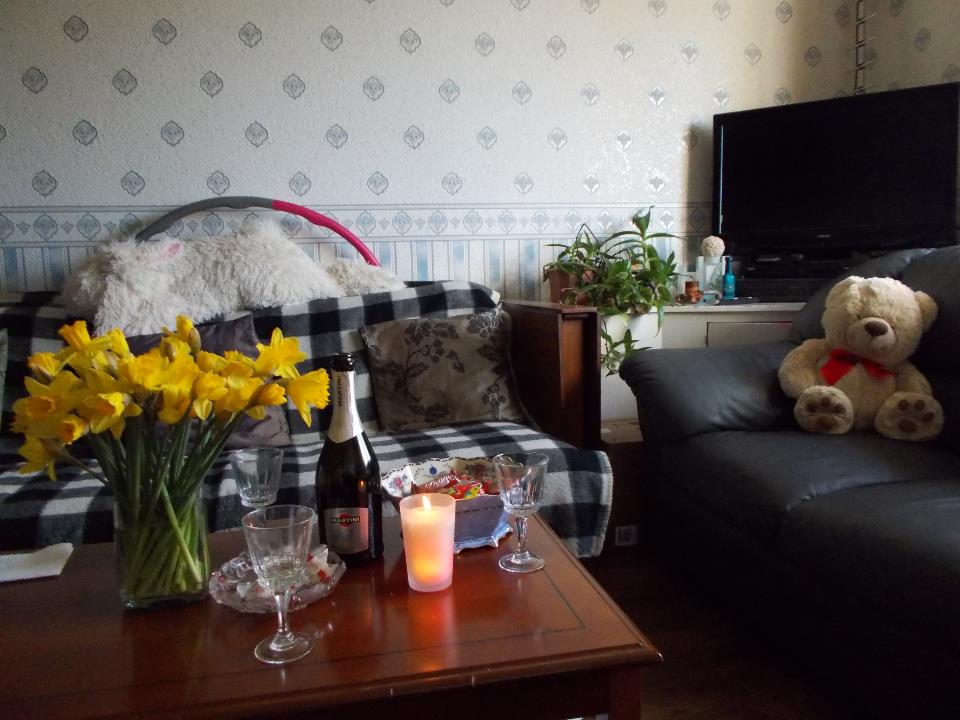 Henri Krishna, a welfare rights worker with CPAG in Scotland brought his own experience of working with migrant families together with findings from the first and second interim reports from SSAMIS. In particular, Henri stressed the difficulties in finding affordable childcare, the gaps in migrants' knowledge of what is available to them in terms of assistance and welfare, and the impact of zero hours contract upon migrants with childcare responsibilities.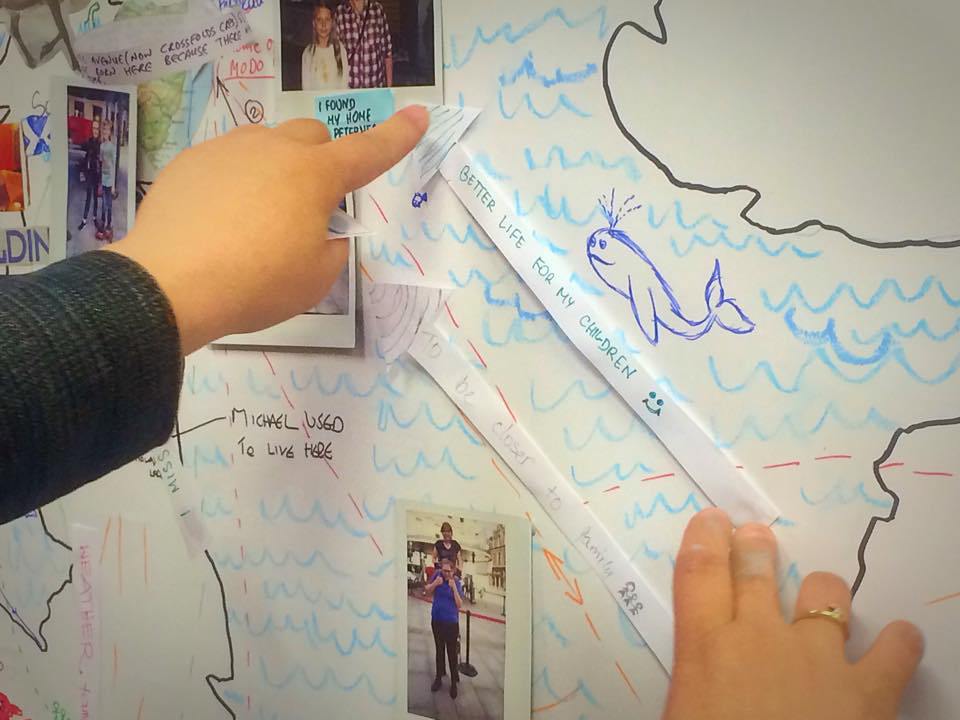 Claire Needler, one of the researchers from SSAMIS, then spoke about a community initiative which she has led on, The Make it Happen Café in Peterhead. The main aim of the week-long initiative, which took place in July 2016, was to create a welcoming community space in the heart of Peterhead where migrants and local people could come together around different social activities. Claire spoke of how following on from the initiative, a language café has now been established on a weekly basis, in collaboration with the Workers' Educational Association and Modo. Other developments, partnerships and funding initiatives are emerging from MIH Peterhead and we are working actively to support these.
A lively discussion followed the three presentations, where many of the questions touched on the issue of 'trust'. This was in relation to getting CEE migrants involved in community initiatives; involving CEE migrants in projects as peer researchers; establishing trust with young mothers from CEE, so they feel confident enough to come along to community language groups; and the challenge currently being faced in establishing trust with migrant communities against a backdrop of more negative messages of exclusion in political and media discourse.
The lunch of soup and sandwiches provided an ideal time for participants to mingle and chat more informally and to look at information stalls and materials which had been set up by GREC, CPAG in Scotland and SSAMIS.
Following lunch, participants split into discussion groups linked to the areas of employment, family issues and poverty, and community initiatives. The participants drew on their own experience to explore what responses currently exist to some of the issues raised; how these could be improved or joined up more effectively, and what is needed to make future improvements possible. The discussions concluded with each group deciding on two priority actions that might make the biggest difference in relation to their theme. What was striking from the subsequent general discussion was the similarity in terms of priority actions. These were:
A strong consensus on the need for co-production of knowledge and working across sectors in terms of policy development. This included a call for community engagement in both policy development and implementation and the need for bottom-up responses;
A call for greater transparency and accountability in terms of policy which is needs driven and informed by evidence. This should also entail flexibility and willingness to change policy if evidence suggests it is not working.
These priorities will now be taken forward to the roundtable event, planned for February 2017, where the focus will be on looking at actual policy mechanisms and practical support to further these priorities. Rebecca Kay (Principal Investigator on the SSAMIS project), when summing up the day, indicated also that a write up of these priorities will be shared with participants for any further feedback and firming up, prior to the roundtable taking place.
The day ended with thanks given by Philip Muinde, Chair of GREC who applauded the hard work and effort which had gone into the event, particularly noting the desire for positive change that had been evident throughout the course of the day.
Open Innovation Design Jam
This event took place on 10th November 2016 in the Sir Alwyn Williams Building. The lead organisers were Dr. Kris Erickson (CREATe) and Natacha Esteves (visiting scholar from Sciences Po).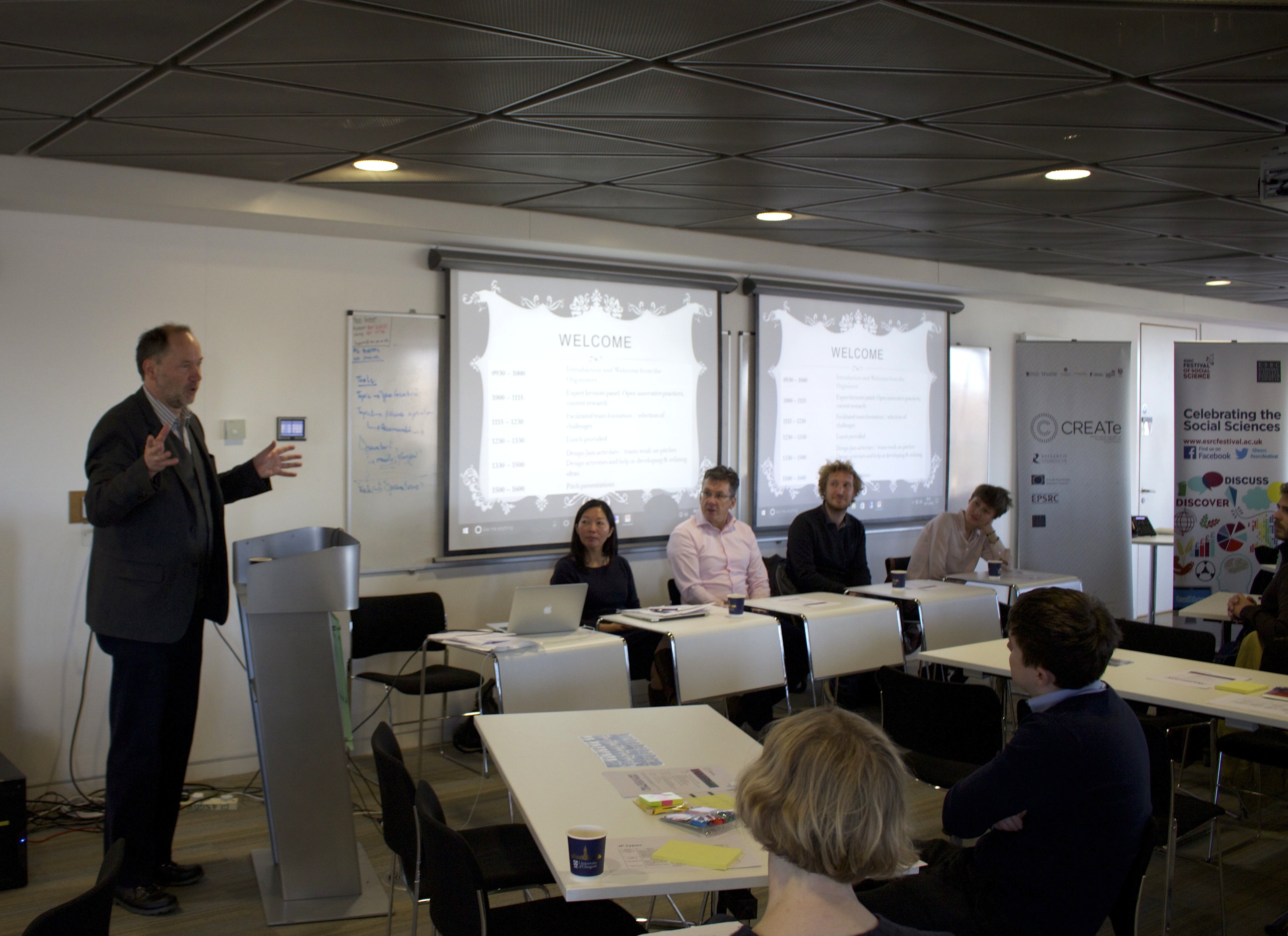 This business model design competition was an opportunity to explore how open and shared intellectual property might help firms to generate and capture value. A panel of 5 international research experts on open and collaborative innovation presented findings to 45 registered participants who came from business start-ups, policy, and the wider public. The organisers then set participants the challenge of devising business models based on specific IP configurations (for example when the innovator does not own the input, as in the case of open source software or hardware). At the close of the day, groups were given 8 minutes to pitch their business models, and a panel of judges decided a winner and runner-up.
The fun and competitive Design Jam format offered an opportunity for rapid, hands-on learning. Participants were encouraged to experiment with new ideas and propose radical solutions. In addition to knowledge about IP management and law, participants benefitted from trying out design-led thinking through a series of guided activities throughout the competition.
You can find out more on the event resource page.
Seen and Heard
‌A Web of Shadows
As part of last week's ESRC Festival of Social Sciences – and with the support of our partner organisations SASO and Vox Liminis, the Scottish Centre for Crime and Justice Research ran a somewhat unusual public event at St George's Tron Church on Thursday.
The event drew on the work of a European research network that I had the privilege to lead between 2012 and 2016: The COST Action on Offender Supervision in Europe. The network existed to find new ways to study the emergence and significance of what we term 'mass supervision'. We argue that both social science and public debate have become preoccupied with 'mass incarceration', but have (mostly) failed to notice how forms of punishment in the community have proliferated, diversified and intensified in recent decades. A similar pattern exists across many Western countries, but the following infographic illustrates (hopefully in a dramatic way) the situation in Scotland: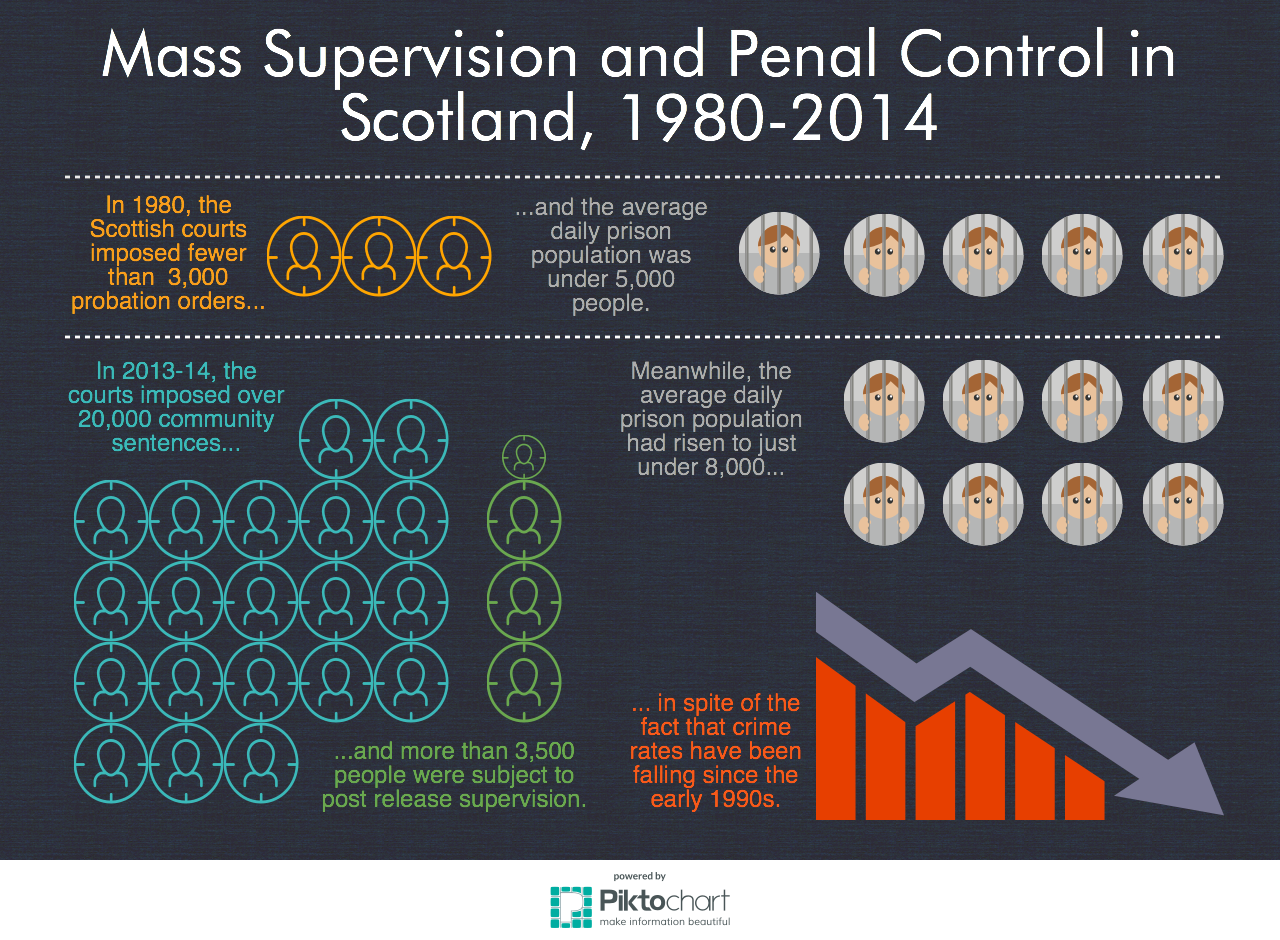 Thursday's event was focused not on these sorts of numbers, but rather on the lived experience of 'mass supervision' – both for those who deliver it and for those on the receiving end of it. In the COST network, two of our working groups had developed pilot studies using visual methods to capture these experiences. In the 'Supervisible' project, we asked supervisees in England, Germany and Scotland to take pictures that reflected and represented their experiences. In the 'Visualising Practice' pilot, we asked probation officers or social workers to do likewise.
On Thursday, an exhibition of about 60 (of about 700) pictures was curated and installed by the artist Carolyne Kardia. You can access some of these images (and a booklet about the exhibition) here: http://www.offendersupervision.eu/supervisible. We hope that the images succeed in making supervision visible in new and challenging ways that might unsettle the tendency to regard community sanctions and measures (like probation, community service or parole) as non-punitive in their effects.
Not content with making supervision visible, we also worked with Vox Liminis to make it audible. Back in February, Vox organised a workshop led by Louis Abbott (of Scottish indie band Admiral Fallow) in which supervisees, supervisors, criminologists and a few others worked together to write songs in response to some of the pictures from the exhibition, and drawing on our own experiences of supervision. Louis has recently recorded an EP including beautiful versions of 4 of these songs which can be streamed or downloaded here: https://voxliminis.bandcamp.com/. All 12 songs from workshop (in a much more rough and ready form!) and an audio documentary about the process can be found here: http://www.offendersupervision.eu/supervisible
Louis and Donna Maciocia performed 6 of the songs live on Thursday night. That performance, set alongside the exhibition and my sharing of some of the commentary on the photos from those who created them, succeeded, I think, in challenging an audience of about 100 people to see, hear -- and feel – some of mass supervision's impacts and effects. Both the photographs and the songs reveal the complexity and ambiguity of supervision as (1) a form and site of constraint (which can nonetheless sometimes be welcome); as (2) an experience of time lost or suspended or re-ordered (for better or worse); as (3) invoking a sense of waste and loss; as (4) a visitation of judgment or misrecognition; and as (5) an opportunity for growth or an incubator of hope. Some of these themes are summed up in one of the songs in this way:
Tick by tick and line by line
You weave yours and I'll weave mine
A web of shadows, a silk-spun tomb
A windowless room: Windowless room.
[The lead writer of that song, a man now subject to life-long supervision, had considered using a different and more hopeful last line 'Or my cocoon: Or my cocoon?' before settling on the ending above.]
I hope this brief account of the event does enough to stimulate your curiosity and to tempt you to view the images and listen to the songs. If you'd like to know more or to offer a response, please email me at Fergus.McNeill@glasgow.ac.uk.