The Importance of Food to Scottish Cultural Heritage, and Beyond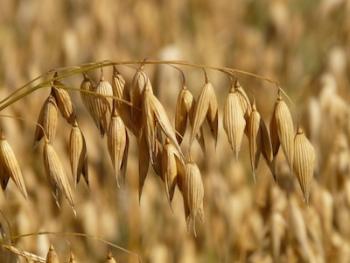 Food is integral to our daily lives. Whether it's a sandwich eaten quickly at your desk, a carefully planned out meal to share with family, or a convenient snack grabbed on the go, we all need food to fuel and sustain us. In the face of rising living costs, climate change, and their influence on our food systems, questions surrounding food are becoming increasingly important. The way we think about food is shifting, as we need to adjust our food production and eating habits to suit the changing world around us.
But food has always been important, and it brings together a number of seemingly disparate threads. Food is a vital component of health, storytelling, cultural identity, sustainability, and our understanding of our heritage. In the past, it was far more likely that people would produce at least some of their own food from the land around them, whereas now most of us rely on shopping in supermarkets for ingredients sourced internationally. That is not to say that our relationship with food was easier in the past. Issues with famine, climate, and scarcity were experienced throughout history, and the quality and amount of food available has always been tied to socioeconomics. But because debates around food are so longstanding, research into the history of food can be a valuable resource for understanding how we might go forward. Turning to Scotland's culinary heritage can help us examine our relationship with food in Scotland at present, and in the future.
How can research into Scottish food benefit the food industry?
Over the next few months, this Catalyst will take the subject of food and asks how rigorous academic research into food can benefit the wider food and tourism industry within Scotland. We will question the representation of Scottish food, both in history and the present day, and how that influences wider areas including sustainability, tourism, and health.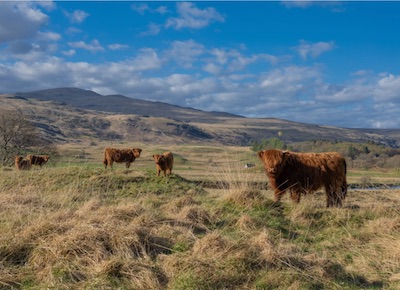 Interdisciplinary Collaboration
Looking to connect researchers across academic fields with Scottish food providers, heritage organisations and others in the food industry, the Catalyst will identify the key challenges in this area with a view to facilitating new research relationships that improve the quality and authenticity of Scottish food culture and its representation to the public.
Researchers across the arts, including Lindsay Middleton (English Literature and History), Dr. Manon Mathias (French), Dr Aonghas Maccoinich (Celtic and Gaelic) and Professor Murray Pittock (English Literature) will bring their expertise of how food, storytelling and ideologies are intertwined in their fields in the past and present, across Scotland and beyond. Our experts in business and entrepreneurship, Professor Niall Mackenzie (Entrepreneurship and Business History) and Professor John Crawford (Strategy and Technology Management), will share their knowledge of the economic power of food and food production systems, while Professor Emilie Combet-Aspray (Human Nutrition) provides vital insight into how representations of diet alter health systems. The key themes of health, sustainability, and history run through all this work, so bringing these researchers into dialogue sets the scene for new interdisciplinary collaborations.
Cultural and Culinary Production
The non-academic partners involved in the Catalyst so far represent the diverse areas which can benefit from research into Scottish food. From the representation of food in heritage properties at the National Trust for Scotland to the benefits of food to Outer Hebrides Tourism and the wider Scottish tourism industry, represented by Food and Drink Scotland. Food production, heritage and sustainability come together in the work being done by Scotland the Bread, while expert on the whisky industry Rachel McCormack lends her knowledge on the current status of Scottish food culture and its international relationships. The potential for further knowledge exchange collaborations is strengthened by involvement from Interface, and the Catalyst will bring these parties together to identify where research into food can have a wider impact on society.
What does Food Mean to You?
If the theme of this Catalyst resonates with you, we want to hear from you. Whether you're a Scottish food producer, tourism organisation, researcher, or beyond, we want to know how you interact with the rich subject of food in Scotland. Given that food is a vital component of all of our lives, we want to embrace its full potential within Scotland to transform attitudes and authentically connect with our cultural identity. Get in touch by emailing fraser.rowan@glasgow.ac.uk
---
First published: 31 May 2022