Professor Dauvit Broun elected Fellow of the British Academy
Issued: Tue, 01 Aug 2017 12:58:00 BST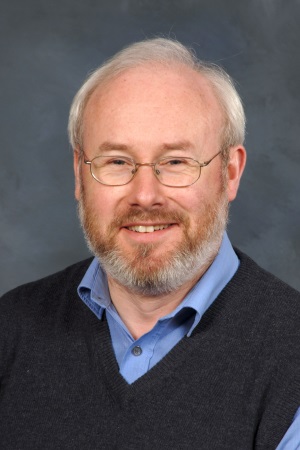 Fellows of the British Academy represent the very best of humanities and social sciences research, in the UK and globally. This year's new Fellows are experts in subjects ranging from feminist theory to the economic development of Africa; medieval history to Indian philosophy and face perception.
Professor Roibeard Ó Maolalaigh, Vice Principal and Head of the College of Arts, paid tribute to Professor Broun: "This honour is richly deserved by Professor Dauvit ('Davie') Broun. The British Academy recognises the inspirational work he has carried out over many years to building up Scottish History and Scottish Studies here at the University of Glasgow.
"Davie is a very modest man but the importance of his contribution cannot and should not be overstated. As a leading Scottish historian he has made world-leading transformational contributions to History and Digital Humanities. He follows in the footsteps of Professor John Butt and Professor Nigel Leask - in the fields of Music and English Literature respectively - in being elected to the British Academy from the University's College of Arts."
Professor Broun added: "I am delighted that research in medieval Scottish history has been recognised by scholars at the highest level working in medieval studies in the UK. My entire career has been at the University of Glasgow. This is, therefore, above all, a direct testimony of the quality of the stimulation and support I have received here, working with outstanding colleagues and students in the Centre for Scottish and Celtic Studies, and in a series of AHRC-funded collaborative projects. I am delighted by this recognition of the University of Glasgow's world-class environment for teaching and research in Scottish and Celtic studies, and in Arts and Humanities more generally."
The British Academy's newest cohort of Fellows also reflects the growing diversity of research in the UK. The proportion of women elected to the Fellowship has doubled in the last five years. This year, 38% of the new Fellows are women, exceeding the 24% share of female Professors in UK universities, according to HESA data.
The 42 UK Fellows of the British Academy also span a wide geographic range, elected from 23 institutions. Twenty overseas scholars, known as Corresponding Fellows, were elected from overseas universities in Uganda, the US, France, Germany, Austria, and the Netherlands.
The election also marked the start of Professor Sir David Cannadine's four-year term as President of the British Academy, as he takes over from Lord (Nicholas) Stern of Brentford, who has held the post since 2013.
Lord Stern, outgoing President of the British Academy, said: "The UK's research and innovation sector is one of our nation's greatest assets, and its diversity and openness is a strength that makes us a world-leader in research. This year's cohort of leading Fellows is a strong illustration. Our Academy is doing increasingly well at bringing the humanities and social sciences where they should be, at the centre of public life and discussion.
The new President of the British Academy, Professor Sir David Cannadine said: "At a time when institutions are distrusted and derided, and expertise is mocked and scorned, the British Academy stands for truth, reason, evidence-based learning, intellectual distinction, academic expertise, and quality and power of mind. In a world where parochialism, nativism, nationalism, xenophobia and populism seem in too many places to be on the march, it is our job to provide light and learning and hope. This is by no means an easy task, but I am looking forward to it, and eager to be getting on with it."
---
Media enquiries: liz.buie@glasgow.ac.uk / 0141 330 2702