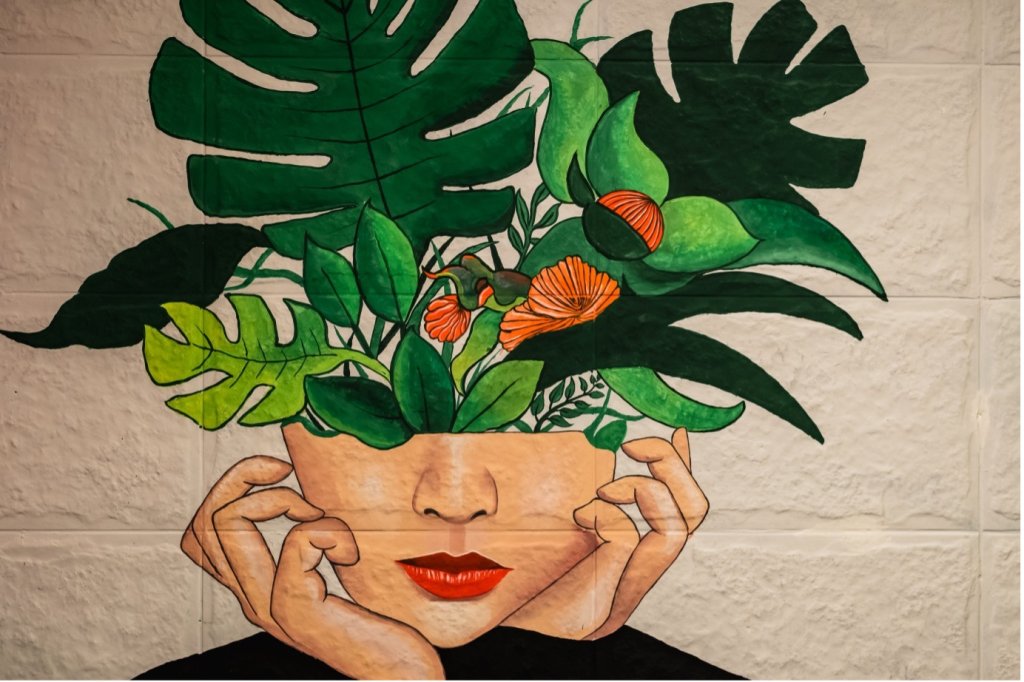 GLASGOW CLIMATE SISTERS – Local Women of the World at COP26
Local Women of the World is an exhibition of creative art works made by a group of inspiring women from marginalised and diverse communities, showcasing their opinions about climate issues.
Presented as part of The Dear Green Bothy and Being Human Festival, in collaboration with Women's Environmental Network.
Marking Glasgow's hosting of the 26th United Nations Climate Change Conference – COP26 – in November 2021, The Dear Green Bothy is a programme of free public events and activities demonstrating the vital role played by the arts and humanities in understanding and addressing climate emergency.
The Dear Green Bothy and the College of Arts at the University of Glasgow are the hosts for Being Human Festival's Glasgow COP26 Festival Hub.
Being Human is the UK's only national festival of the humanities. A celebration of humanities research through public engagement, it is led by the School of Advanced Study at the University of London, the UK's national centre for the pursuit, support and promotion of research in the humanities. The festival works in partnership with the Arts and Humanities Research Council and the British Academy to support humanities public engagement across the UK.
Mentors – Local Women of the World at COP26
The Local Women of the World participants and The Dear Green Bothy would like to thank our mentors, students from the University of Glasgow, for all of their efforts and contributions to the project!
Chrisilia Philiastides
Zhanna Kugotova
Marsha Burke
SunHa Ahn
Paula Nino Uribe
Ailbhe Harrison
Bérénice Berlan
Mariana P. Zurita
Eadan McSweeney
Rosie Bowyer