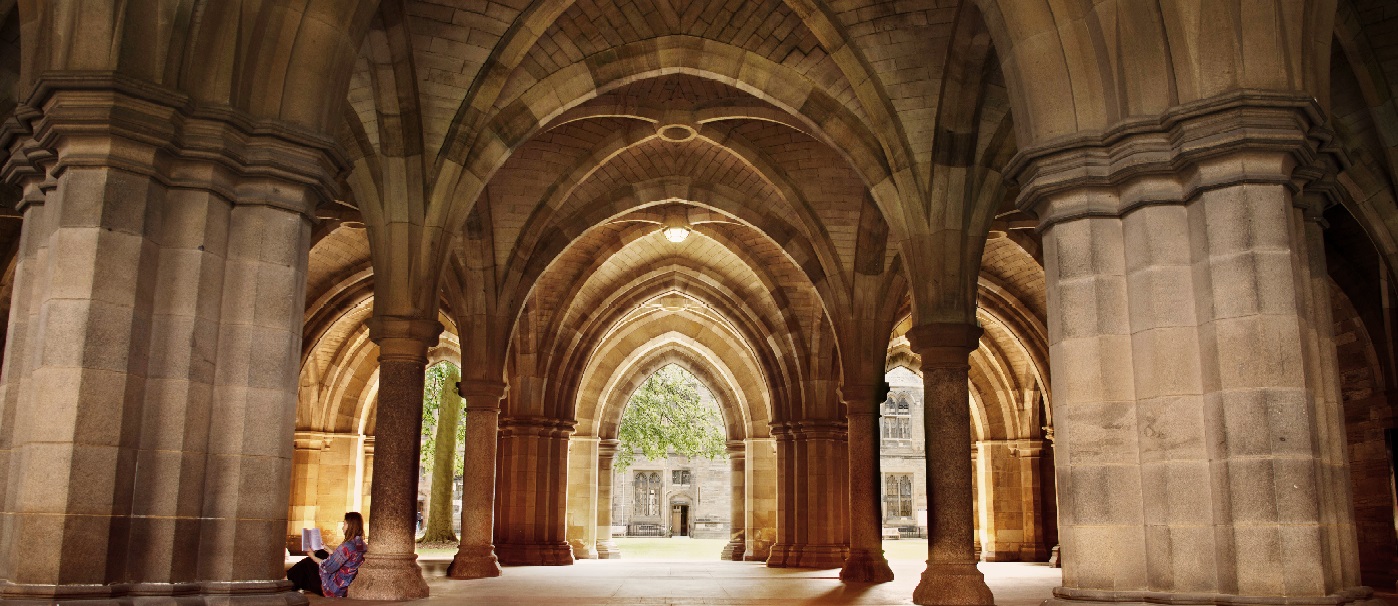 Retired Staff Association
The Retired Staff Association (RSA), launched in 2008 and exists for the benefit of all retired Glasgow University Staff. It aims to provide entertaining talks, visits and other activities, as suggested by members. Due to the generosity of the Ferguson Bequest, there is no membership fee. Our activities are increasingly organised in collaboration with the Glasgow University Ladies Club.
The continued success of the RSA depends on the active involvement of members. Please get in touch and let us know what activities you think should be sponsored by the Association, if you have any comments or suggestions and particularly if you would be willing to be involved with the organisation of the Association.
Do you have friends and neighbours who are retired staff of the University, or their spouses? Please let us know and we can add the names to our list.
Join Us
You can use the form below to register to join the Retired Staff Association.
Once the Development and Alumni Office have received your completed form, you will be put in touch directly with John Coggins, Retired Staff Association Convener. A record will also be created for you on the Development and Alumni Office database.
Benefits of joining the association include:
Members receive Avenue, the University of Glasgow magazine for alumni and friends, and invitations to University events such as Commemoration Day and the annual Christmas Dinner in the Bute Hall.
Members are entitled to a 10% discount on purchases in the University Shop.
We will use the details you provide to:
Keep you informed of Association news and events.
Tell you about the benefits of being part of the Retired Staff Association, including discounts and services
Manage your interaction with the University, thank you for your support and the tell you how your support has made a difference
If you provide a telephone number, we may use this to contact you for fundraising purposes, though we will always write to you first to ensure you are happy to be called.
Please read the Development & Alumni Office Privacy Notice to find out more about the use, management and retention of your data.
As a member of our university community you can manage your preferences including your communications preferences at any time. To do this visit Manage My Preferences.
To ensure you receive communications that are relevant to your area, you can update your details at anytime.
If you have any questions about the type of communications we send, please email alumni@gla.ac.uk, and we'll be happy to help.
Contact Us
Retired Staff Association Convener: Professor John Coggins OBE FRSE FSB
For more information about the RSA, contact John Coggins at John.Coggins@glasgow.ac.uk and 0141 942 5082.
If you would like to know more about alumni activities at the University of Glasgow, please contact the Development and Alumni Office at alumni@glasgow.ac.uk and 0141 330 3631.
Upcoming Events
Christmas Lunch
Arranged at Ross Priory on Monday 18th December 2023.
A coach will pick up mmbers from Milngavie (Park Rd. bus stop) at 10.30am and depart Gilmorehill (University Avenue, opposite the Boyd Orr Building) at 11.00am.
Ticket price: £30
The coach will depart at 3:30pm and arrive at Gilmorehill at 4:30pm and Milngavie at 5:00pm.
Contact Josie Beeley (josie.beeley@glasgow.ac.uk or 07860149079) to reserve a place and for further information.
"Darwinian Medicine: What an understanding of evolutionary processes and our evolutionary past can tell us about diseases and our responses to them"
Thursday 22 February 2024, 10.30am
Professor Roger Downie, University of Glasgow
Professor Roger Downie is an Honorary Senior Lecturer in the School of Biodiversity, One Health and Veterinary Medicine at the University of Glasgow.
If you have any questions about RSA events please contact: alumni@glasgow.ac.uk
Past Event Recordings
"Dinosaurs: Thinking about the development of real paleoscience alongside the weird stories we tell about prehistoric life in books and on film."
Dr. Will Tattersdill, University of Glasgow
Dr Will Tattersdill is a Senior Lecturer in Literature and Contemporary Fantasy Cultures at the University of Glasgow.
Click here to watch a recording of this talk.
"Delivering Climate Neutral Districts - a sustainable vision for organisations and communities."
Dr. Roddy Yarr, University of Strathclyde
Climate change is an issue for the whole of society and one that brings with it significant challenges. This presentation describes an innovative vision that uses a 'whole systems' approach to develop climate projects that will develop 100% renewable heat, power, transport, adaptation and wellbeing solutions that are socially inclusive and involve local communities. The solutions identified aim to directly engage with and solve the challenges faced in becoming climate neutral at scale and at speed. The projects are multi stakeholder and collaborative and present a coherent way to tackle this societal challenge in a way that not only thinks about the infrastructure changes needed but also consider the need for social justice.
Dr Roddy Yarr is Executive Lead for Sustainability at Strathclyde University and responsible for the development and delivery of climate change and social responsibility initiatives that address the University's response to net zero and sustainability issues across the whole University. Roddy also advises the Sustainable Glasgow Partnership Group and is on the board of Climate Ready Clyde and the Clyde Climate Forest Programme Group. He also leads the Clyde Mission 'Net Zero' Group that is seeking to decarbonise the Clyde Corridor. He is an external advisor on the Scottish Parliament's Sustainability Board.
Click here to see the slides from this talk.
"Nanotechnology: From Transistors to Healthcare & Quantum Technology"
Professor Douglas Paul, Professor of Semiconductor Devices, University of Glasgow
Nanotechnology is now a technology used in many items that are around the home and used in everyday life. This talk will present some of the present areas of nanotechnology and in particular quantum technologies that are being researched to help improve communications and the internet, to improve the resilience of navigation and through magnetic imaging of the brain aid the understanding and treatment of dementia. The potential impacts to society will be discussed along with the timescales for the technologies to become available. The talk will also highlight many of the companies working in Scotland and the UK that are delivering nanotechnology products to users around the globe.
Click here to watch a recording of this talk.
"Mapping Myths: Captain Cook and his explorations in search of the fantastic Great Southern Continent"
Vanessa Collingridge, Author and Broadcaster.
Captain James Cook is widely regarded as one of the most brilliant scientific navigators in the history of exploration. Between 1768 and 1779, he sailed a distance equivalent to travelling to the moon, charting around a third of the map of the world we know today. His primary goal was to go in search of Terra Australis Incognita - the mythical Great Southern Continent. Instead, he found a shocking, frozen wasteland - now called the Antarctic - and radically transformed the West's understanding of the nature of the world.
Click here to watch a recording of this talk.
"St Andrew's Clinics for Children: Founded at UofG 30 years ago and still going strong?"
Professor John Briggs Emeritus, Professor of Geography University of Glasgow.
STACC was established in 1992 by staff at the University of Glasgow with the mission of supporting clinics in sub-Saharan Africa to deliver primary health care to children in some of the poorest parts of the continent. Over the years since 1992, over 1.6 million African children have received treatments due to the generosity of its donors and supporters, and it has been able to support the work of clinics in Ghana, Kenya Nigeria, Sierra Leone, Tanzania and Uganda.
Link to web site: https://www.standrewsclinics.org.uk/
Click here to watch a recording of this talk.
"Improving the economic and environmental sustainability of a Scottish Hill Farm"
This talk from Dr John Holland, Upland Ecologist at Scotland's Rural University College, looks at how SRUC is trying to improve both the economic and environmental sustainability of their hill farm at Kirkton and Auchtertyre, near Crianlarich, which is essential for its survival as a working farm and research centre.
This has been achieved through the implementation of a range of applied research, the use of new technology, changes in the management of both the land and livestock (including agri-environmental management, woodland expansion, and improved grassland management) and through diversification.
The research and demonstration carried out at Kirkton and Auchtertyre will help inform land managers across the Scottish uplands on how to improve the sustainability of their hill farms.
Click here to watch a recording of this talk.
Supplementary Links
Using Zoom
Here are some of our top tips for using Zoom, to get the most out of your virtual RSA events.
Joining a meeting
To join a meeting, click the unique link under the relevant event bio on the RSA web page, or click the link for the relevant event in your RSA email. When you join you will enter a virtual waiting room, and RSA Convener, Professor John Coggins, or a member of the UofG Alumni Engagement Team, will admit you to the meeting.
Using breakout rooms
Breakout rooms allow Zoom hosts to place participants in virtual 'rooms'. We use this feature to give the Convener and our guest speakers time to get set-up before the talk begins, and to allow RSA members to chat amongst themselves, like you would at an in-person event. When you are invited to join a breakout room, please accept the invitation as soon as possible to ensure the smooth running of the event.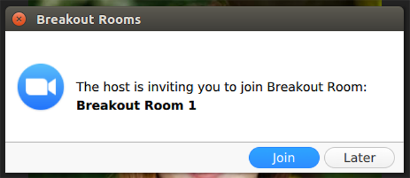 Muting and unmuting yourself
Press the microphone symbol in the bottom left of your screen to mute and unmute yourself. If the microphone has a red line through it you are muted, and no one in the meeting can hear you. If the microphone doesn't have a line through it, you are not muted, and other participants can hear you. Your camera can be controlled in the same way. If the video camera icon has a red line through it, your camera is off and participants can't see you, if the video camera doesn't have a line through it your camera is on and other participants can see you.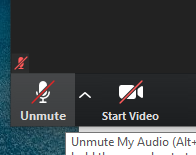 Clubs
A number of University Clubs are open to retired staff:
Staff Angling Club
Staff Bowls Club
Chess Club
Staff Cricket Club
Golf Club
Staff Tennis Club
As well as RSA events, there are other activities and events organised by the following:
Dept of Adult and Continuing Education
Catholic Chaplaincy
Interfaith Chaplaincy
Acting as a simulated patient to train future doctors. Contact Alna Robb (alna.robb@clinmed.glasgow.ac.uk or 0141 330 8046)
Music in the University
Dept of Theatre, Film and Television Studies
The Sport and Recreation Service offer favourable rates. Contact Grant Reilly (grant.reilly@admin.glasgow.ac.uk or 0141 330 2017)
See also the University Events List - includes public lectures