Professor Satnam Virdee
Professor of Sociology (Sociology)
telephone: 01413305355
email: Satnam.Virdee@glasgow.ac.uk
https://orcid.org/0000-0001-8995-0827
Research interests
Satnam Virdee is Professor of Sociology and Founding Director of the University of Glasgow's Centre for Research on Racism, Ethnicity and Nationalism (CRREN). Educated at the Universities of Westminster, Brunel and Warwick, Professor Virdee was a researcher at the Policy Studies Institute in London, and then Lecturer in Sociology at the University of Strathclyde before joining the University of Glasgow in 2001.
A historical and political sociologist with substantive research interests in racism, class and social movements as well as theories and histories of the making of the modern world, Professor Virdee is the author of 6 books (2 sole-authored and 4 co-authored) and more than 60 articles and essays. In 2016, he was a visiting scholar at the Havens Centre for Social Justice, University of Wisconsin-Madison, USA where he gave a series of lectures on 'Race, Class and the Making of Postcolonial Britain'. In 2018, he delivered The Sociological Review Annual Lecture and was also elected Fellow of the Academy of Social Sciences (FAcSS).
Professor Virdee is currently co-editor of the book series Racism, Resistance and Social Change published by Manchester University Press (with Professor John Solomos and Dr. Aaron Winter), see here for further information.

To find out more about his work and the approach that undergirds it, please read this interview with artist Jagdish Patel for Media Diversified.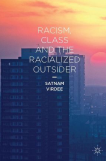 Virdee, S. (2014) Racism, Class and the Racialized Outsider. Palgrave Macmillan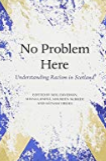 Davidson, N., Liinpää, M., McBride, M. and Virdee, S. (Eds.) (2018) No Problem Here: Racism in Scotland. Luath Press: Edinburgh. ISBN 9781912147304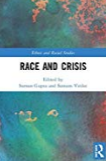 Gupta, S. and Virdee, S. (Eds.) (2018) Race and Crisis. Routledge. ISBN 9781138393707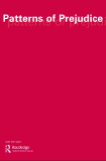 McGeever, B. and Virdee, S. (Eds) (2017) Antisemitism and Socialist Strategy in Europe 1880-1917 Patterns of Prejudice 51: 3-4: 221-373.
Publications
Selected publications
All publications
Grants
2015-2017: Racism and Political Mobilisation: Learning from History and Thinking Internationally, ESRC Seminar Series, (with G. Bhattacharyya and A. Winter).
2014-2017: Location Dynamics, Owner Occupation and Ethnicity in Scotland, Economic and Social Research Council (ESRC) (with G. Price and A. Smith).
2013-2017: Understanding the Dynamics of Ethnic Identity and Inequality (CoDE), Economic and Social Research Council (ESRC) Centres Competition (with J. Nazroo and others)
2004-2006: Racism and Nationalism in Scotland and England, Economic and Social Research Council (ESRC) (with T. Modood).
2001-2003: Networks of Civic Organisations in Britain, Economic and Social Research Council (ESRC) (with M. Diani).
1998-2000: Everyday Racism in School Life, Economic and Social Research Council (ESRC).
1997-1998: Racism and Anti-racism in the Workplace, European Foundation for the Improvement of Living and Working Conditions (EFILWC).
1994-1996: British Asian Self-employment: the interaction of culture and economics, Economic and Social Research Council (ESRC) (with T. Modood).
1990-1992: Race and Class: participation and representation of racialized minority workers in British trade unions, Commission for Racial Equality (CRE).
Supervision
I have supervised 10 PhD students to completion including:
Christopher Kyriakides (ESRC studentship, 2005)
Kirsteen Paton (ESRC studentship, 2010)
Teresa Piacentini (ESRC studentship, 2011)
Carin Runciman (ESRC studentship, 2012)
Brendan McGeever (AHRC studentship, 2014)
Khauthar Ismail (Malaysian Government scholarship, 2016)
Elisabeth Badenhoop (ESRC studentship, 2016)
Mengxi Pang (China Scholarship Council, 2017)
Maureen McBride (ESRC studentship, 2017)
Minna Liinpaa (ESRC studentship, 2018)
Currently, I am supervising 7 PhD students including:
Francesca Minelli (University of Glasgow scholarship, 2014- )
Paul Goldie (University of Glasgow scholarship, 2014- )
Ashli Mullen (ESRC studentship, 2015- )
Scarlet Harris (ESRC studentship, 2016- )
Helge Peterson (ESRC studentship, 2017- )
Smina Akhtar (self-funded, 2018- )
Madilyn Cancro (self-funded, 2019- )
Teaching
I teach two UG honours classes on Class and the Making of Modern Britain and "Freedom Now": A historical sociology of black liberation in the USA, 1954-1979 and a PGT course on Racism and Modernity.
Additional information
Editorial Board
2018 to present: The Sociological Review.
2015 to present: Whiteness and Education.
2009 to present: Ethnic and Racial Studies.
R1002 Level 10, Sociology, Adam Smith Building, Glasgow G12 8RT,