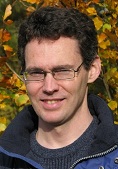 College of Social Sciences, School of Social & Political Sciences, Adam Smith Building,
Dr Neil Munro
Senior Lecturer in Chinese Politics (Politics)
Neil Munro holds a BA (combined honours) in Chinese and Russian (Queensland, 1990) and a PhD in public policy from University of Strathclyde (2004). He has a comparative interest in participation in governance in post-communist societies, and has published on a wide range of themes ranging from acceptance of bureaucratic norms through national identity, regime legitimacy and social cohesion. His current research focuses on these and other issues in relation to social and environmental policies in China.
Current
ESRC, 'Rising Powers: Unequal Powers, Authoritarian Powers, Unstable Powers', with Stephen White (PI), Jane Duckett, and Ian McAllister, £577,174 (FEC).
Completed
ESRC, 'Performance evaluations, trust and utilization of health care in China: understanding relationships between attitudes and health-related behaviour', with Jane Duckett (PI), Kate Hunt (MRC) and Matt Sutton (Manchester). £508,678 (FEC)
Europe-Aid EU-China Environmental Governance Programme, 'Public participation of environmental governance in the Jiaxing model and its applicability in Zhejiang province,' with Center of Environmental Education and Communications of Zhejiang Province, European Foundation for Social Quality, University of Leeds, Zhejiang University and Zhejiang Gongshan University. 420,000 Euros.
Grant from the Carnegie Trust for Universities in Scotland, £1,830, for a project entitled Lessons for Reform Drawn by the Chinese from the Soviet Collapse. Results published in Munro (2008).
Undergraduate Teaching
Chinese Politics
Chinese Environmental Politics
Postgraduate Teaching
China's International Politics
Environmental Policies and Problems in China
China's Century of Conflict 1842-1949
Public Engagement
Presenter, International workshop on "International experience of public participation in environmental protection and local practice in Zhejiang Province", Hangzhou and Jiaxing, China, 31 October to 1 November, 2013.
Presenter, China's Health Reforms after Four Years: Public Evaluations Workshop, Peking University, Beijing, China, 16 September 2013.
Keynote speech, "Violence towards healthcare professionals: an assessment of causes, frequency, prevention and solutions", University of Chicago Center, Beijing, 17-18 Septemberi 2013.
Europe-China Research and Advice Network (ECRAN) Short Paper "Patterns of China-Russia Cooperation in Multilateral Forums," January 2012.
Briefing paper for Scottish Government for on Human Rights in China, November 2011 (with J. Duckett)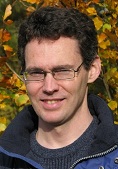 College of Social Sciences, School of Social & Political Sciences, Adam Smith Building,