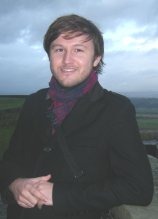 Department of Politics, Adam Smith Building,
Dr Carl Knight
Lecturer in Political Theory (Politics)
Honorary Senior Research Fellow (Social Sciences Administration)
Biography
Carl holds a BA (First Class Honours with Distinction, 2002) and an MA (Distinction, 2003) from the University of York and a PhD (2006) from the University of Manchester. He has been Lecturer in Political Theory at the University of Glasgow since January 2015. Prior to this he was a British Academy Postdoctoral Fellow also at Glasgow.
Carl's research interests are in political theory and ethics, with a particular focus on distributive justice. His publications include Luck Egalitarianism (single-authored monograph, Edinburgh University Press, 2009), Responsibility and Distributive Justice (co-edited with Zofia Stemplowska, Oxford University Press, 2011), and over twenty peer-reviewed articles. He is currently completing a book on luck and fairness.
Research Interests
distributive justice
equality
responsibility
global justice
medical ethics
climate change ethics
methodology in moral and political theory
Justice and Reciprocity: Adam Smith Research Foundation Seedcorn Funding held May 2007 with monetary value of £1,000 (co-investigator with Simon McKenzie and Paul Graham).
Distributive Justice and Responsibility: British Academy Small Research Grant held June 2007-July 2008 with monetary value of £7,447 (principal investigator, Zofia Stemplowska was co-investigator).
Global Distributive Justice: British Academy Postdoctoral Fellowship held January 2011-December 2013 with monetary value of £232,557.
I will consider PhD proposals within most areas of political theory. My current PhD students (lead supervisor) are:
Alex Faurot - 'Post-fascism, Fascism, and Their Effects on Immigrants' (co-supervisor Dr Craig Smith)
Luke Armstrong - 'Autonomy in Political Liberalism' (co-supervisor Dr Ben Colburn)
Wanpat Youngmevittaya - 'Neutrality, State, and Religion' (co-supervisor Dr Myrto Tsakatika)
I was also PhD supervisor for Andreas Albertsen, Assistant Professor in Political Science at Aarhus University, for the duration of his visit to Glasgow from February-June 2013.
In addition, I regularly supervise undergraduate and taught postgraduate dissertations.
Undergraduate
Politics 2A: History of Political Thought
Honours: Egalitarianism and its Critics
Honours: Global Distributive Justice
Other roles
I lead the Political Theory Group at the University of Glasgow, which meets several times per semester to discuss the latest research from group members and visiting researchers.
I am a member of the editorial advisory group for the journal Res Publica.
I am also a member of the Glasgow End of Life Studies Group.

I am Exchange Officer (incoming) for Politics.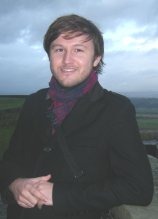 Department of Politics, Adam Smith Building,