Centre-Periphery Relations in Flux: National Politics in the Soviet Borderlands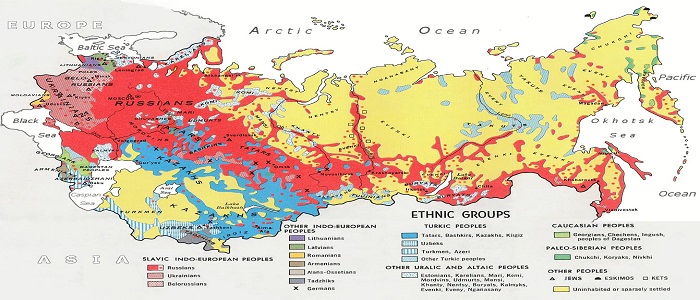 Researcher: Dr Michael Loader, Leverhulme Early Career Fellow and LKAS Fellow, Central and East European Studies
Bio: Michael Loader received his PhD in the History of the Soviet Union from King's College London in 2015 with a thesis entitled 'The Thaw in Soviet Latvia: National Politics 1953-1959'. He has held Postdoctoral Fellowships at the Higher School of Economics in Moscow and the Institute of Russian and Eurasian Studies at Uppsala University. He is currently a Leverhulme Trust Early Career Fellow at the Department of Central and East European Studies at the University of Glasgow and is also the Assistant Editor of the Journal of Baltic Studies. His research interests include the workings of the Soviet Communist Party, nationality politics, centre-periphery relations and the Soviet Baltic. His publications have appeared in Europe-Asia Studies, Nationalities Papers, the Slavonic and East European Review and the Journal of Baltic Studies.
PI/Mentor: Professor David Smith, Central and East European Studies
Dates of project: March 2020 – February 2023
Total funding cost/budget value: £365,362
Abstract: This project examines the radical shifts in centre-periphery relations in the post war USSR under Soviet leaders Joseph Stalin (1944-1953) and Nikita Khrushchev (1953-1964). The project takes an unprecedentedly wide, and for the first time a comparative approach, to re-examining Centre (Moscow)-periphery relations and the nationalities question from the perspective of both Moscow and the non-Russian Soviet Republics with a unique and exceptional source base. This project will utilise never-before-seen archival documents declassified in December 2018 from the highest levels of the Soviet Communist Party to tackle the perennial question: why did the centre-periphery relationship remain an intractable problem?
Upcoming events:
Conference of Political Historians of the Post-War Soviet Union
Wednesday 8 – Friday 10 June 2022
This conference is the first ever gathering of its kind, bringing together the world's leading scholars in Soviet political history to the University of Glasgow. Twenty-three speakers will present their cutting-edge research on the political history of the USSR. Several papers address aspects of how Soviet politics is connected to Russia's War on Ukraine. The aim is to form a research network, foster collaboration, and discuss ways of promoting entry into the field. All experience levels are represented including PhD students, early career scholars and distinguished professors.
Students and staff are very welcome to attend and ask questions during the discussions. There is very limited audience seating: Please email Michael.Loader@glasgow.ac.uk to register to attend (note the panels you want to attend/conference days).