LightTouch: Low-cost, rapid oil and gas prospecting technology
The future of the world's energy supply is a global concern, as the demands of a growing population rise and the ability to locate precious oil and gas resources becomes increasingly difficult.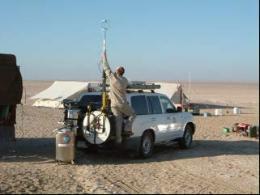 Our researchers have made a fundamental contribution with the development of LightTouchTM – a Shell proprietary ultrasensitive, technologically advanced gas sensing survey method.
In fourteen years of cooperation with Shell, we have delivered multi-million dollar savings and improved the delivery of efficient survey data, substantially decreasing the economic impact associated with unsuccessful drilling.
Related research
---
First published: 3 December 2013