Academic Unit of Anaesthesia, Pain & Critical Care
Academic Unit of Anaesthesia, Pain & Critical Care
‌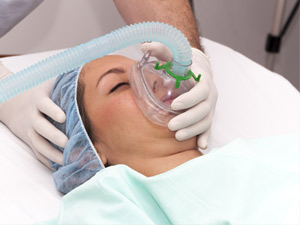 The Chair of Anaesthetics was originally founded in 1965 by Ordinance 154. It was renamed Anaesthesia by Resolution 102 in 1973. It was repealed and replaced with the Chair of Anaesthesia, Pain and Critical Care in 2007.
Alexander Clarkson Forrester was a graduate of the University and the first Professor of Anaesthetics from 1967 to 1972. Ronald Alexander Millar was Professor of Anaesthesia from 1972 to 1976. Professor Sir Donald Campbell (1930-2004) held the Chair of Anaesthesia from 1976 to 1992. He was Dean of the Medical Faculty from 1987 to 1992. Professor Gavin Kenny was the Professor of Anaesthesia from 1996–2007. Professor John Kinsella is the present Chair holder appointed in October 2007.

The Academic Unit of Anaesthesia has changed dramatically over the last few years. This is in response to the changing undergraduate curriculum and the evolution of postgraduate training. As the department expands, so do its associated opportunities:
---
Postgraduate Research Degree Applications
After discussions with your proposed Supervisor, applications should be submitted using the University of Glasgow Online Application System. Please select the following subject title: Clinical and Surgical Sciences. Further information on PGR Clinical and Surgical Sciences can be found here.