IFEA congress is coming to the UK for the first time - Glasgow 2024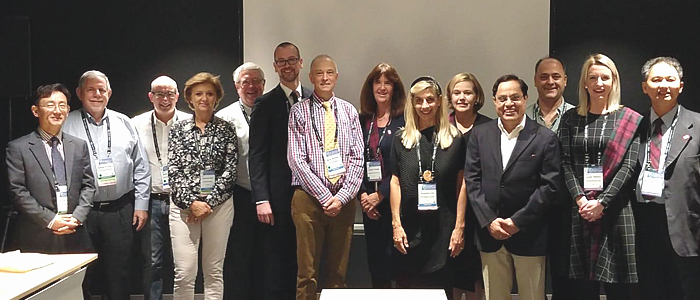 During this year's International Federation of Endodontic Associations (IFEA) World Endodontic Congress in Seoul, South Korea, 4-7 October, a team representing the British Endodontic Society (BES) led by Dr Will McLean, presented and won its bid to host IFEA 2024 in the UK for the first time in the congress's history.
IFEA's World Endodontic Congress is held every two years and is hosted by different national endodontic associations each time. As an organisation, IFEA brings together endodontic associations from across the world to share fellowship and education. It currently has 41 member countries and over 61 countries were represented by the delegates in Seoul this year.
"We are delighted to have been successful in our bid" explained Dr Will McLean, Honorary Treasurer of the BES and Organising Committee Chair. "Glasgow is a beautiful city, highly accessible, and offers every resource we need for a successful congress. The Scottish Events Campus as a venue will be a great home for the Congress.
"The committee and the BES are committed to delivering an enlightening and inspirational congress. We plan to embrace technology, showcase the best of endodontics and inspire early career and seasoned clinicians alike" said Dr McLean.
---
First published: 5 November 2018