Dental Dazzlers Return to Glasgow Science Centre
Published: 16 November 2015
On a rainy Saturday afternoon, a group of BDS students joined staff at Glasgow Science Centre for a day of dental fun.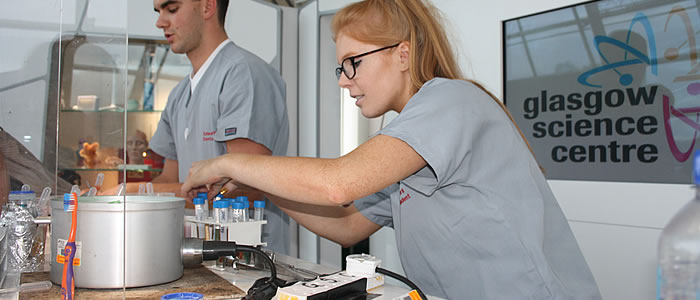 Children (and their parents!) were invited to do some Tooth Training where they could dress as a dentist, perform a dental examination on Dino, apply fluoride varnish and place fissure sealants on model teeth. Upstairs in the Live Lab, our students conducted experiments with members of the public to find out What Killed the Tooth, with a line-up of food and drink culprits. Then boys, girls, mums, dads and carers were taken on a Sensory Journey to a Healthy Mouth, with sight, sound and ghastly smells. Over 100 children interacted with us on the day, and it was as much fun for us as it was for the public.
Three groups of BDS students were selected by a panel of judges (including Dr Laura McNamara, Science Education Coordinator, Glasgow Science Centre) to develop their Oral health Improvement Projects into interactive activities and present them to the public at Glasgow Science Centre.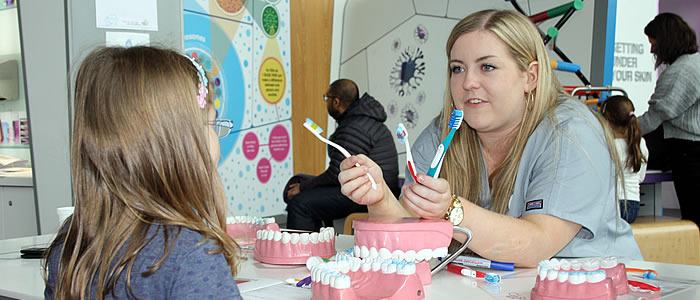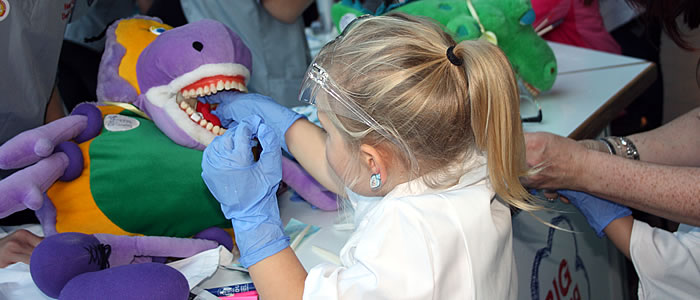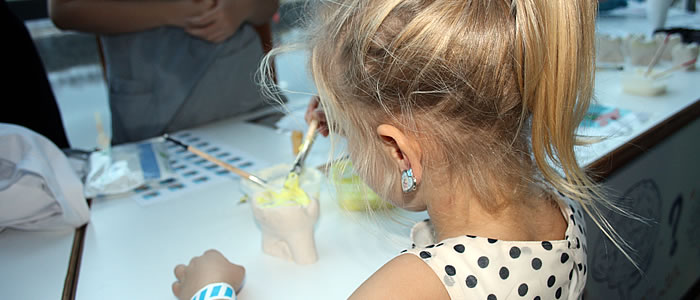 ---
First published: 16 November 2015