About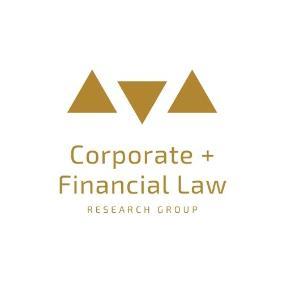 Find out more about our activities and group members on our introductory video.
The Research Group on Corporate and Financial Law creates a space for substantial research in the School of Law focusing on company law, corporate finance, corporate governance, corporate social responsibility, and financial regulation. It comprises around 15 Glasgow University academics and doctoral researchers from diverse international backgrounds. Members of the Research Group are recognized internationally for their research and regularly contribute to leading journals and other publications. This research informs our teaching, which spans a range of undergraduate/honours options as well as a dedicated master's programme in Corporate and Financial Law (LLM). The Research Group is led by Professor Iain MacNeil.
Research methodology within the group spans doctrinal, historical, empirical, comparative, and law & economics. The facilitation of collaborative and interdisciplinary research both within and beyond the group is a key focus. Current research projects overlap with the Legal Theory and International Law Research Groups at Glasgow and encompass collaborators in Europe, China, Canada, and Australia. Sustainable finance represents a common interest across the group and a focus for emerging projects.
We aim to engage effectively beyond the academic community in developing and disseminating our research. Recent external engagement has focused on sustainable finance, the role of stakeholders in corporate decision-making and enforcement strategies in financial law. Please follow us on social media to find regular updates on our activities and events.
https://twitter.com/UofGLaw_CFL
https://www.linkedin.com/company/cfl-university-of-glasgow/?viewAsMember=true