Sarah Craig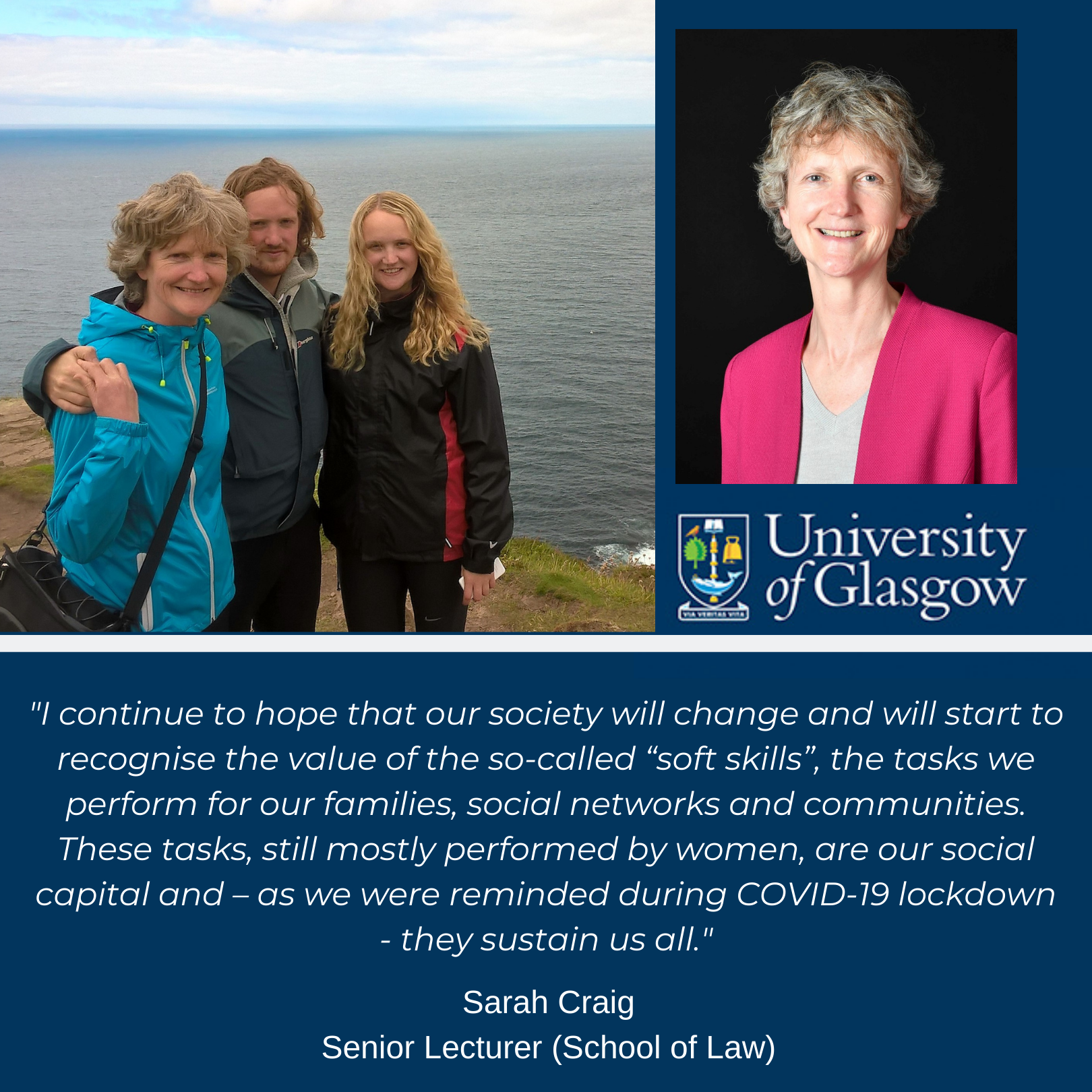 Two landmark opportunities stand out in my working life. The first was being employed by Castlemilk Law Centre back in 1988, when Castlemilk had the only community law centre in Scotland, working primarily in housing, social security, employment, and debt. The second was starting work at University of Glasgow Law School, after completing my LLM. In between, casework at the Ethnic Minorities Law Centre and at McClure Collins in Glasgow's Govanhill sparked an interest in immigration and asylum law. With the encouragement of Noreen Burrows and through collaborations with other UofG colleagues, including Maria Fletcher and Kay Goodall, migration and refugee law has both fascinated and frustrated me ever since.
Getting the chance to work in both academia and legal practice has been fantastic, but there have been challenges too. When law centres were starting out, parts of the legal profession were sceptical, and as a newly qualified solicitor, I felt under pressure not to put a foot wrong. Later, as an immigration practitioner, working in a field with a reputation for variable or even incompetent advice, that pressure was on again. My training in a solid city-centre legal practice fortified me in the early years, and as time passed, my own experience and the support of colleagues also gave me confidence, but it was not easy to relax.
University life presented a different kind of challenge. This is a legal life too, but not as practitioners know it, and it meant adapting again, this time to teaching in more generalist areas than I had come across in practice, and to that familiar struggle between teaching and research.
My eldest child turned thirty this year, which means that my whole working life has been a balancing act between work and family. I could not have made it on my own. At home, I have benefitted from the support of a great partner, fantastically long-suffering children, and close family. At work, being able – at times - to job-share and to work part-time alongside some wonderful colleagues has enabled me to keep going at work and at home. Hopefully, I have not dropped too many spinning plates.
I continue to hope that our society will change and will start to recognise the value of the so-called "soft skills", the tasks we perform for our families, social networks and communities. These tasks, still mostly performed by women, are our social capital and – as we were reminded during COVID-19 lockdown - they sustain us all. Perhaps this will be a moment when we not only realise that none of us can make it on our own, but also act on that realisation.