Jordanna Blockley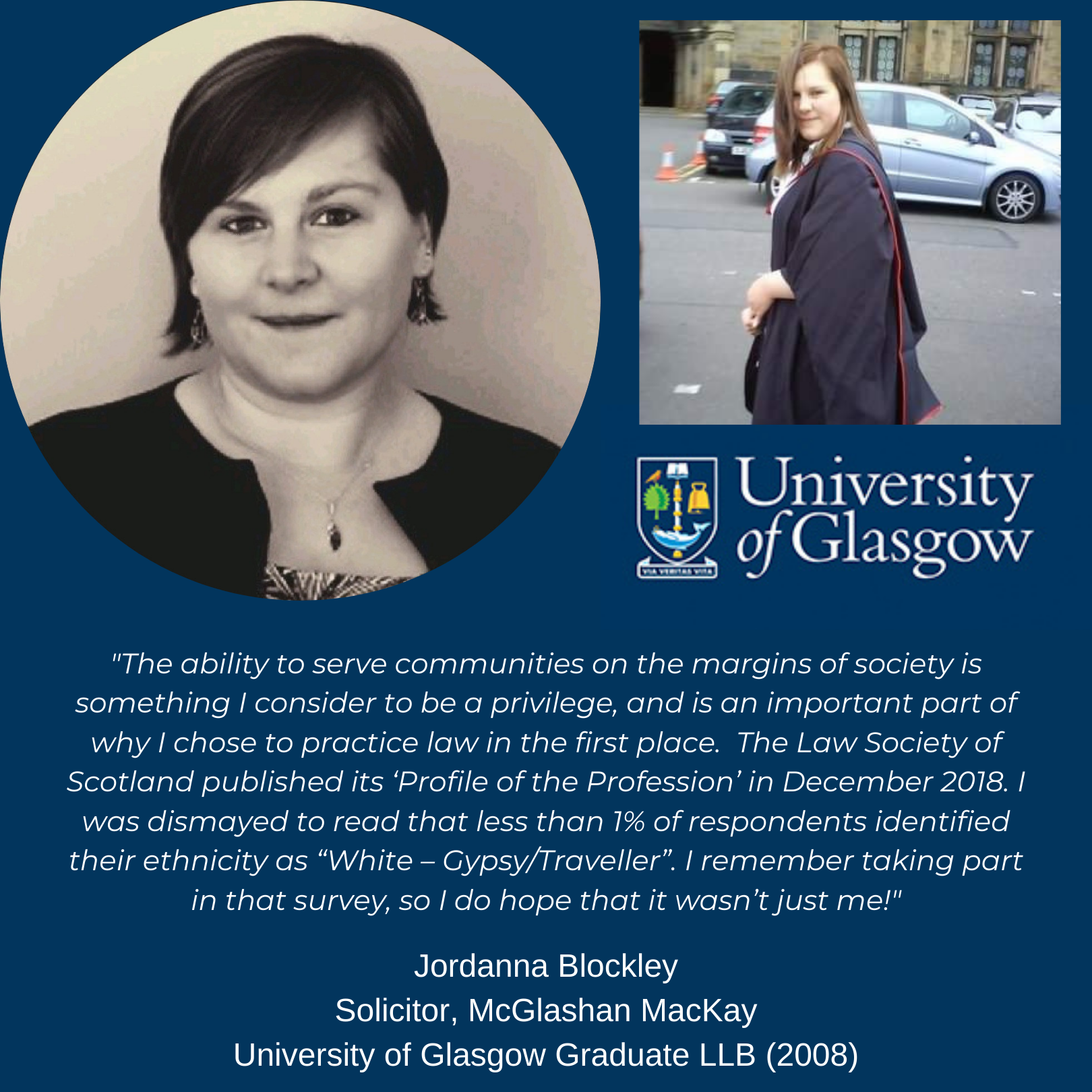 My family owned and operated a travelling fairground when I was young. This had been a way of life for us for generations. We would "start out" around Easter, and we would be on the move until October, when we would return to Glasgow and "come in for the winter." I went to nine different schools, on rotation, every year.
One of the things that is quite often overlooked about fairground life is the amount of behind the scenes preparation that goes into it. I watched my mum arrange our entry to fairs; connections to local council water and electricity supply; access to local schools for my education; public liability insurance; safety testing; and bookkeeping. I learned a lot from watching her.
My family stopped travelling when I was 11, just in time for me to go to secondary school with no interruptions. We stayed in Glasgow's east-end, on a yard with other travellers.
At that age I was becoming uncomfortably aware of unequal power structures in society, and a reluctance of people at the lower end of the socioeconomic scale to enforce their rights, either out of a lack of support, or out of ignorance of what those rights were. I knew then what I wanted to do. I applied to the University of Glasgow to study law.
I had the time of my life at university, but it wasn't without its challenges. There wasn't one other traveller on my course. I enjoyed meeting new people with different points of view, even though I did feel isolated at times. In terms of the overall course, I recall very little critique of the ways in which law can impact different groups of people. I remember feeling frustrated at the proliferation of male writers, theorists and viewpoints on the curriculum. It almost felt that any discussion of feminist legal theory was considered a niche interest rather than an essential component of how the law impacts on the lives of half the population.
I graduated in 2008 – straight into a recession. I was the first person in my family to graduate from university. It took me five years to find a traineeship and I frequently thought of just packing it all in. In hindsight, I'm glad that I kept at it. I now practice asylum and immigration law in Glasgow, and I'm passionate about what I do. The ability to serve communities on the margins of society is something I consider to be a privilege, and is an important part of why I chose to practice law in the first place.
The Law Society of Scotland published its 'Profile of the Profession' in December 2018. I was dismayed to read that less than 1% of respondents identified their ethnicity as "White – Gypsy/Traveller". I remember taking part in that survey, so I do hope that it wasn't just me!
I am heartened by reading all of the experiences of the women taking part in the 100 Voices for 100 Years project. My greatest hope is that in the next 100 years the makeup of the legal profession will diversify further to more closely reflect the communities we serve.