Janeen Carruthers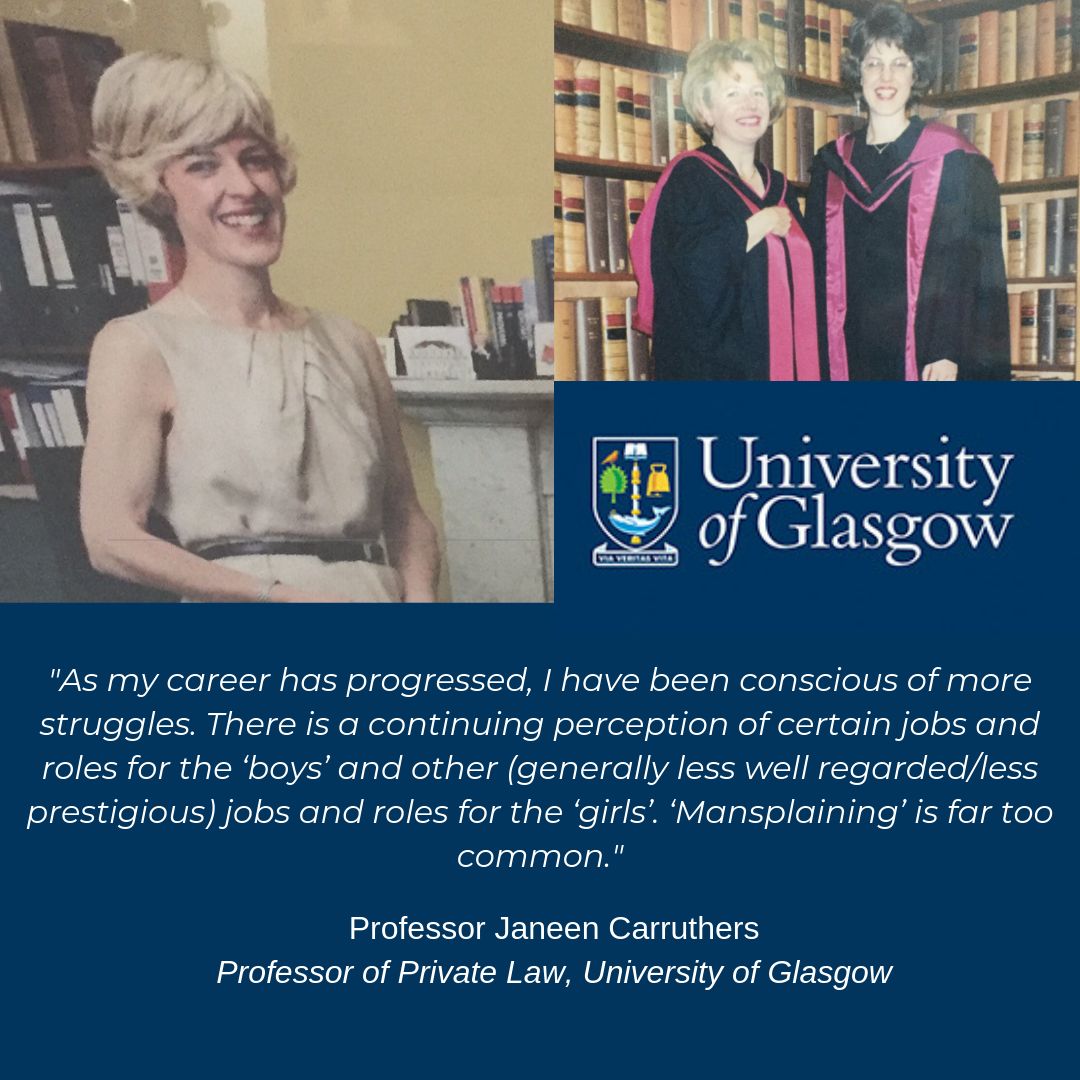 Professor Carruthers joined the School of Law in 1999 as a Lecturer in Private Law, having previously worked as a Solicitor in private practice with Maclay, Murray & Spens, Solicitors. She graduated from the University of Glasgow LL.B. (Hons) (1994), Dip.L.P. (1995), and following a period of part-time study, Ph.D. (2002). Professor Carruthers was appointed to a Chair in Private Law in 2010.
Career highlights
Completing my Ph.D. in International Private Law after a period of part-time study in conjunction with working full-time, for nearly four years in legal practice (as a trainee solicitor and then as an assistant solicitor in the Private Client department of Maclay, Murrray & Spens, Solicitors) and then, for the last lap, as a Lecturer in Private Law. Undertaking part-time postgraduate research while working full-time was a very demanding experience and required more grit and determination than probably I realised when I first set out on that path.
Publishing my first book – The Transfer of Property in the Conflict of Laws (Oxford University Press) – in 2005.
Being promoted to a personal Chair in Private Law in 2010.
I have had immeasurable pleasure, reward and fun from my working partnership with Professor Elizabeth Crawford. Professor Crawford taught me as an undergraduate student in 1992-93 and it has been a joy and privilege to learn from her and to work with her in the successive stages of my career. Being invited by Professor Crawford to work on the second and subsequent editions of her book, International Private Law, was an honour and I have derived immense enjoyment, satisfaction and intellectual stimulation from our collaboration in teaching, research and writing.
What did your legal education at the University of Glasgow give you?
It opened up to me, through superb, engaging teaching, an area of law which fascinated me as a young student and which has continued to fascinate me ever since. It also gave me a deep affection for the very stones of Gilmorehill.
What struggles have you faced as a female in your profession?
I was educated at an all-girls school, where the central message was, 'with the right blend of ability and aptitude, hard work and determination, humour and humility, anything is possible, everything is do-able'. That was a wonderful environment in which to learn and grow, for it established a foundational belief that whatever career path one followed, one could – and should – aspire to succeed in it.
Being a product of early 1990s university education, I don't honestly think that I suffered any prejudice, as a student or young lawyer, on account of my sex. However, as my career has progressed, I have been conscious of more struggles. There is a continuing perception of certain jobs and roles for the 'boys' and other (generally less well regarded/less prestigious) jobs and roles for the 'girls'. 'Mansplaining' is far too common. I have been subject to more "Miss Triggs' moments" than I'd care to recount: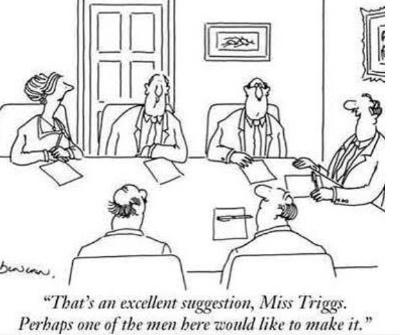 What progress have you seen being made throughout your career?
The change in the male:female ratio in 1st year law students is marked as between 1990, when I started as a law student in Glasgow, and 2018, when I stepped up to teach the law of Delict to the first year LL.B. cohort. Likewise, the male:female ratio among the academic staff has shifted quite markedly.
What progress do you think will be made/would you like to see in the next 100 years for women in law?
There is not yet equality (in terms of equal representation) at the more senior levels of the legal profession, whether in professional practice, at the Bar, on the Bench or in academia. I would like to think that in far fewer than 100 years there will be equal male and female representation!
How can men support women in their profession?
Quit the mansplaining!