Gillian Cloney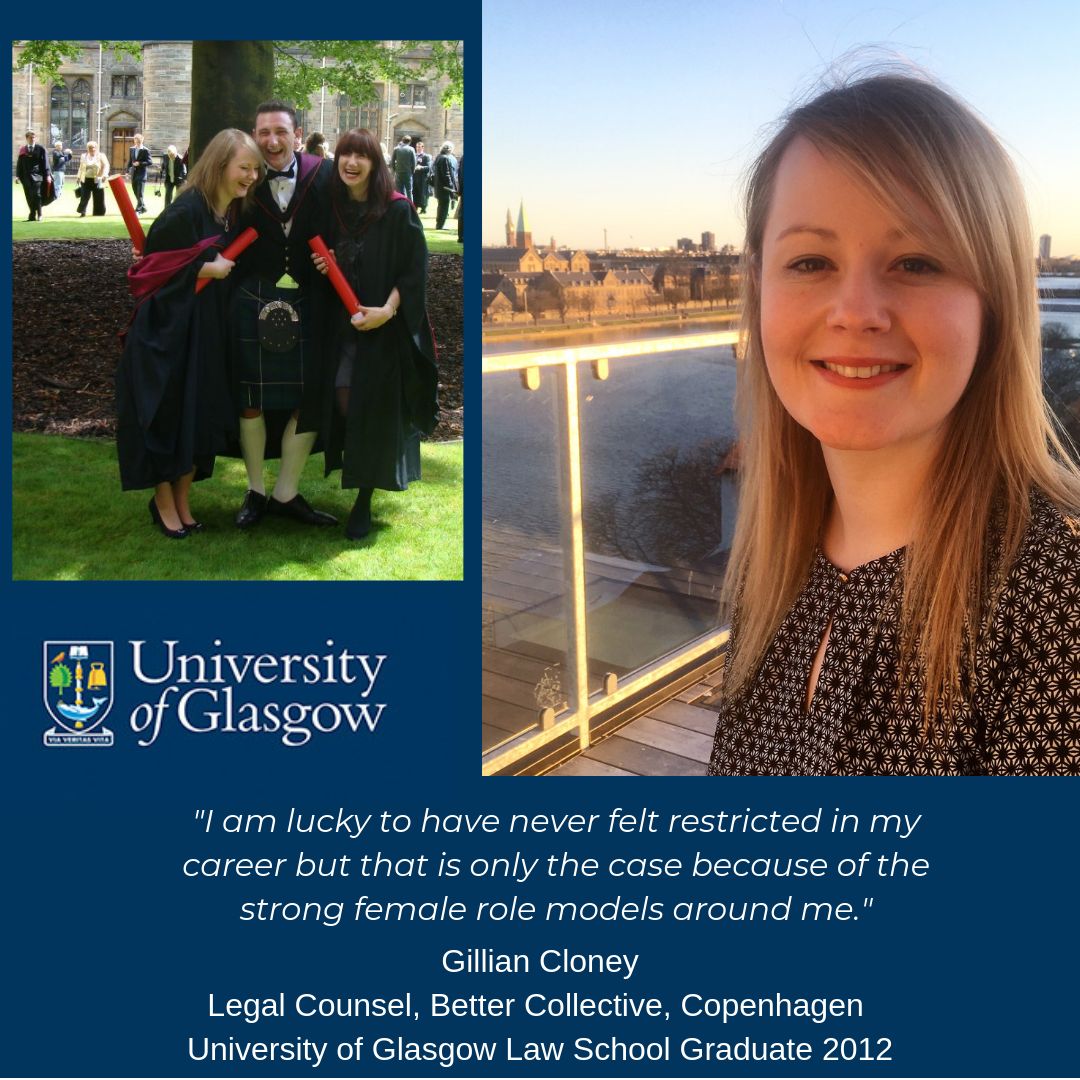 I graduated in 2012 from the University of Glasgow and went on to complete my Diploma in Professional Legal Practice in 2013. The highlight of my LLB was, without a doubt, my ERASMUS year at the University of Copenhagen. The experience of living in another country taught me a lot about myself and I loved meeting and studying with future lawyers from all over the world.
I started my traineeship at a leading Scottish law firm. Shortly after starting as a trainee, my firm went through a merger and I found myself working for a large global law firm. After completing my two year traineeship, I qualified into the firm's Edinburgh Corporate team, primarily focusing on Financial Services work. While I loved living and working in Edinburgh, I always wanted the opportunity to work in another European city. To that end, three and a half years after qualifying as a Solicitor and eight years after I left Copenhagen as an ERASMUS student, I decided to take the plunge and move to back to Copenhagen with my other half.
After taking a couple of months out to unpack boxes and build lots of flat-pack furniture, I have recently started a new role as in-house Legal Counsel at a Danish technology company. My new role is very different to being in a large private practice Corporate team - not least because I now cycle to the office!
Throughout my career, I have had the opportunity to work alongside some exceptionally intelligent and strong women that I look up to. As a result, I have always felt inspired and can honestly say I have never felt held back as a young woman in the legal profession. However, I think it is important not to take the progress that has been made so far for granted. I am lucky to have never felt restricted in my career but that is only the case because of the strong female role models around me, and I hope to repay the favour one day in the future.
I am proud to be a woman in law because I am in very good company.