Emma Flood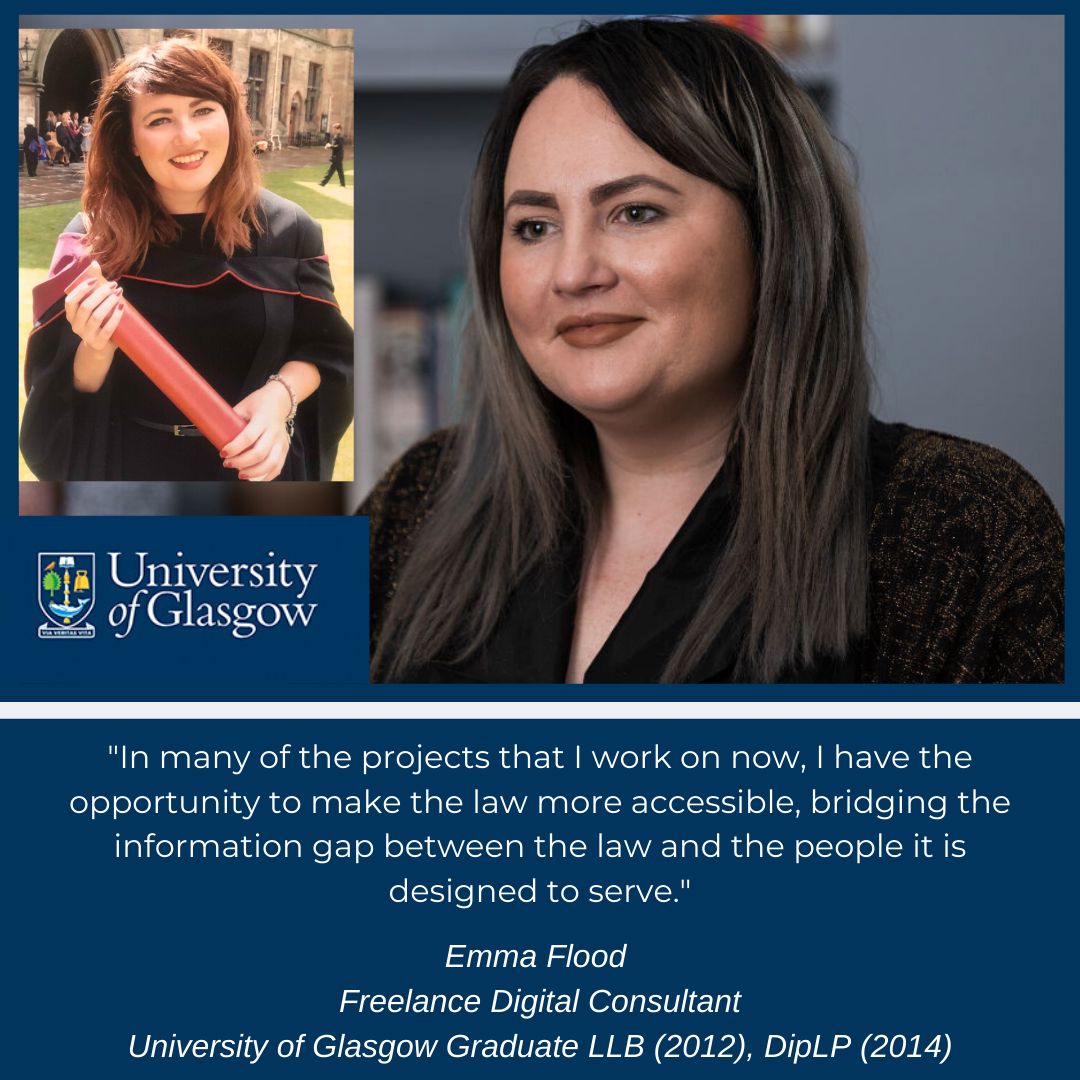 I graduated from the University of Glasgow 2012 and subsequently obtained my Diploma in Professional Legal Practice. Despite having a passion for the law, I found my skills were better suited to helping law firms, legal publications, and legal organisations to achieve their technology and creative project goals.
I began working as a freelance writer for consumer advice site 'Unlock the Law' during my Diploma year, but was then taken on to manage the project. As Editor-in-chief of Unlock the Law I wrote daily news stories covering legal topics of interest to consumers. and also edited legal guides that were designed to generate business for local law firms. At this stage, I began to see the information monopoly that lawyers had over the law and how providing basic information about legal rights could benefit both lawyers and the public.
In many of the projects that I work on now, I have the opportunity to make the law more accessible, bridging the information gap between the law and the people it is designed to serve. From helping large commercial firms to rebrand and reorganise their online presence, to creating an online platform for Scottish Legal CPD, there are very few areas of law I haven't written about or types of firm I haven't worked with. Working on these kinds of projects allows me to create valuable resources that support people needing legal help, and often to address specifically women's issues. I also have the opportunity to work with other women in law with a shared passion for equality and an interest in using their legal skills creatively.
In 2018, I made the decision to leave employment to go out on my own. While this was daunting at first, the professional and emotional support I have received from other women in the legal sector has been inspiring. I have a strong network of passionate, dedicated women with shared values - and that makes me proud to be a woman in law.