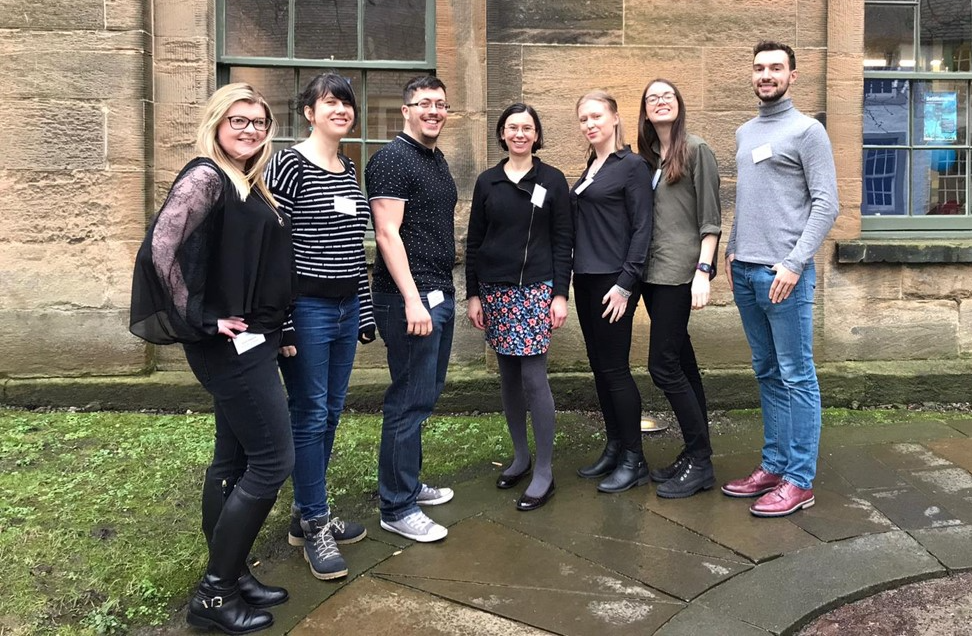 The MacLeod Lab Group examine the fundamental differences between naïve and memory T cells and investigate the interactions between immune cells and local stromal cells following viral infection.
Meet the Team
Our People
Research Associate

Dr Julie Worrell's research project is focused on stromal immune cell cross-talk in the influenza virus infected lung.
Research Assistant

Dr Kerrie Hargrave's project aims to investigate the role of antigen presentation in the generation and function of lung memory T cells following influenza virus infection.
Technician (Immunology)

Tom Purnell is a technician in the MacLeod Lab who is responsible for managing the lab's animals and supporting large in vivo experiments. Tom is an iii Technician Champion, part of the University's Technicians' Commitment.
PhD student

Victoria Bolton is a PhD student whose project links the lab with Dr Richard Burchmore's group. Her research aims to improve our understanding of the factors that determine quiescence in Leishmania.
PhD Student

Lotus is a final year PhD student. She is investigating cytokine producing Influenza-specific memory T cells with a focus on polyfunctional T cells. She is also part of the Institute's Eco Group, which works to reduce waste and carbon emissions.
Dr Jessica Roberts

PhD Student

Jessica is undertaking her PhD through the EPSRC-SFI Centre for Doctoral Training in Engineered Tissues for Discovery, Industry and Medicine, alongside her role as a clinical research fellow in Plastic & Reconstructive Surgery. Her project aims to immunobioengineer stable, reconstructive biomaterial constructs capable of inducing enhanced immune tolerance at sites of reconstructive implantation.
Mr David Todd

PhD student

David is a first year PhD student investigating NK cell memory in response to Nippostrongylus brasiliensis.
Past Members
Our People
PhD Student

George Finney is a final year PhD student in the lab. His project is to investigate the molecules that regulate long-term changes to lung immune and stromal cells following influenza virus infection.
Industry Placement Student

Euan Brennan is a student from the University of York studying Biology and is undertaking an Industry placement year within the MacLeod lab. His project investigates the location of professional and non-professional APCs in the IAV infected lung over time.
Latest News
2022
In October Kerrie and Juile's publication, Antigen presenting cells: Professionals, amateurs, and spectators in the 'long game' of lung immunity was published in the International Journal of Biochemistry and Cell Biology. This review examines the role of antigen presenting cells in shaping long term lung immunity.
Julie was awarded the Wellcome Institutional Strategic Support Fund (ISSF) Award to 'perform pilot ChIP‑seq experiments using lung stromal cells.'
Julie recently presented work at the British Association of Lung Research (BALR) Summer Meeting in Liverpool (Sept) and at the British Thoracic Society Winter Meeting in London (Nov). Where Dr Worrell was the recipient of the BALR Future Leader Award for her invited oral presentation!
In October we welcomed David Todd to the lab as he begins his PhD
Megan was involved in Science Saturday at Largo Library: presentation of our 'Make your own vaccine' public engagement activity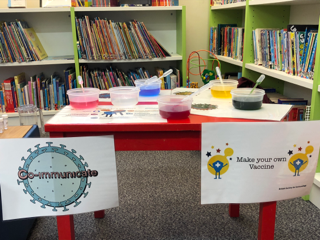 In May Tom attended the inaugural University of Glasgow's Technicians Conference, in which he was involved in the organising and excuting of. This was a great success.
2021
In November the lab enjoyed a successful and productive in person few days, when attending the annual BSI Congress in Edinburgh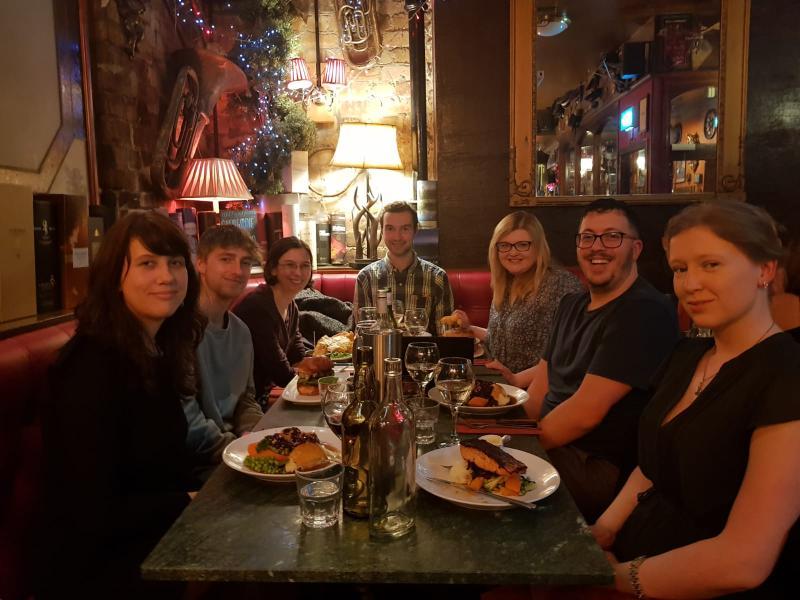 Dr Julie Worrell was highly commended in the British Association for Lung Research (BALR) category at the British Thoracic Society Early Career Investigator Awards finals on 24 November 2021.

Held during the BTS Annual Winter Meeting, the national UK respiratory medicine conference, the six BALR finalists were selected from 100s of abstracts submitted and presented their work to a panel of judges.

Dr Worrell was named as runner up for her presentation 'Reinfection with influenza A virus leads to rapid changes in immunomodulatory molecules and inflammatory subtypes of lung fibroblasts and epithelial cells'.

https://www.brit-thoracic.org.uk/news/2021/btsbalrblf-early-career-investigator-awards-2021/

Julie Worrell won best selected abstract talk at the recent (Oct 11th) BSI Neuro/stromal meeting in London.

George Finney's talk at the College of Medical, Veterinary and Life Sciences Day in February 2021 won best talk

Congratulations to Julie Worrell who has been awarded Seedcorn Funding from the Rosetrees Trust

George Finney's poster at the Frontiers in Comparative Immunology Series: T Cell Biology conference, hosted by the BSI and CVIG, won runner up poster prize!

A new review article from our group 'Stromal-immune cell crosstalk fundamentally alters the lung microenvironment following tissue insult' has been published in Immunology

George Finney was selected to receive a Keystone Symposia scholarship to attend the Viral Immunity: Basic Mechanisms and Therapeutic Applications conference at Keystone, Colorado in January 2022.

Congratulations to Aaron Chirambo and Cecilia Cheng our 2020 Master students who are moving on to a PhD at the University of Liverpool and a Masters- entry research position at BeiGene in Shanghai respectively.

Julie Worrell received a high-ranking abstract award from the British Thoracic Society. Julie will present her work (online) at the BTS Winter 2020 Annual Meeting. The abstract can be viewed here: http://dx.doi.org/10.1136/thorax-2020-BTSabstracts.39 It will be presented in the session 'Understanding lung infection: back to basics' on 17 February at 2pm.

Victoria Bolton's video on Leishmaniasis won second place in the science communication category of the Biochemical Society: https://biochemistry.org/science-communication-prize-winners/.
2020
Victoria Bolton joined the team at the Covid-19 Emergency testing centre at the Lighthouse Laboratory in Glasgow to support the effort to ramp up Covid-19- testing.

Julie Worrell presented her work (online) at the Influenza Update Meeting 2020 (IUM 2020). Julie gave a short talk titled 'Functional profiling and visualization of stromal cell dynamics in the influenza virus infected lung'.

Megan MacLeod and Simon Milling's PhD student Slater Clay published research from his PhD project in Mucosal Immunology in May 2020.
George Finney's talk at the Centre for Immunobiology 'stay' day in August 2020 won first prize.
Megan MacLeod introduced Maria Yazdanbakhsh, Professor of Cellular Immunology at the University of Leiden, at the Delphine Parrott Memorial speaker in September as part of the British Society for Immunology online seminar series.
2019
Lotus Westerhof's paper in The European Journal of Immunology on cytokine production by memory T cells was one of the 10 per cent most downloaded papers between Jan 2018 and Dec 2019