Dr Megan MacLeod
telephone: 0141 330 8150
email: Megan.Macleod@glasgow.ac.uk
https://orcid.org/0000-0003-1843-8580
Biography
I graduated from the University of Glasgow with a BSc in Immunology in 2001 and the University of Edinburgh with a PhD in immunology in 2005. My PhD, completed in Prof David Gray's lab, focussed on the requirement for costimulation in the generation and re-activation of memory CD4 T cells.
I continued to work on memory CD4 T cells during my postdoc with Pippa Marrack and John Kappler at National Jewish Health in Denver, CO, USA. I joined the University of Glasgow in 2012 with a Career Development Research Fellowship from Arthritis Research UK to study the induction of tolerance in memory CD4 T cells. I became a lecturer in 2017 continuing my research into the fundamental differences between naïve and memory T cells.
Research interests
My expertise lies in immunological memory: understanding how past infections and inflammatory insults affect subsequent immune responses. Immune memory cells are generated following primary immune responses and can provide superior immune protection. But memory cells can also be responsible for damage to the host, for example in autoimmune diseases such as rheumatoid arthritis.
My lab is interested in how memory cells are generated and the how their responses can be increased to improve immune protection or decreased to reduce immune-pathology. We want to know how memory cells function within the context of the tissues they act and how tissues change to support and regulate memory cells.
By addressing these questions, we will open new avenues to improve their responses in vaccination and inhibit them in autoimmune diseases.
Details of my Public Engagement activities
Grants
Grants and Awards listed are those received whilst working with the University of Glasgow.
Communication between lung immune and stromal cells drives tissue protective immune memory
Wellcome Trust
2018 - 2023

SHARC: Synovial Hyperplasia in Athritis and Cancer
Cancer Research UK
2018 - 2018

Afterglow and Immunecraft: digital artists reimagine scientific research
British Society for Immunology
2016 - 2017

Epigenetic basis of immunological memory
The Carnegie Trust for the Universities of Scotland
2015 - 2016

Investigating The Molecular Basis for Stromal Memory Following Influenza Virus Infection (ISSF Catalyst)
Wellcome Trust
2014 - 2015

CD4INEar: Defining the cellular interactions that control the retention of and tolerance induction in CD4 T cells at inflammatory sites
European Commission
2014 - 2017

Characterisation of a novel transgenic mouse for the detection of pathogen specific memory CD4 T cells
Tenovus Scotland
2012 - 2013

Molecular requirements for the induction of tolerance in activated and memory CD4 T cells.
Arthritis Research UK
2012 - 2018

RSE/CRF Biomedical Personal Research Fellowship
The Royal Society of Edinburgh
2012 - 2012

Publications
Number of items: 34.
2019
2018
2017
2015
2014
2013
2012
2011
2010
2009
2008
2007
2006
2003
2002
This list was generated on Fri Jul 19 05:33:03 2019 BST.
Number of items: 34.
Articles
Book Sections
This list was generated on Fri Jul 19 05:33:03 2019 BST.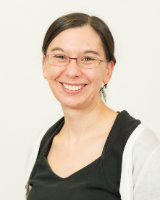 B527, SGDB, 120 University Place, Glasgow G12 8TA,