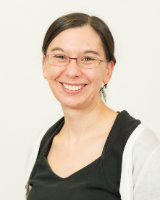 B612, Iii - Gbrc, University Place, Glasgow G12 8TA
Dr Megan MacLeod
Research in my lab is focussed on understanding the underlying differences between naïve and memory CD4 T cells. CD4 T cells are the orchestrators of the immune system, directing and controlling many other immune cell types. Memory CD4 T cells develop following an adaptive immune response and can act more quickly and effectively to direct a secondary immune attack. However, these superior immune responses require tight regulation of memory CD4 T cell activity. In autoimmune diseases such as rheumatoid arthritis, memory or activated CD4 T cells are thought to coordinate the inappropriate cellular infiltration into joints that causes bone damage and chronic pain.
The major goal of our research is to understand the cellular and molecular differences that enable memory CD4 T cells to respond differently from their naïve counterparts. Thus, we will be able to open new avenues to improve their responses in vaccination and inhibit them in autoimmune diseases.
Grants and Awards listed are those received whilst working with the University of Glasgow.
SHARC: Synovial Hyperplasia in Athritis and Cancer
Cancer Research UK
2018 - 2018

Afterglow and Immunecraft: digital artists reimagine scientific research
British Society for Immunology
2016 - 2017

Epigenetic basis of immunological memory
The Carnegie Trust for the Universities of Scotland
2015 - 2016

Investigating The Molecular Basis for Stromal Memory Following Influenza Virus Infection (ISSF Catalyst)
Wellcome Trust
2014 - 2015

CD4INEar: Defining the cellular interactions that control the retention of and tolerance induction in CD4 T cells at inflammatory sites
European Commission
2014 - 2017

Characterisation of a novel transgenic mouse for the detection of pathogen specific memory CD4 T cells
Tenovus-Scotland
2012 - 2013

Molecular requirements for the induction of tolerance in activated and memory CD4 T cells.
Arthritis Research UK
2012 - 2017

Prizes, Awards and Distinctions
2014: Wellcome Trust - Silent Signal: An Arts/Science collaborative project co-funded by Animate Projects and the Wellcome Trust. Dr Macleod is working with artist Eric Schockmel to create 'The Garden of Synthetic Delights' a 'design-futures' based concept animation that incorporates the ideas of T cell differentiation and immune-protection. http://www.silentsignal.org/the-garden-of-synthetic-delights/
2014: Glasgow Science Centre - Meet the Expert at the Glasgow Science Centre. 'Friendly Fire: how the immune system goes off target and causes autoimmune disease'. This event is the perfect opportunity for scientists to engage with the public's interest in science. Dr Macleod and colleagues brought glitter and stickers to the Glasgow Science Centre. While getting glitter everywhere, they explained what the immune system is for and how, sometimes, it can go "off target" causing autoimmune disease like rheumatoid arthritis.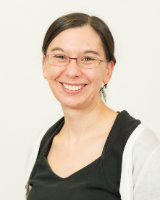 B612, Iii - Gbrc, University Place, Glasgow G12 8TA