British Philosophical Association/ Society for Women in Philosophy Good Practice Scheme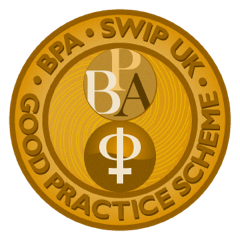 From 2015-16 Philosophy at Glasgow subscribes to all elements of the British Philosophical Association/Society for Women in Philosophy's Good Practice Scheme, which aims at improving the representation of women in philosophy.
Among others, the actions taken to implement these policies, in accordance with our department Action Plan, include:
Ensuring that all teaching staff are familiar with research about unconscious bias and the University's equality and diversity policy.
Asking staff to draw on resources such as the directory of underrepresented philosophers when compiling course syllabi.
Making policy on conferences and seminars policy available to PG students in the PG handbook and to staff via our action document.
Improving information available to students and staff about the University's policies on sexual harassment, and on equality and diversity, via links on course syllabi and the departmental website.
Improvingaccess to University information and policies about student and staff carers, via links on course syllabi and the departmental website.
Ensuring that there is a sufficient balance, including gender balance, in each Semester's Visiting Speaker programme, as well as in conferences and workshops hosted by Philosophy at Glasgow.
Ensuring that all staff-organised research events (including the Visiting Speaker programme) are organized to ensure broad participation. This includes not giving priority to questions by senior faculty.
For more information about the Good Practice Scheme, click here.
Information about GU's regulations about, definition of, and contacts in the event of, sexual harassment are available here:
http://www.gla.ac.uk/services/humanresources/equalitydiversity/policy/dignityatwork/app-b/
General information about GU's policy on equality and diversity is here:
http://www.gla.ac.uk/services/humanresources/equalitydiversity/policy/equalitypolicy/