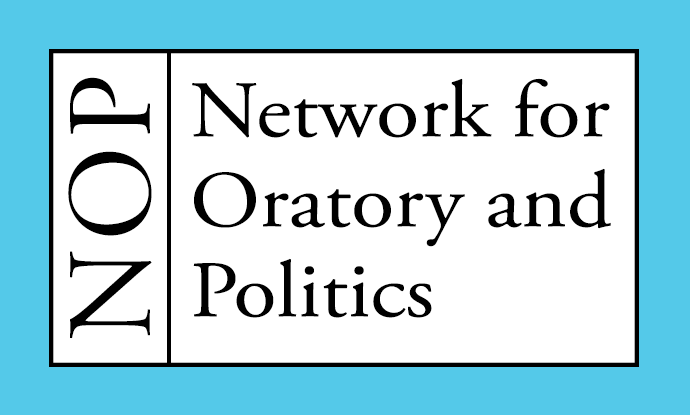 Network for Oratory and Politics
About us
Led by the University of Glasgow, the Network for Oratory and Politics is a multi-disciplinary and multi-institutional collaboration funded by a Royal Society of Edinburgh Research Network grant.
Oratory has been and still is an intrinsic part of political life as a major medium through which to communicate ideas, share opinions, and advertise claims to political influence and power. From the ancient political cultures of Greece and Rome to modern political debates, the delivery of effective and convincing speeches has shaped and changed political agendas and decisions.
Our aim
The aim of the Network for Oratory and Politics is to facilitate research into and discussion of political oratory across historical periods and regions in order to broaden up the study of political speech and reach out to non-academic communities. The network aims to connect academics with political practitioners of public speech such as politicians, speech writers and the general public in an exchange of knowledge and ideas.
Our activities
The network's activities will focus on gathering academics to analyse and discuss oratory and politics across historical periods and regions; engaging practitioners of political oratory in discussions of the relationship between oratory and politics, and cultural receptions of oratory; communicating these discussions through a range of media to the scholarly community and to the public; engaging the public through public lectures in a fruitful discussion of political oratory; training postgraduate students in the study of oratory and politics; fostering links for future projects and collaborations in the field; acting as a communication hub for externally-organised events whose content falls within the interests of this network.
Our scope
The Network for Oratory and Politics is the first of its kind in the UK through its broad historical and geographical scope, its commitment to knowledge exchange with non-academic groups, and its use of modern communication technologies to reach out to both academic and non-academic communities.
‌