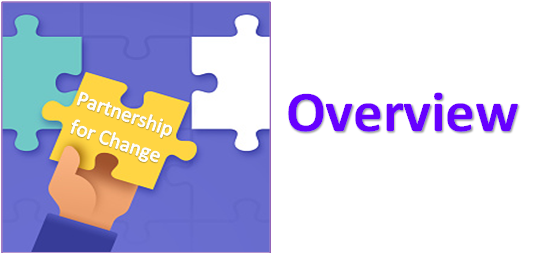 What Works for Children's Social Care is the funder of the Partnership for Care Study. A Team from the University of Glasgow, Queen Mary University London and NSPCC will work together with parent collaborators to co-develop an intervention to support families whose young childen have a social worker. This study is a partnership of parents with lived experience of social work intervention, the voluntary sector, academics and health and social care professionals. It builds on to our ongoing BeST? Services Trial, by adapting our existing Glasgow Infant and Family Team (GIFT), and the London Infant Mental Health Team (LIFT) to form Infant Parent Support (IPS) Teams, to address the problem of poor mental health in children who have a social worker, and reduce the risk of children coming into care.
Background
In 2019/20, UK referrals to child mental health services rose by 35%, yet access to treatment only rose by 4%. Children with psychiatric diagnoses incur more than four times in health and social care costs than their peers. If placed in care, these costs multiple. Providing support sooner is right for the child, family and society. Many children with a social worker and their parents, many of whom may have experienced challenges in their own childhoods or have neurodevelopmental conditions like ADHD or Autism. These families inevitably experience stress, often exacerbated by money or housing problems, and the stigma of living in poverty. This strains relationships and can lead to child maltreatment and children's mental health problems that, in turn, burden families, services and society. Our literature review found no trial evidence for programmes aiming to prevent child maltreatment. However, relationship-focused interventions show promise, especially if involving child protection services. Health and social care organisations, and governments, believe organisations should work together to support families before children are taken into care. A study of an intervention incorporating these elements is timely in this encouraging current policy landscape.
Timelines:
From April 2022, this 15-month study builds on strong existing networks of families and professionals in Glasgow and London, our interviews with 24 parents whose children had a social worker, and 6 virtual meetings with 16 parents and professionals.
Aims:
1. Co-produce a new service called Infant Parent Support (IPS), developed from an existing NSPCC service called Infant and Family Teams. We will address 3 gaps in the current service provision:
i. A relationship-focused approach.
ii. Mental health and neurodiversity awareness
iii. Poverty-aware practice, respectfully addressing money/housing problems.
2. Map and improve the current services landscape for struggling families.
3. Test the feasibility of a definitive Randomised Controlled Trial (RCT) of IPS.
A service like IPS, which addresses these gaps while developing and strengthening multi-agency partnerships, has never been tested.
Overall Research Question: Can we coproduce IPS and test the feasibility of an RCT?
Methods:
Phase 1 (months 0-6)
Two groups of Parent Collaborators whose children have a social worker will work with professionals form health and social care services and the judiciary to coproduce IPS.
Phase 2 (months 7-15)
We will conduct a feasibility RCT of CAPS to examine the potential for the future definitive RCT. Thirty families in which children have a social worker will be recruited and, after baseline assessments, randomly allocated to either IPS or Services As Usual. Quantitative outcomes will be recruitment and retention rates (3 and 6 months post randomisation). A qualitative process evaluation with participating families and stakeholders will examine views of IPS and research processes.
Dissemination and impact:
Throughout the study, we will produce bespoke accessible communications and develop partnerships to ensure the studies' learning is acted upon by families, multi-agency colleagues and policy makers. In a future definitive RCT, we aim to test the clinical and cost effectiveness of IPS to fill a key evidence gap and provide much needed services for this group of children and families.