‌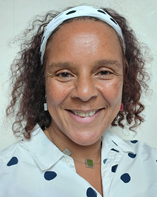 Principal Investigator - Helen Minnis, Professor of Child and Adolescent Psychiatry. I spent time working as an Orphanage Doctor in Guatemala in the 1990s and this stimulated an interest in the effects of early maltreatment on children's development, which has remained my research focus. My research training was in Epidemiology at the London School of Hygiene and Tropical Medicine, and my PhD was in Child Psychiatry at the Institute of Psychiatry. I have investigated maltreatment-specific disorders as regards prevalence, behavioural genetics and interventions and I am currently interested in why some maltreated children develop psychiatric disorders and other do not. I am a Patron of Scottish Attachment In Action.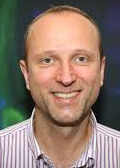 ‌Dr Dennis Ougrin, Consultant in Child and Adolescent Psychiatry, South London and Maudsley NHS Foundation Trust, and a Visiting Lecturer at the Institute of Psychiatry. I lead a programme of information exchange between the UK and Ukraine and organise annual conferences on psychiatric services' development in Ukraine. My professional interests include prevention of Borderline Personality Disorder and effective interventions for self-harm. I am the Chief Investigator of a randomised controlled trial of Supported Discharge Service versus Treatment as Usual in adolescents admitted for in-patient care. I am a mental health theme editor of London Journal of General Practice and an Honorary Research and Audit Consultant at NHS Brent.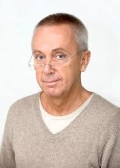 ‌Professor Christopher Gillberg, Child and Adolescent Psychiatry, University of Glasgow and Gothenburg / Gillberg Neuropsychiatry Centre. I have over 40 years' experience of working with patients/ families with complex psychiatric/ neurodevelopmental problems both clinically and in research. I am also a Visiting/Honorary Professor at the following universities – Edinburgh, University College London, Kochi (among other things working at the Japan Environment and Children Study/JECS) and the Pasteur Institute.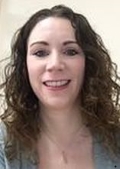 ‌Dr Kathleen Boyd, Senior Lecturer in Health Economics and Health Technology Assessment, University of Glasgow. I am the Team Leader for the Economics Evaluation alongside Clinical Trials programme, supporting and advising researchers, collaborators and research grants regarding trial design, analysis of economic evaluations alongside clinical trials, incorporating modelling and economic evaluations of complex and public health interventions. I have a track record of successful research grants from prestigious UK and international funding bodies working alongside world-leading clinical collaborators to design and undertake economic evaluations within a wide variety of health care areas including oncology, hepatology, obstetrics, child health and social care interventions, diagnostic test studies and smoking cessation interventions.
‌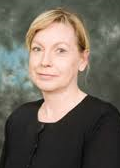 ‌Dr Bridie Fitzpatrick. I am an experienced researcher working on trials involving complex interventions for vulnerable populations across multiple sites. I have established reputation of setting up, implementing and maintaining robust systems for achieving recruitment and retention targets and ensuring the safe and reliable collection, management and transfer of data and samples.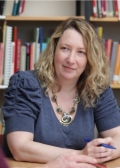 Dr Marion Henderson, Senior Investigator Scientist and is Chief Investigator on two National Institute for Health Research (NIHR) funded randmonised controlled trials - SEED and THRIVE trials. The SEED Trial is one of the first, large-scale and rigorous evaluations of primary school interventions aimed at promoting social and emotional wellbeing in the UK. The THRIVE Trial is a three-armed randomised controlled trial to compare the effectiveness, including cost-effectiveness, of two interventions aimed at improving both mother-child interaction and maternal mental health: Enhanced Triple P for Baby (ETPD) and Mellow Bumps (MB).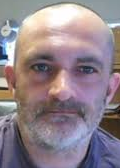 ‌‌Dr Alex McConnachie, Assistant Director of Biostatistics at the Robertson Centre for Biostatistics, University of Glasgow, part of the UK Clinical Research Collaboration registered Glasgow Clinical Trials Unit. I have over 20 years' experience of the design, analysis and reporting of randomised trials and observational studies in healthcare. I manage a team of 11 statisticians within the Centre, and I am currently involved with projects in many clinical areas, including child development, mental health, learning disabilities, cardiovascular disease, diabetes, rheumatology, obesity, and exercise interventions.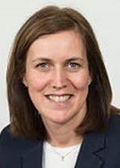 ‌Professor Emma McIntosh, Deputy Director of the Health Economics and Health Technology Assessment team, University of Glasgow, and lead the programme on the Economics of Population ‌Health. Previously worked as a Senior Researcher, University of Oxford's Health Economics Research Centre (HERC) on a range of economic evaluations in the areas of Parkinson's, home visiting, child health and public health interventions. My methodological interests are in the area of economic evaluation, evaluating public health interventions, stated preference methods and cost benefit analysis more generally.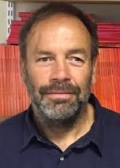 ‌Professor Nicholas Watson, Chair of Disability Studies and Director of the Centre for Disability Research at the University of Glasgow. I am also Director of What Works Scotland, and ESRC and Scottish Government funded initiative exploring what works in public service reform. I bring expertise in qualitative research to the BeST team.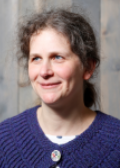 Claudia-Martina Messow, Biostatistician. I have over 15 years' experience and have been working for more than 10 years at the Robertson Centre for Biostatistics (RCB), which is part of the Glasgow Clinical Trials Unit. I have worked with clinicians and fellow academic researchers on many randomised clinical trials, interventional, epidemiological and observational studies and meta-analyses in a wide range of clinical contexts, including child and adult mental health, obstetrics, fertility, diabetes, rheumatology, cardiovascular, respiratory, thyroid and kidney disorders.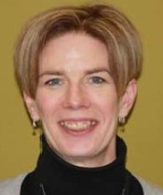 Susanne Millar, Chief Officer, Planning Strategy and Commissioning, Glasgow City Health and Social Care Partnership /Chief Social Work Officer. Since 1997 I have been working in a strategic planning role within Social Work Services in Glasgow, working across children's services, community care and corporate services for almost 10 years. In 2006 I returned to operational practice as a Senior Manager within children's services, when I managed residential childcare, fostering and adoption, secure care, youth justice, child protection, then in 2010 adding homelessness and asylum services. In 2012 I became the Assistant Director of Social Work Services in Glasgow, and I have been doing my current post since 2015.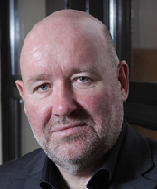 Matt Forde, The National Head of Service for the NSPCC in Scotland since 2010. I have set up a number of innovative services for young children. The focus is evidence based responses for children at risk and learning how to ensure securing stable loving relationships for children who have experienced abuse/neglect. I have championed integrating new learning on attachment and healthy child development in frontline practice in specialist and universal services. I have over 30 years experience, including children's social work, secure care and residential care. I was the lead for Youth Justice in Glasgow 2001-2010, and this led to my interest in early intervention. In 2004 I became Head of Service for Children's Services in Glasgow, and in 2005, joint Head of Service in a Community Health and Care partnership, developing evidence-based, population level and targeted interventions for children. My interests in implementation and scale up of evidence based practice, and I am a regular contributor to policy and practice development on matters relating to children.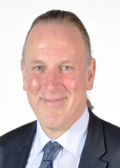 ‌Professor Philip Wilson, Primary Care and Rural Health, University of Aberdeen. I have worked as a GP in Glasgow for 23 years as well as working as a part-time researcher at the University of Glasgow. My research interests are wide-ranging but broadly lie in the development and evaluation of population-based complex interventions to improve health, particularly early childhood mental health. I have a visiting professorships at Gothenburg, Copenhagen and Glasgow Universities. I have published over 110 peer reviewed papers: details at http://www.abdn.ac.uk/staffnet/profiles/p.wilson/