SPHSU welcomes visiting researcher from University of Southern Denmark
The MRC/CSO Social and Public Health Sciences Unit has welcomed Vicky Joshi as a visiting researcher, working with Prof Rod Taylor
Vicky is a visiting researcher and is in the final five months of her PhD at the University of Southern Denmark.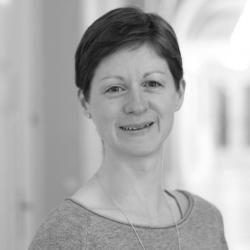 She has lived in Copenhagen since 2016 but recently moved with her family to Glasgow. Her PhD research has been on developing post-cardiac arrest interventions including developing and testing the feasibility of a new rehabilitation intervention and a national survey of the long term physical and mental status of cardiac arrest survivors in Denmark.
Vicky previously worked for 15 years as a physiotherapist in the NHS specializing in neurorehabilitation with a particular interest in complex case management, brain injury, multiple sclerosis, and vestibular disorders. When not working she enjoys anything outdoors; gardening, running and hiking and is looking forward to exploring the Scottish countryside with her family.
---
First published: 17 May 2022